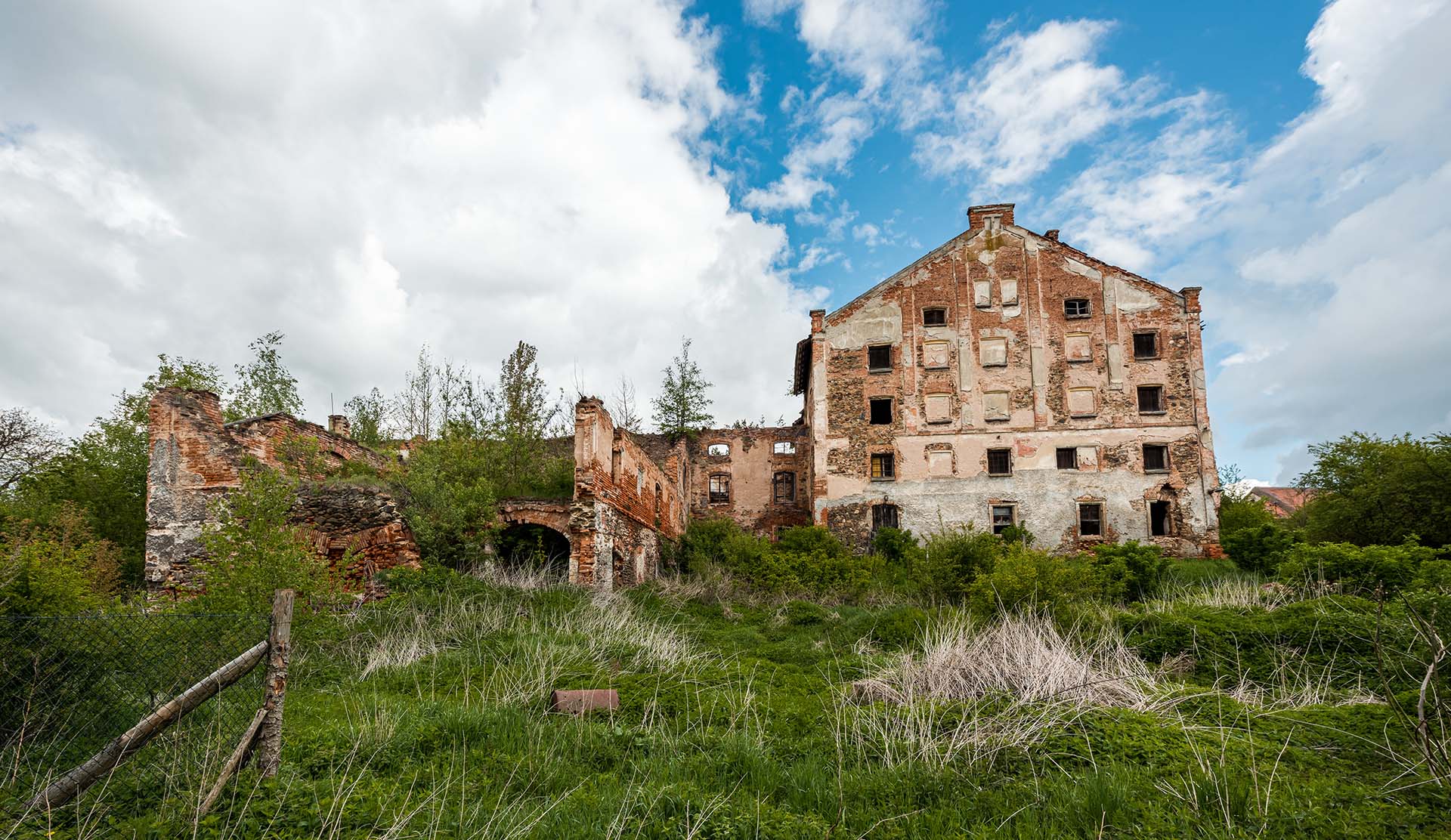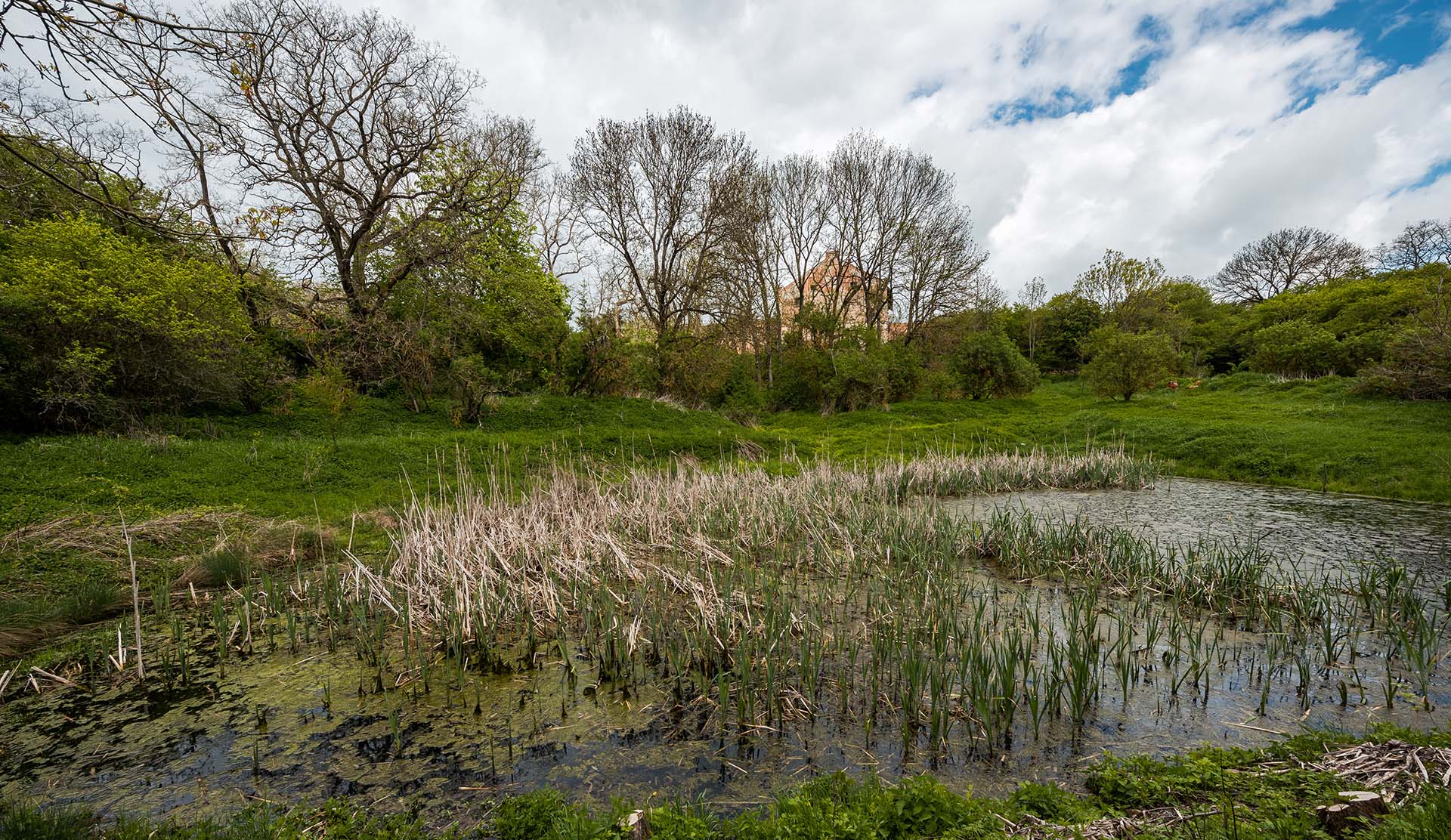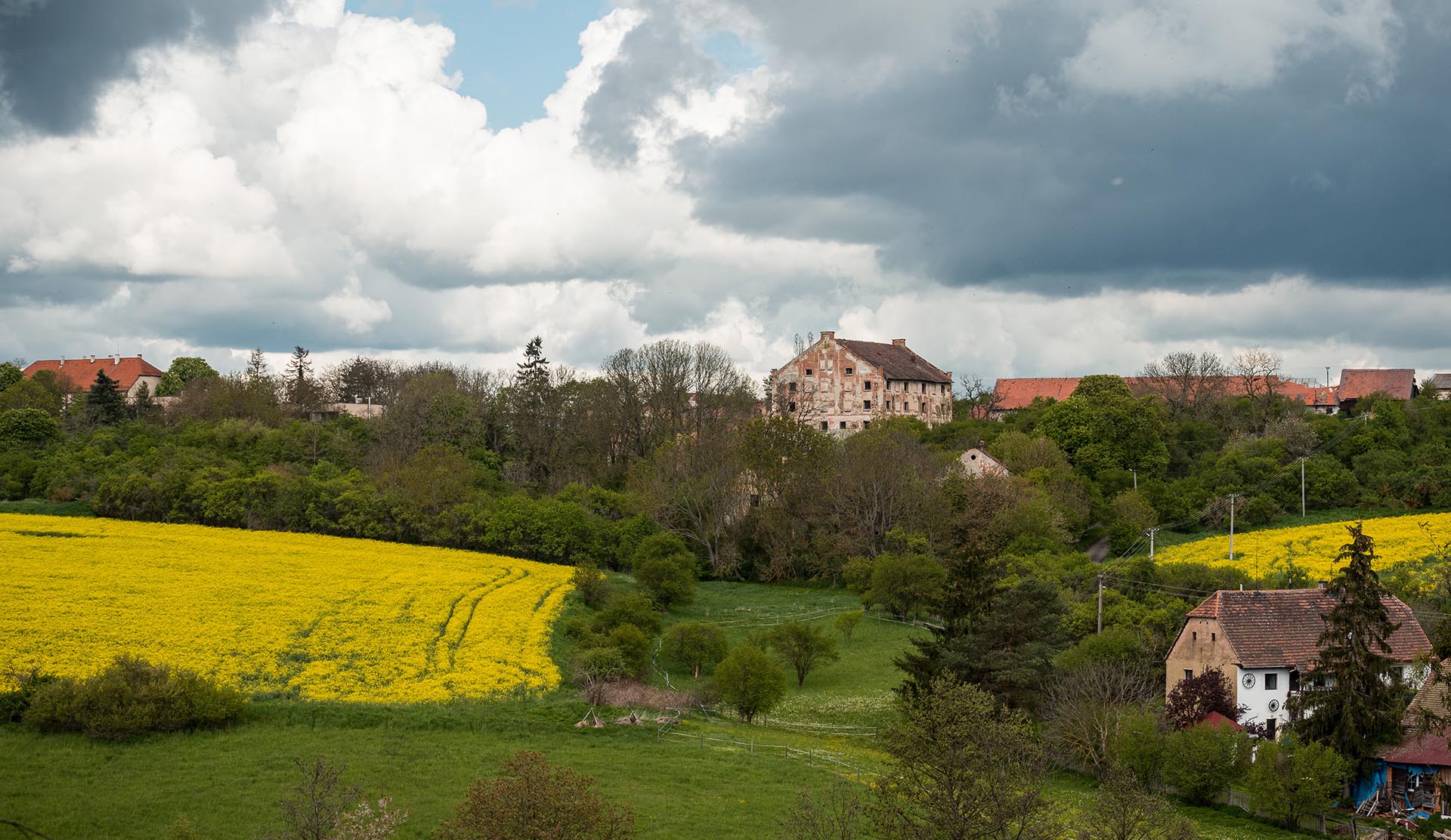 Mansion Zhoř u Krakovce
The village of Zhoř on the edge of the former Přemyslid hunting forest was first mentioned in 1383, when, according to the land registry records it was owned by Otík of Zhoř. It is not known how it later became part of the Krakovec Castle estate, where it remained until the 16th century. In 1614 the existing manorial farm in Zhoř (standing there since in 1588 at the latest) became the residence of a small feudal estate, including the villages of Skupa and Rousínov, owned by the Vchynský (Kinský) family.
This was the impetus for the construction of a late Renaissance fortified manor house, which, however, passed through the confiscations after 1620 to the imperial officer Franz de Couriers. At that time the estate consisted of a fortified manor house, a manorial farm and the actual village. Zhoř remained the property of Couriers' heirs until the end of the third quarter of the 17th century, when it was bought by František Hildprandt of Ottenhausen. His descendants added the surrounding estates (including Krakovec and Modřejovice) to Zhoř and rebuilt the fortified manor house in Zhoř into a chateau, a square two-storey building with a mansard roof.
In 1754 the Hildprandts transferred the administration of the entire property complex to nearby Slabce, whereby Zhoř lost its central function. After 1850 the chateau served as offices for the estate administration, in 1876 part of it was demolished and the remaining torso was rebuilt into a sugar factory (later a distillery and a granary). After World War II the estate was confiscated by the state and turned into a Cooperative farm, which meant further devastation for the building. Its restoration began at the beginning of the new millennium thanks to the new owners, the descendants of Václav Pilec.
Mansion Zhoř u Krakovce
Adress: Krakovce
GSM:
Phone:
E-mail:
Website: