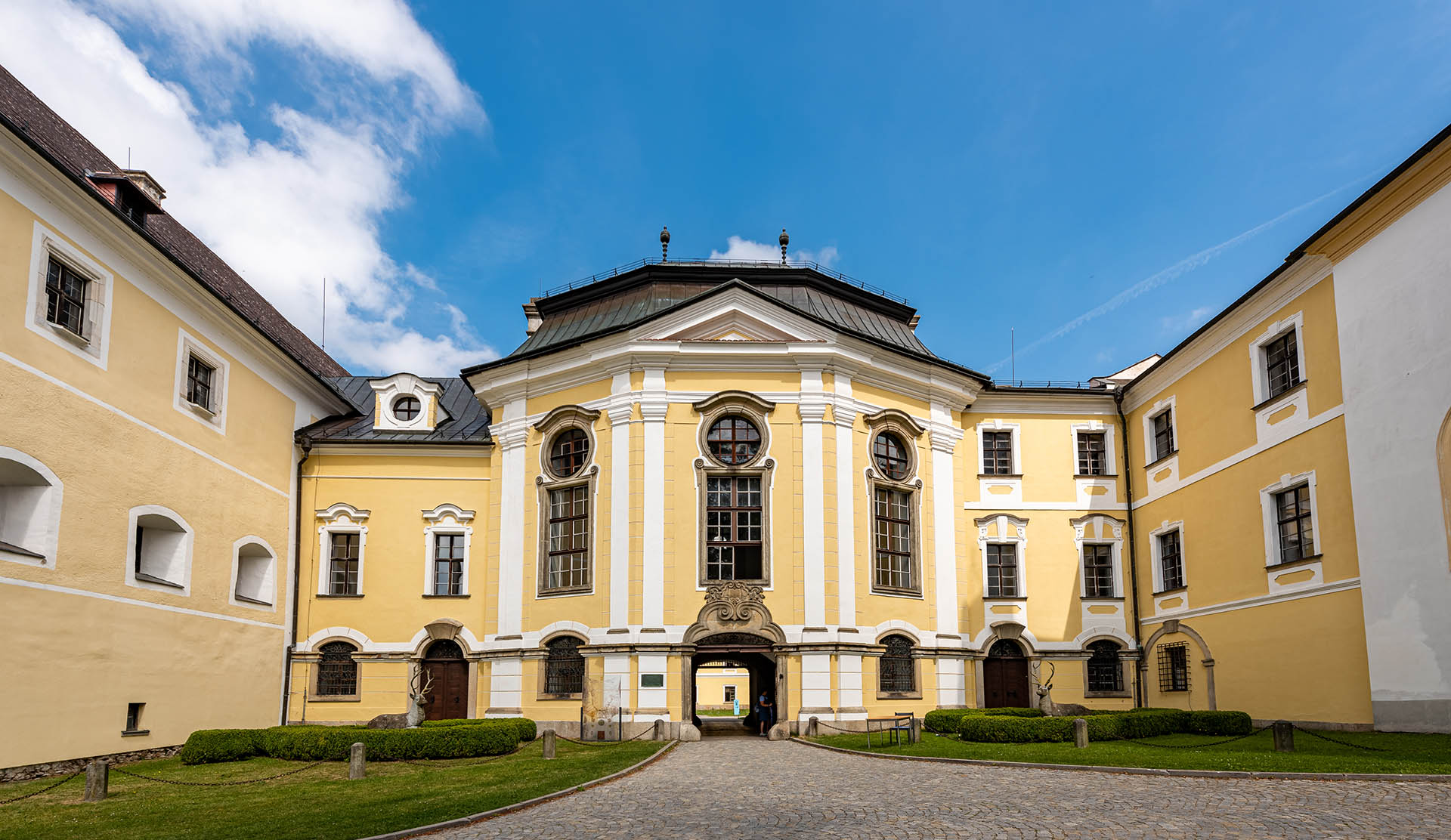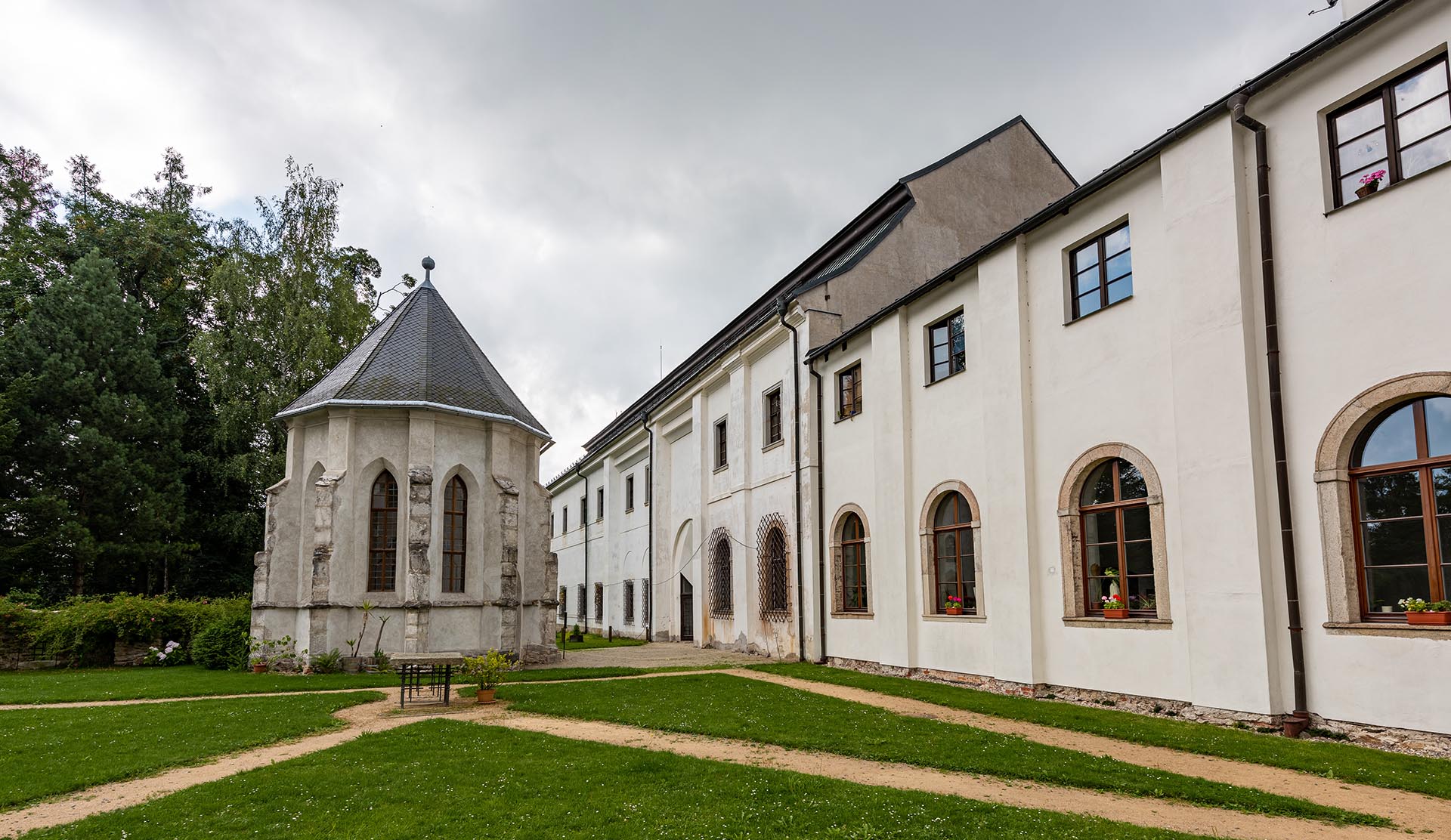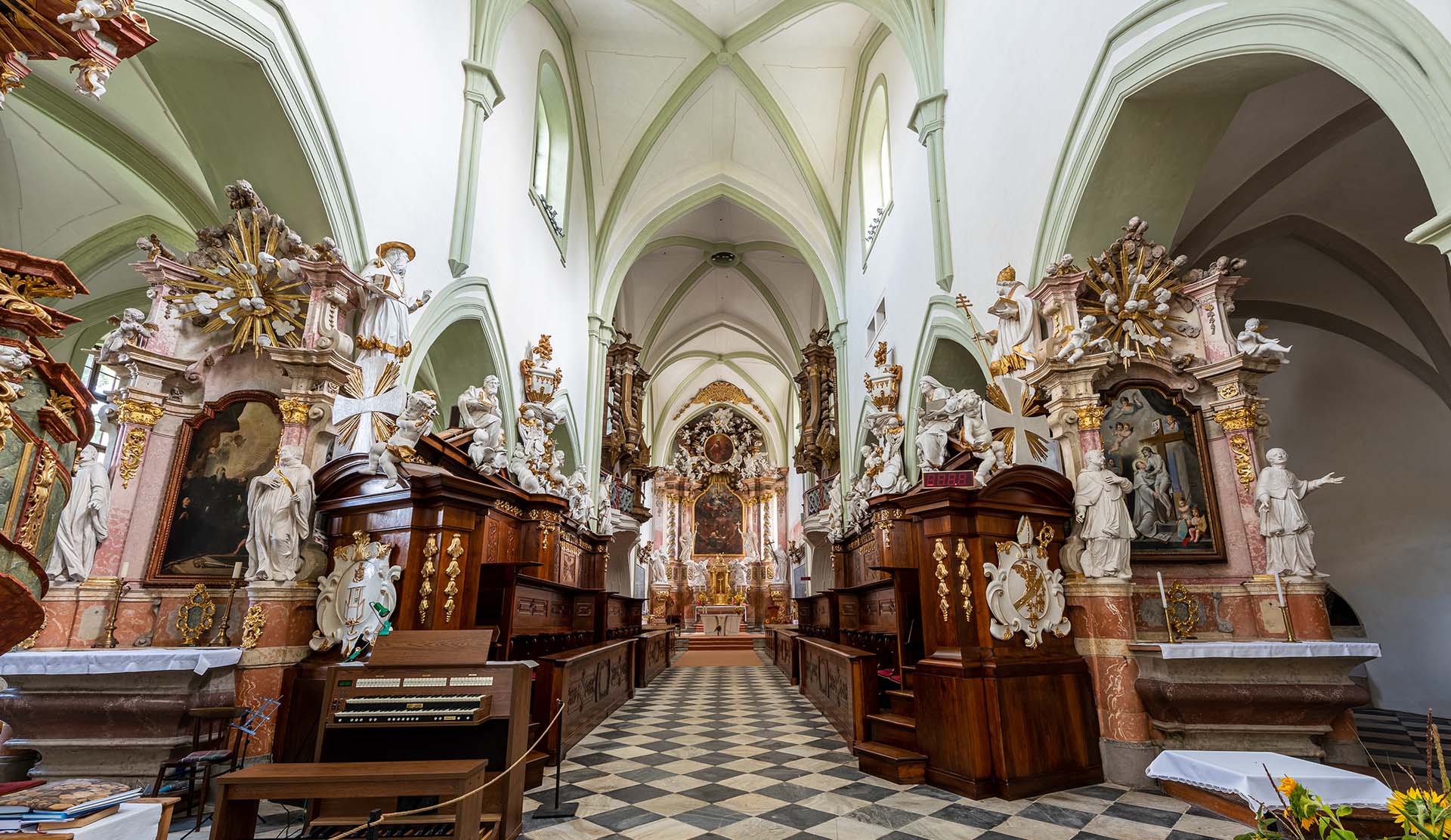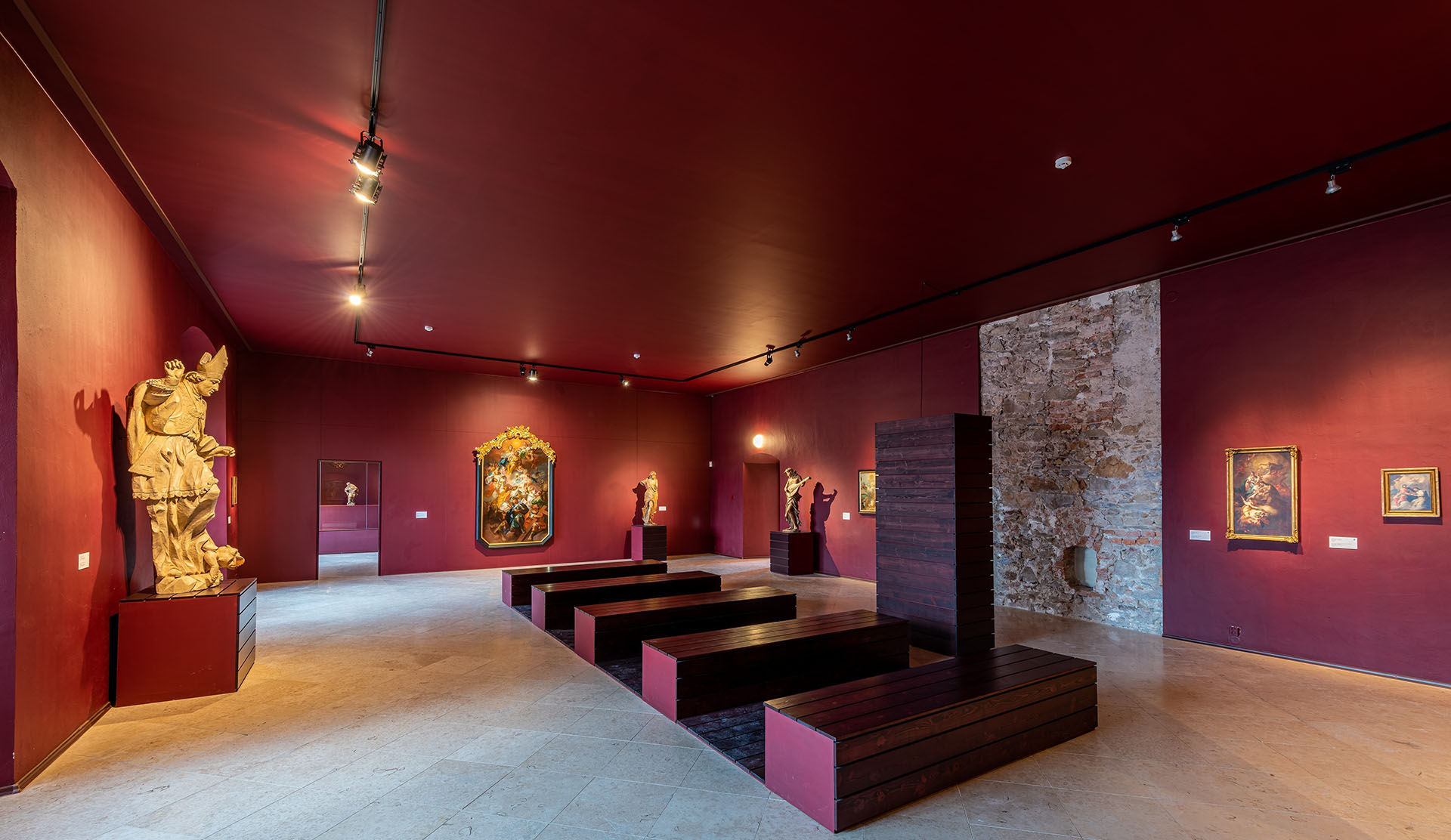 Žďár nad Sázavou - Chateau
The Cistercian monastery in Žďár nad Sázavou was founded in 1252 by Boček of Zbraslav. During the Hussite wars the monastery was looted. In 1458 the monastery became the property of King Jiří of Kunštát and Poděbrady, who during his reign (1458-1471) sought to restore the devastated complex. At the beginning of the 17th century the monastery and the estate became the personal property of Cardinal František Dietrichstein, who in 1614 abolished the monastery and had the prelature rebuilt into a chateau in the years 1614–1616.
Considered to be the second founder of the monastery, the abbot of Velehrad, Jan Greifenfels of Pilsenburk, bought the former monastery property in 1638 and a year later brought the Cistercians back to the monastery. The monastery reached its peak during the rule of abbot Václav Vejmluva in the years 1705–1738. Abbot Vejmluva carried out extensive reconstructions in the monastery grounds and initiated new constructions in the Baroque Gothic style under the direction of the architect Jan Blažej Santini-Aichel. He had the prelature lavishly rebuilt and expanded into a massive, chateau-like building with four wings and an adjoining French garden. The immediate impetus for the dissolution of the monastery was a deliberately started, devastating fire in 1784.
After the fire, the last abbot, Otto Steinbach of Kranichštejn, asked Joseph II to abolish the monastery, which was decreed on 13 October 1784. After the abolition of the monastery the Moravian Religious Fund became the owner of the property and in 1826 the complex was bought in a public auction by the Supreme Marshal of the Kingdom of Bohemia, Count Josef Vratislav of Mitrovic. In 1930 the chateau became the property of the Chlumec branch of the Kinský family and Eleonora Kinská née Clam-Gallas (1887–1967) became the owner. In 1948 the chateau with the whole estate was confiscated from the Kinský family. Later it was used to house a unique Book Museum (an exposition of the National Museum), which remained there until 2015. The district museum (now located in the town) also gradually began to utilize the complex as did the district archives.
In 1992 the estate was returned in the restitutions to Eleonora Kinská's son, Radslav Kinský (1928–2008). Today, the castle is owned by his sons Charles Nicolas and Constantin Kinský. The chateau complex is open to the public all year round and houses a permanent exhibition "Baroque painting and sculpture" from the collections of the National Gallery in Prague, an exhibition on the life of architect Jan Blažej Santini-Aichel, the Kinský Gallery and the Museum of the New Generation, which offers an unusual look into the history of Žďár nad Sázavou chateau in the form of experiential, interactive exhibitions.
Žďár nad Sázavou - Chateau
Adresa: Zámek 8, 591 02 Žďár nad Sázavou
GSM:
Phone:
E-mail:
Website: www.zamekzdar.cz