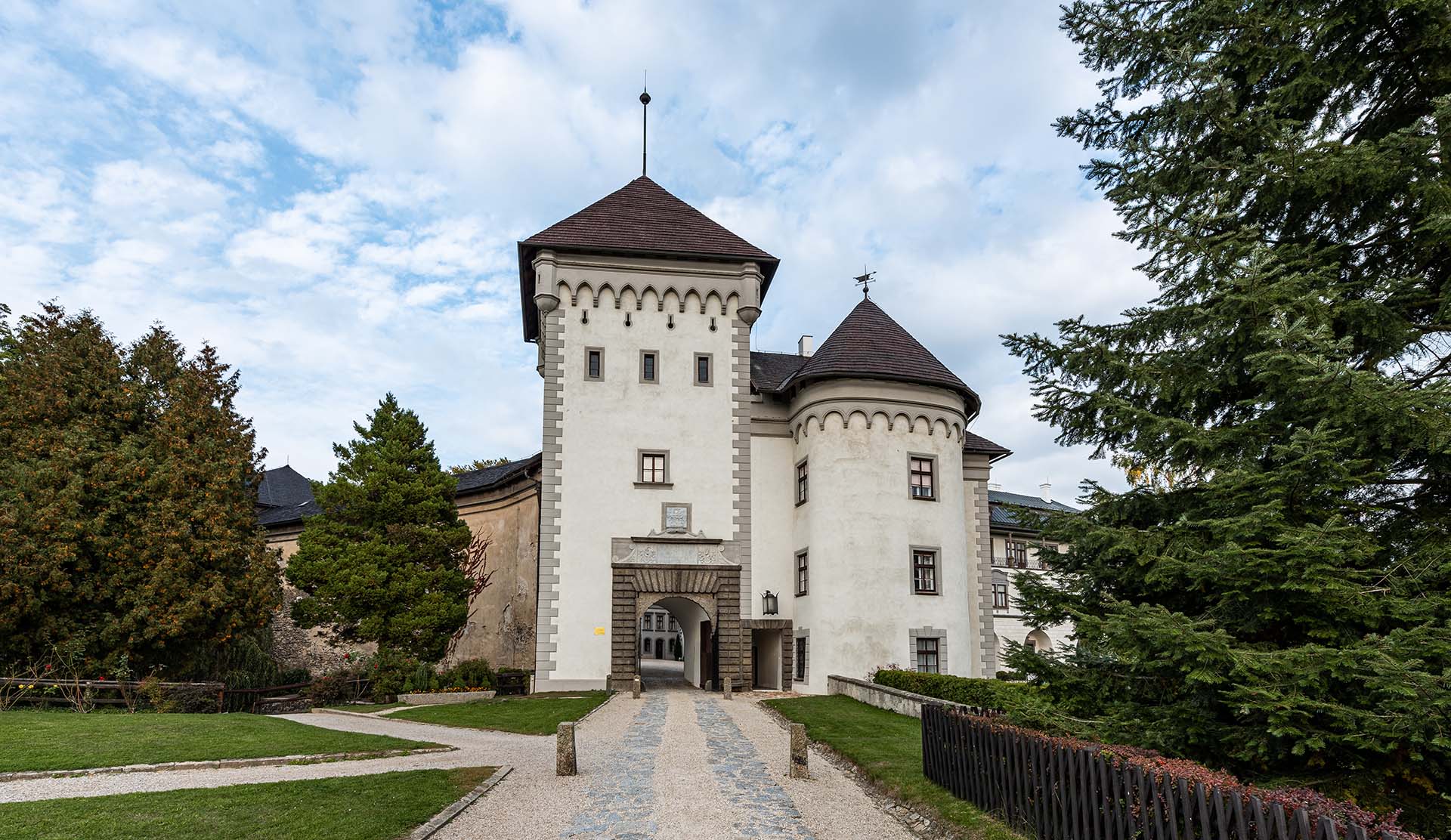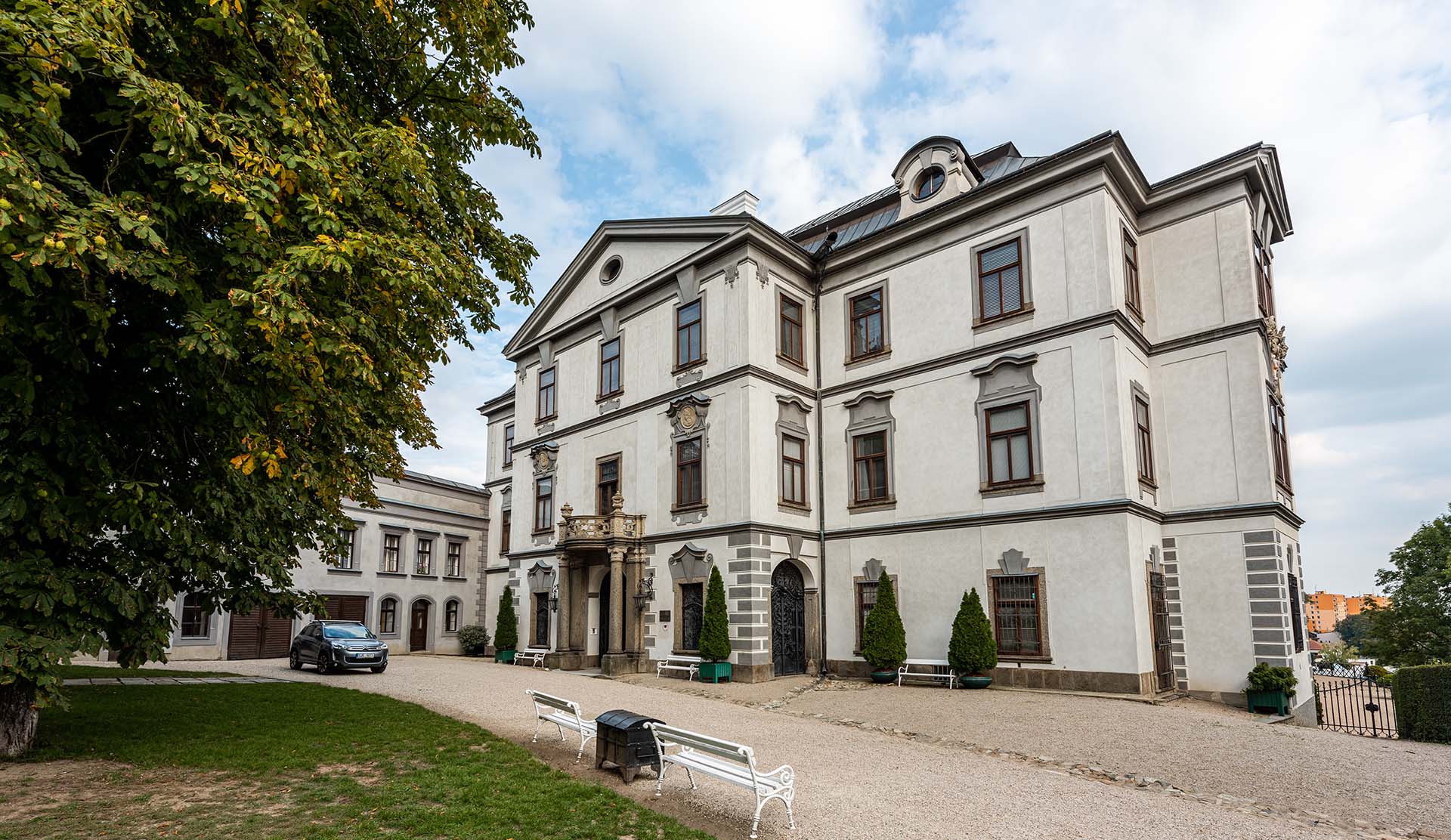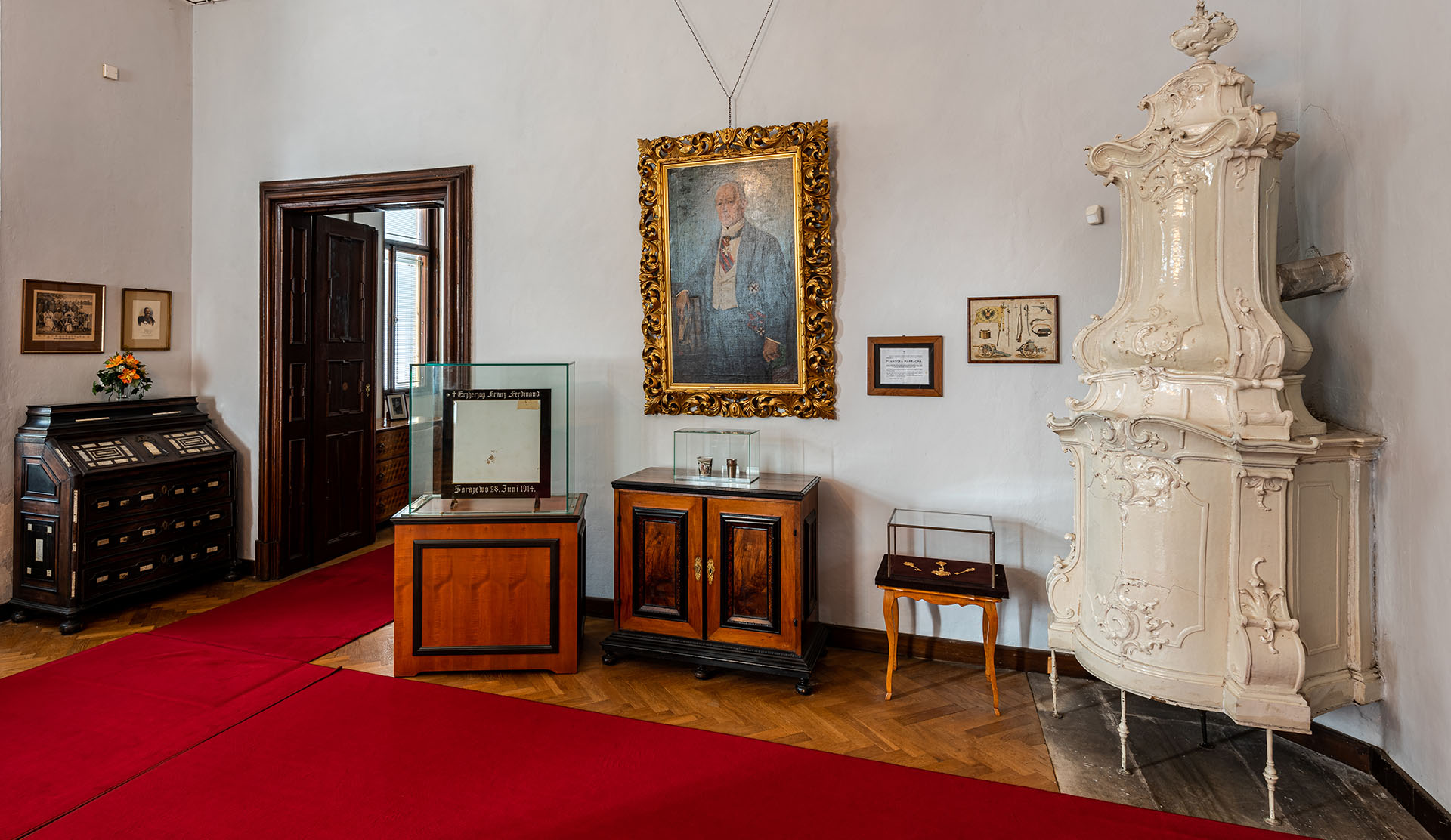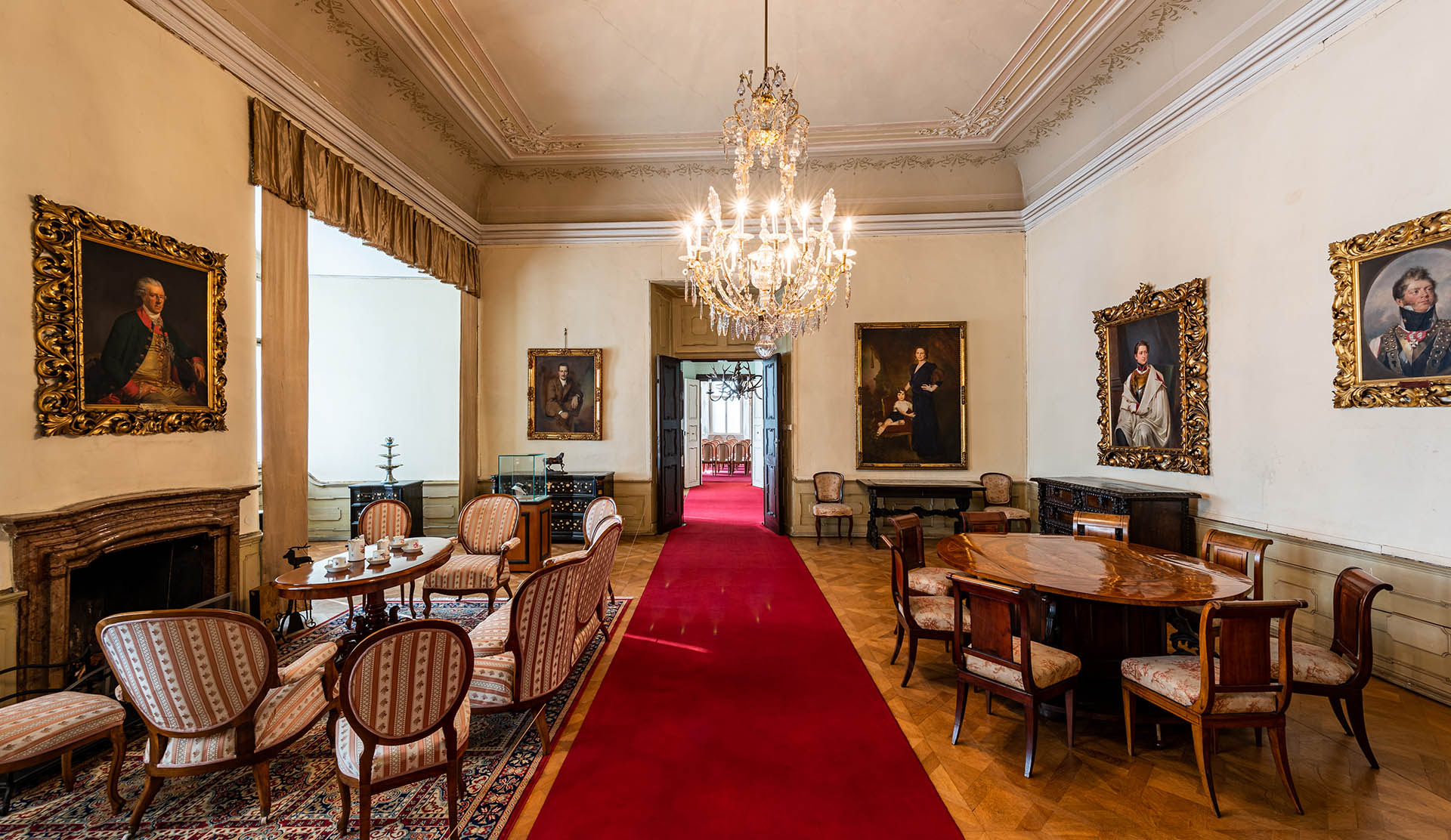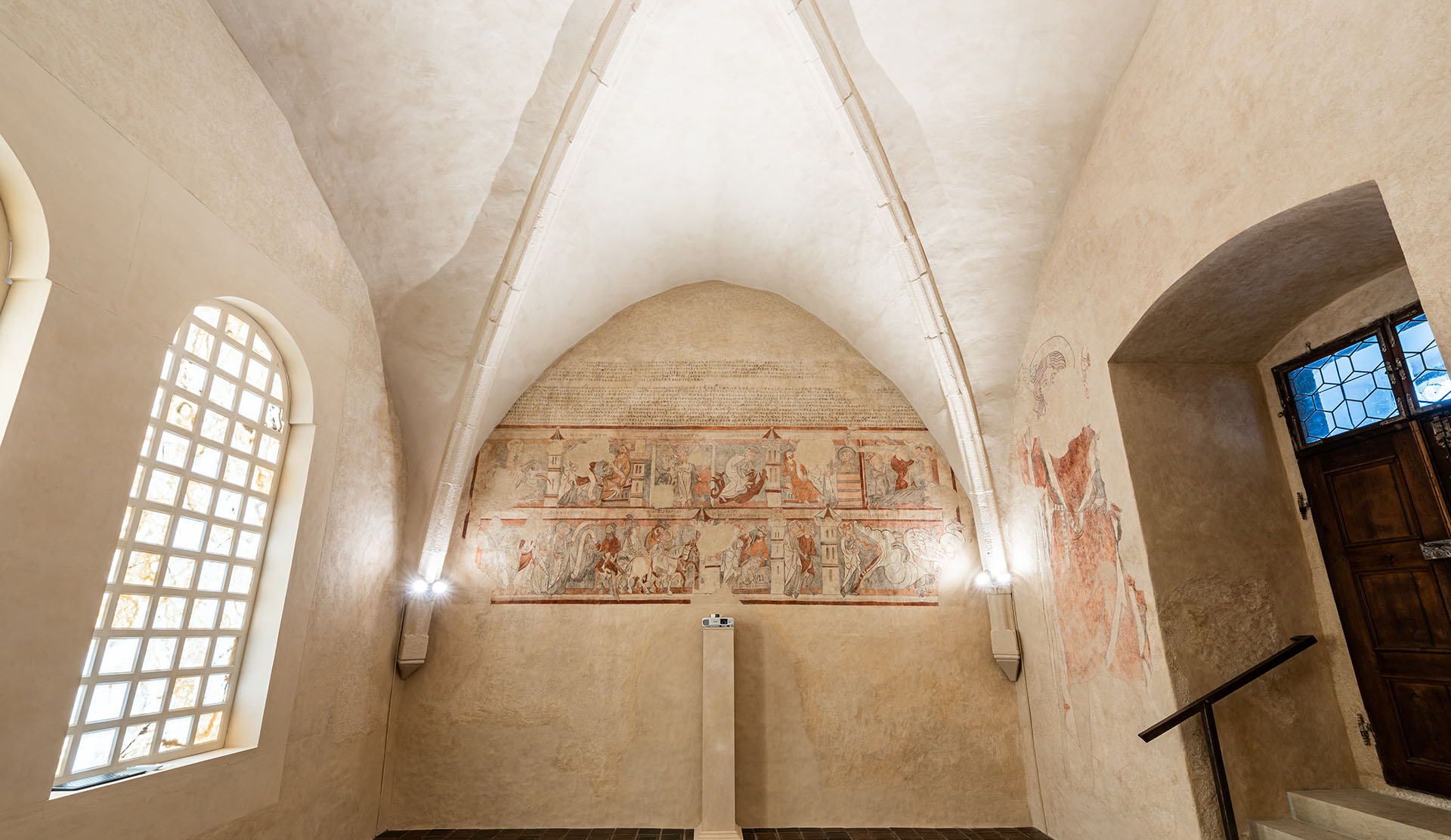 Velké Meziřiči - Chateau
Chateau Velké Meziříčí is located 32 kilometres east of Jihlava and acquired its current form at the end of the 19th century. It has been a protected monument since 1958 and has been listed as a cultural monument since 1970. The chateau in Velké Meziříčí evolved out of numerous reconstructions of the original late Romanesque castle from the 13th century, which was built here by the family of the lords of Lomnice. The castle is indirectly documented as early as at 1236 by witness Budislav of Meziříčí, a member of the important Moravian House of the Wing Coat of Arms. The first documented information about the castle dates from 1377.
The lords of Lomnice held Meziříčí until the end of the 14th century, when Lacek of Kravaře acquired the castle and the estate from them and rebuilt it to increase its resistance to attacks. After his death in 1416 the estate passed first to the Plumlov and then to the Strážnice branch of the family. In the 16th century the Meziříčí castle belonged briefly to the lords of Pernštejn (1528–1552), who began the reconstruction of the medieval castle into a more comfortable chateau. The completion of the Renaissance reconstruction of the chateau is dated 1578 under Alena Meziříčská z Lomnice (1540–1610).
After the Berka of Dubá family and the Counts Kounic, Meziříčí became the seat of the originally Spanish aristocratic Ugart family. During their ownership there was a large fire in the town and the chateau was subsequently reconstructed in the Baroque style by the architect Václav Špaček (1733). The Ugarts' financial problems led in 1735 to the sale of the Meziříčí estate to Duke Leopold Schleswig-Holstein, after whose death Meziříčí passed through the female line to the Lichtenstein family and later the Lobkowiczes. Rudolf Lobkowicz (1840–1908), Lieutenant Field Marshal, had the chateau modified in the then fashionable Neo-Gothic style, and thus gave the whole complex its present form. After his death Meziříčí was inherited by his nephew Count František Maria Alfred Harrach (1870–1937). In 1909 he hosted in the chateau the Emperors Francis Joseph I and Wilhelm II and Archduke Francis Ferdinand d'Este. In honour of this visit, the chateau was electrified.
After his death the chateau was inherited by his daughter Josefa, married Podstatzká-Lichtenstein (1905–2000). She declared her Czech nationality, so the chateau wasn't confiscated from her until after 1948, but she received it back in the restitution proceedings in 1995. The chateau is now owned by Jan Nepomuk Podstatzky-Lichtenstein (*1937) with his sons. Part of the chateau premises are used by the Velké Meziříčí Museum and are therefore accessible to the public.
Velké Meziřiči - Chateau
Adress: Zámecké schody 1200/4, 594 01 Velké Meziříčí
GSM:
Phone: +420 566 522 773
E-mail:
Website: www.zamekbrodek.cz