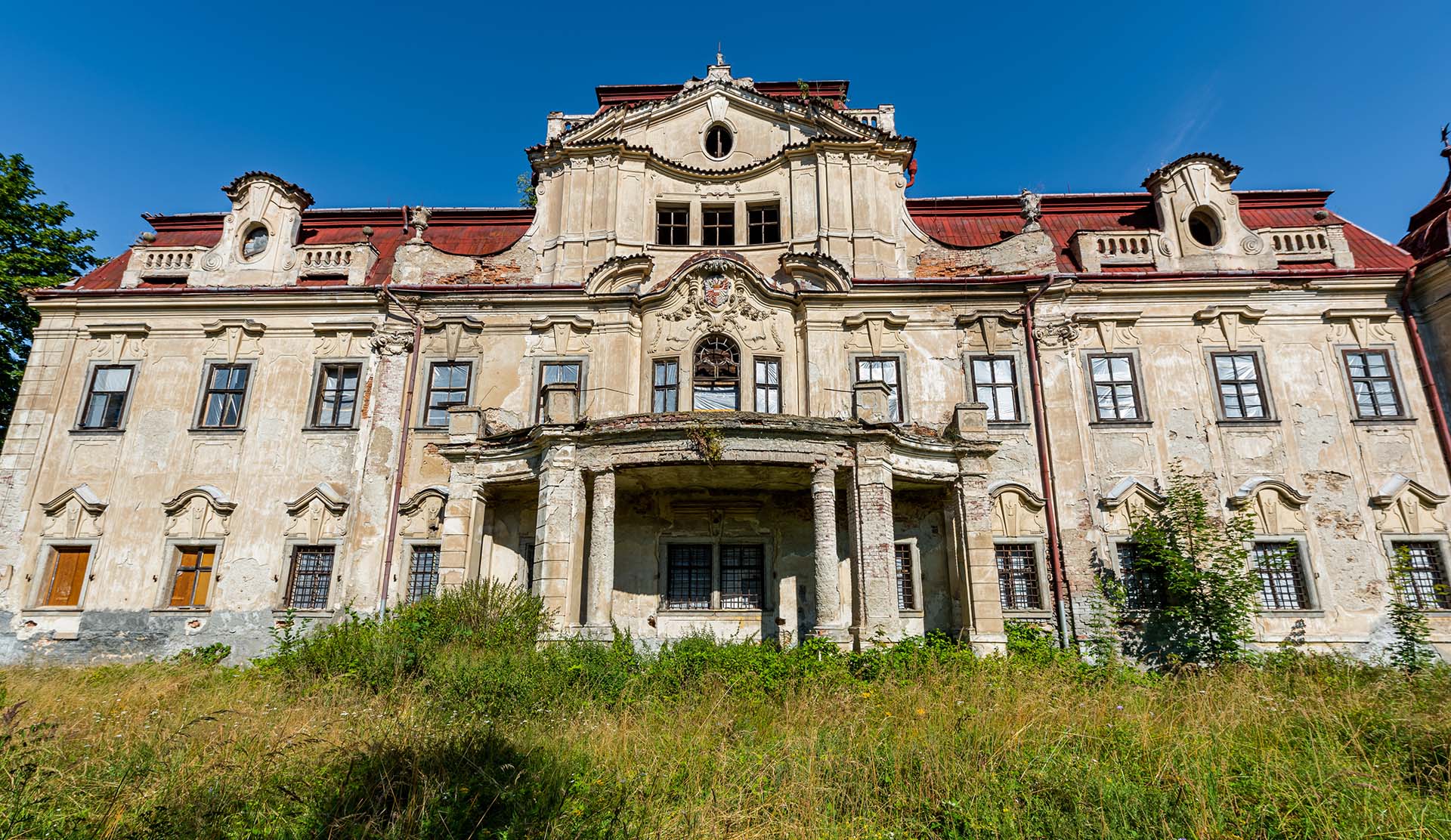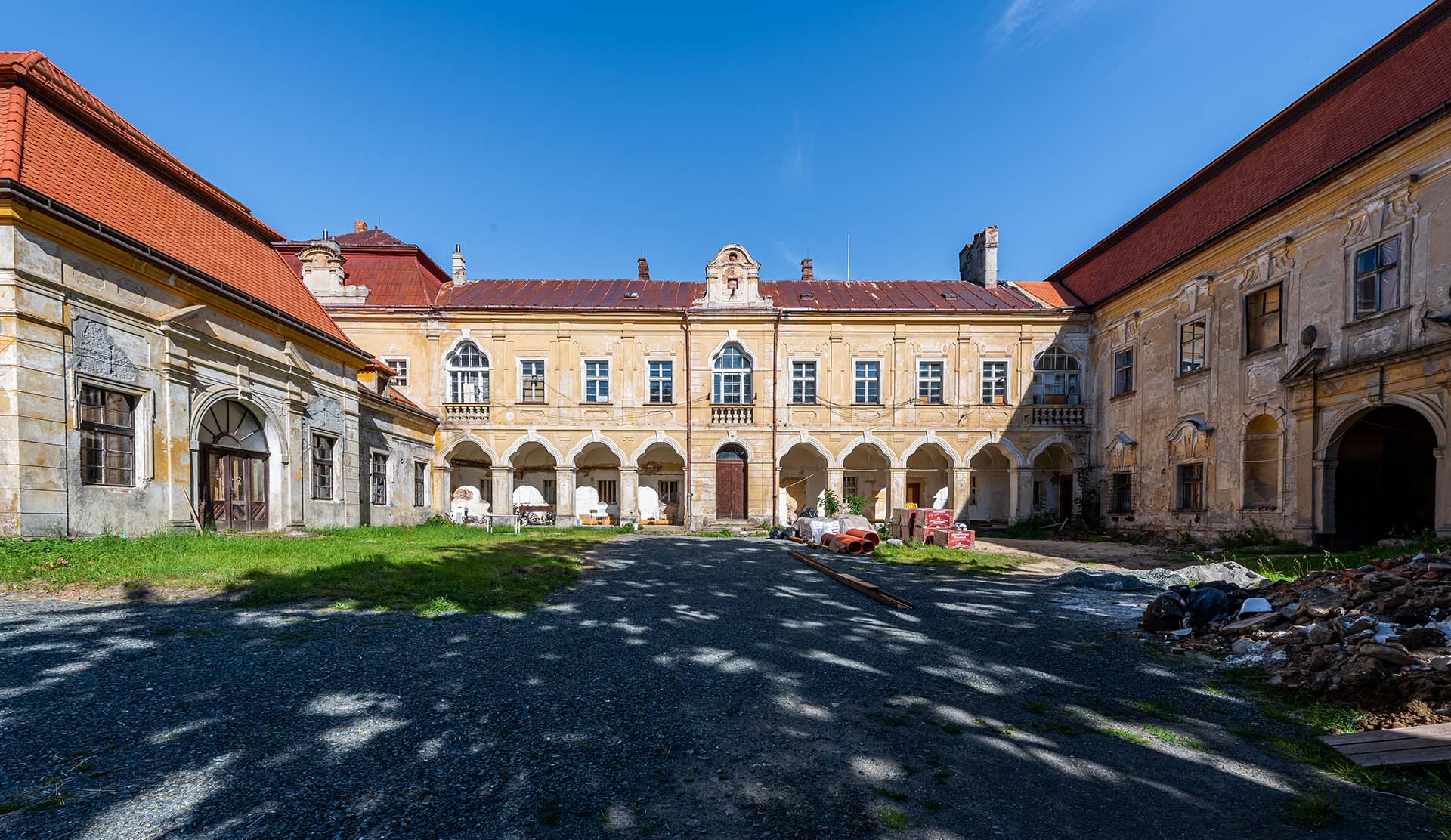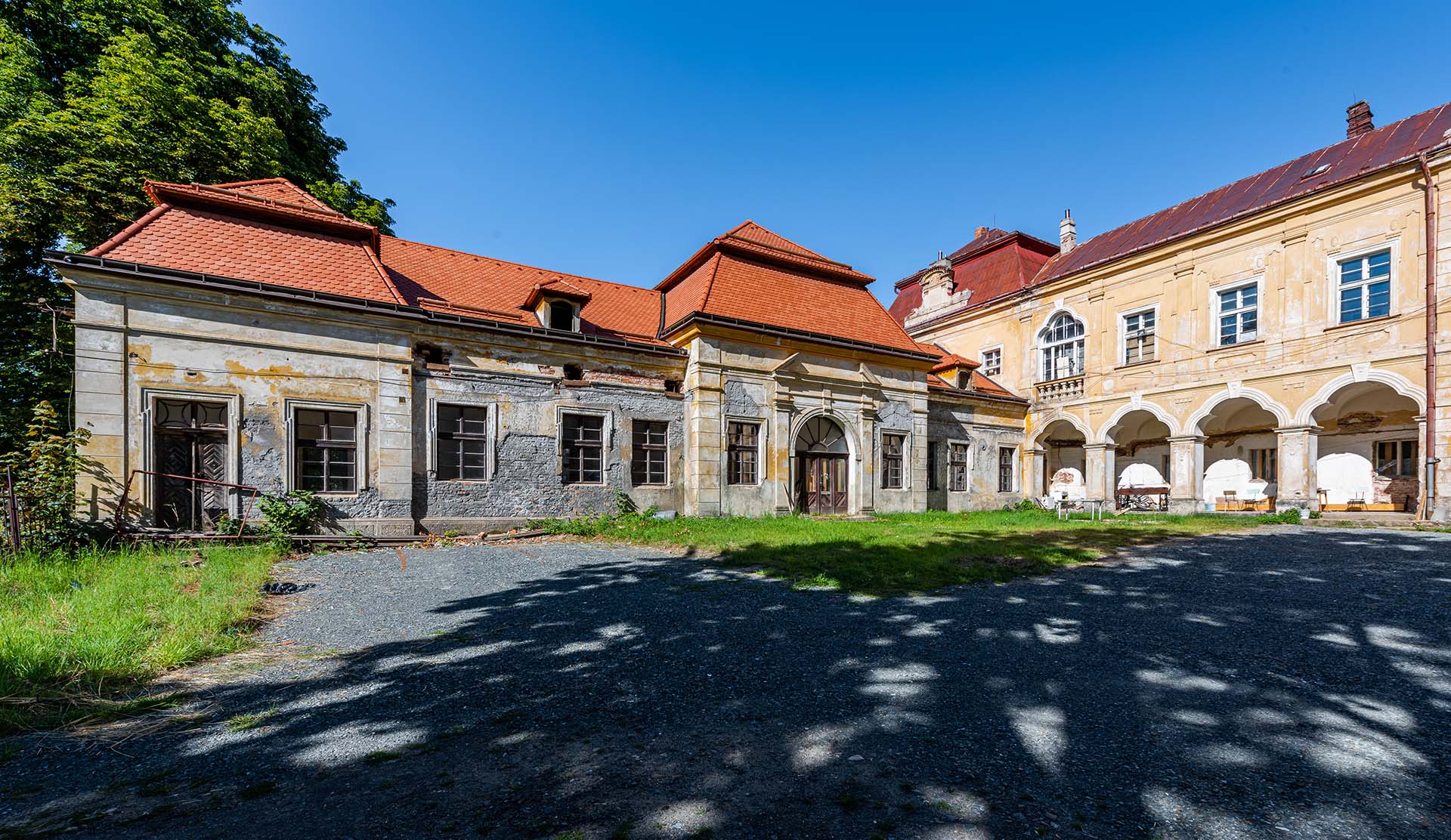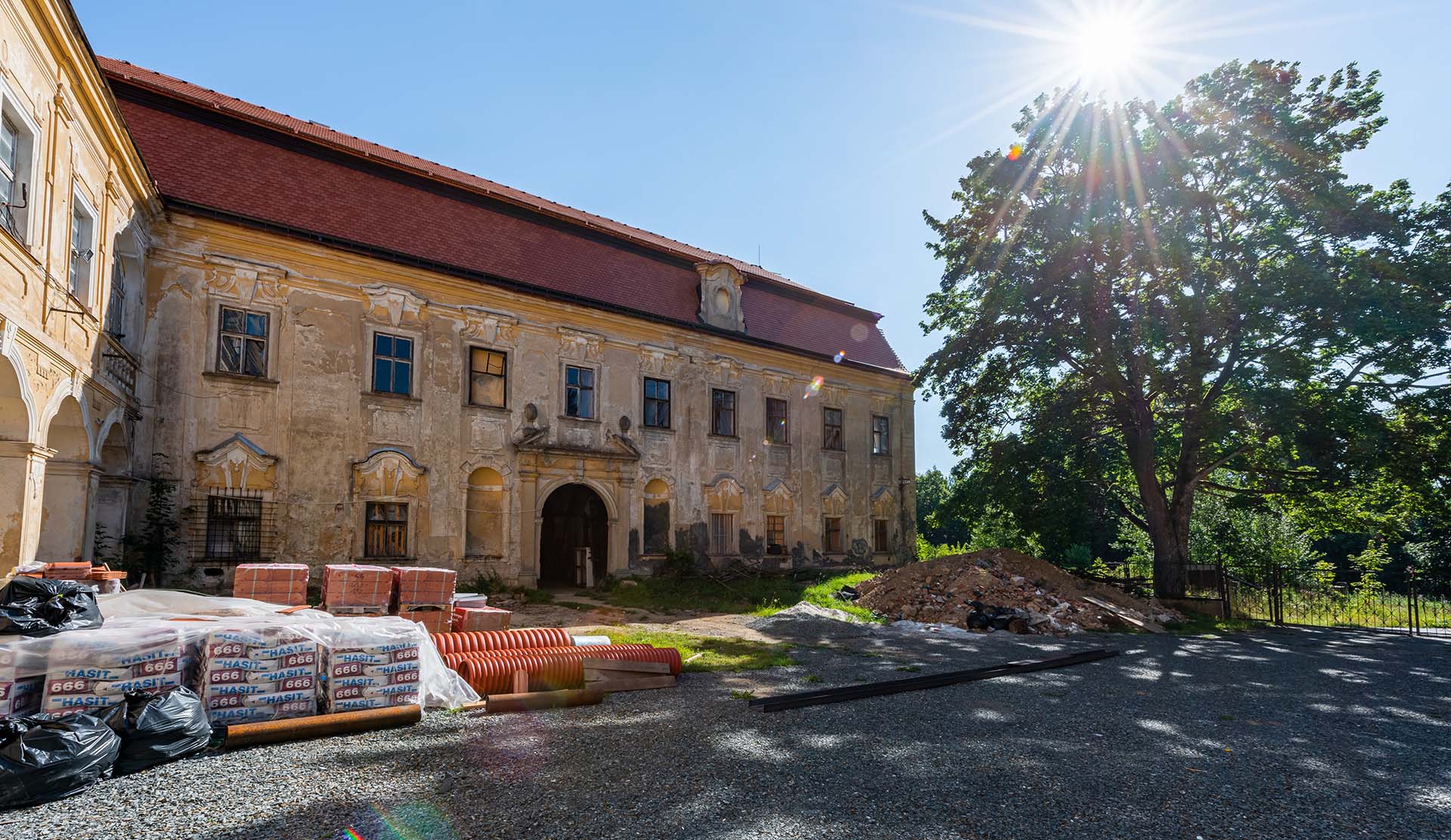 Velké Dvorce - Chateau
Chateau Velké Dvorce can be found in the village of the same name about 3 km east of Přimda. It was founded in the last quarter of the seventeenth century and has been listed as a cultural monument since 1964. The Přimda estate with Velké Dvorce was bought by Count Jan Václav Kolowrat-Novohradský in 1675. In 1690 he had an early Baroque chateau built there, which became the new centre of the family estate.
In 1829 the family property passed to members from the related Kolowrat-Liebsteinský branch and Count František Antonín II Kolowrat-Liebsteinský, famous as a scholar, politician, patriot and co-founder of the Patriotic Museum in Bohemia (predecessor of the National Museum), became the owner of the estate. With his death the Liebstein branch of the family died out, and so in 1861 the property passed to the Kolowrat-Krakowský line. Count Leopold Kolowrat-Krakowský became the owner of the estate and after his death in 1863 his son Leopold Filip took over. In 1907 the chateau burned down, and Leopold Filip had it reconstructed in 1907–1910. The chateau acquired its current Neo-Baroque appearance at that time. In 1910 Leopold's eldest son, Alexandr Josef, established a film studio in the chateau which, after another big fire in 1912, he moved to Vienna. The chateau was repaired after the fire, but Alexandr's brother Jindřich Josef moved the family seat to the nearby hunting lodge Diana. During World War I a hospital operated in the chateau and during World War II members of the Hitlerjugend lived there. After 1945 the chateau was confiscated from the Kolowrat-Krakowský family and became state property. A retirement home was meant to be established in the chateau, but modifications for this purpose were not completed. The remaining areas of the chateau complex were used by the state farm.
After 1989 the chateau was returned to Count Jindřich Kolowrat-Krakowský, who sold it after 1992. The chateau went through three significant building stages. The original chateau from 1690 had a closed four-wing layout with an inner courtyard with arcades. Probably in the middle of the 18th century a side wing was built in an "L" shape and in the second half of the 19th century a Classical remodelling took place during which the four-storey entrance tower was taken down. In 1906 the last reconstruction took place when a balcony and terrace with balustrades were added. The current owners of the chateau are Dominika Matušová (who is closely connected with the exceptionally complicated and successful reconstruction of the chateau in Peruc) and Pavel Ondráček. In 2019 the new owners of the chateau in Velké Dvorce began its reconstruction.
Velké Dvorce- Chateau
Adresa: Velké Dvorce 1, 348 06 Přimda
GSM:
Phone:
E-mail:
Website: