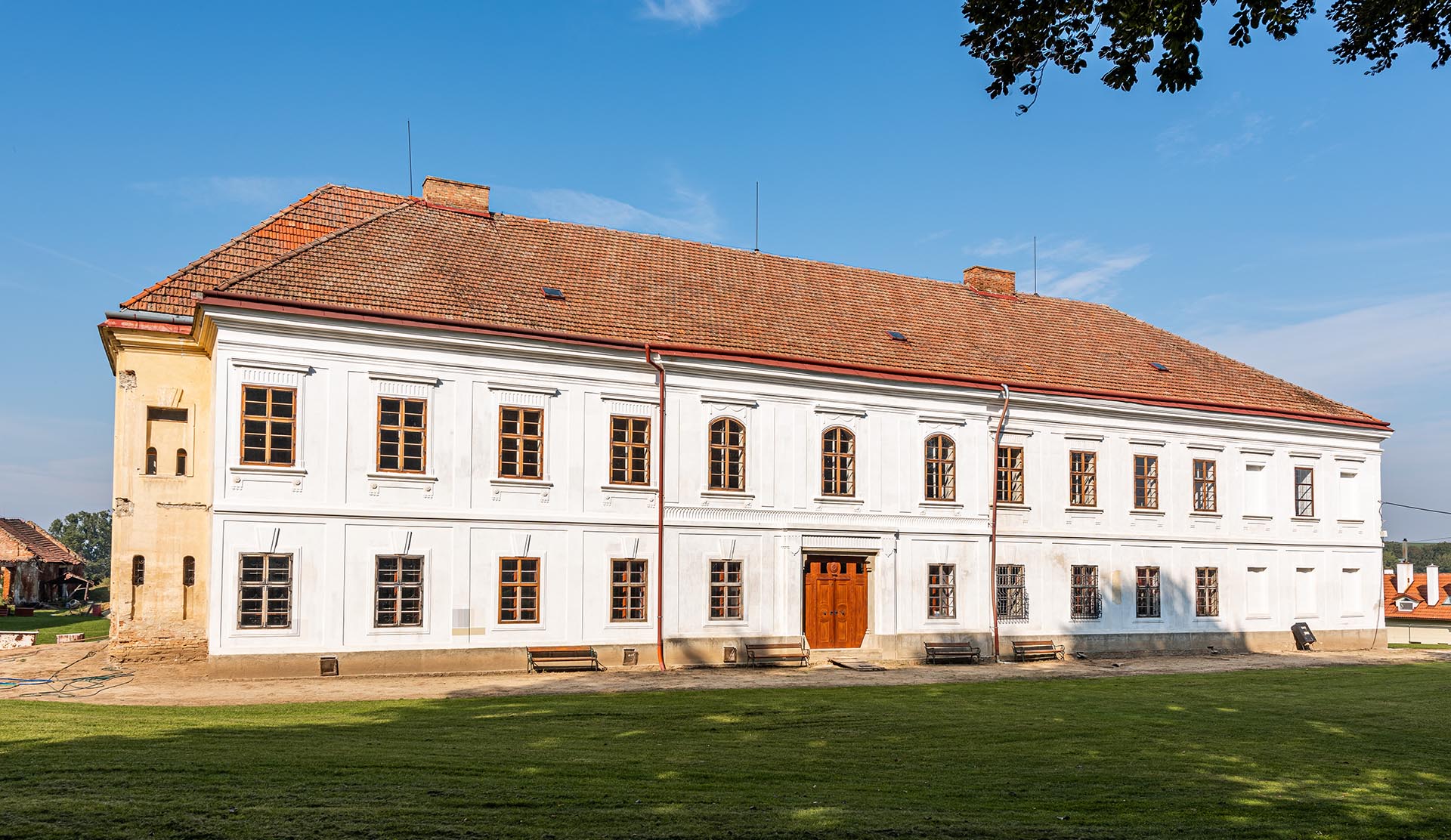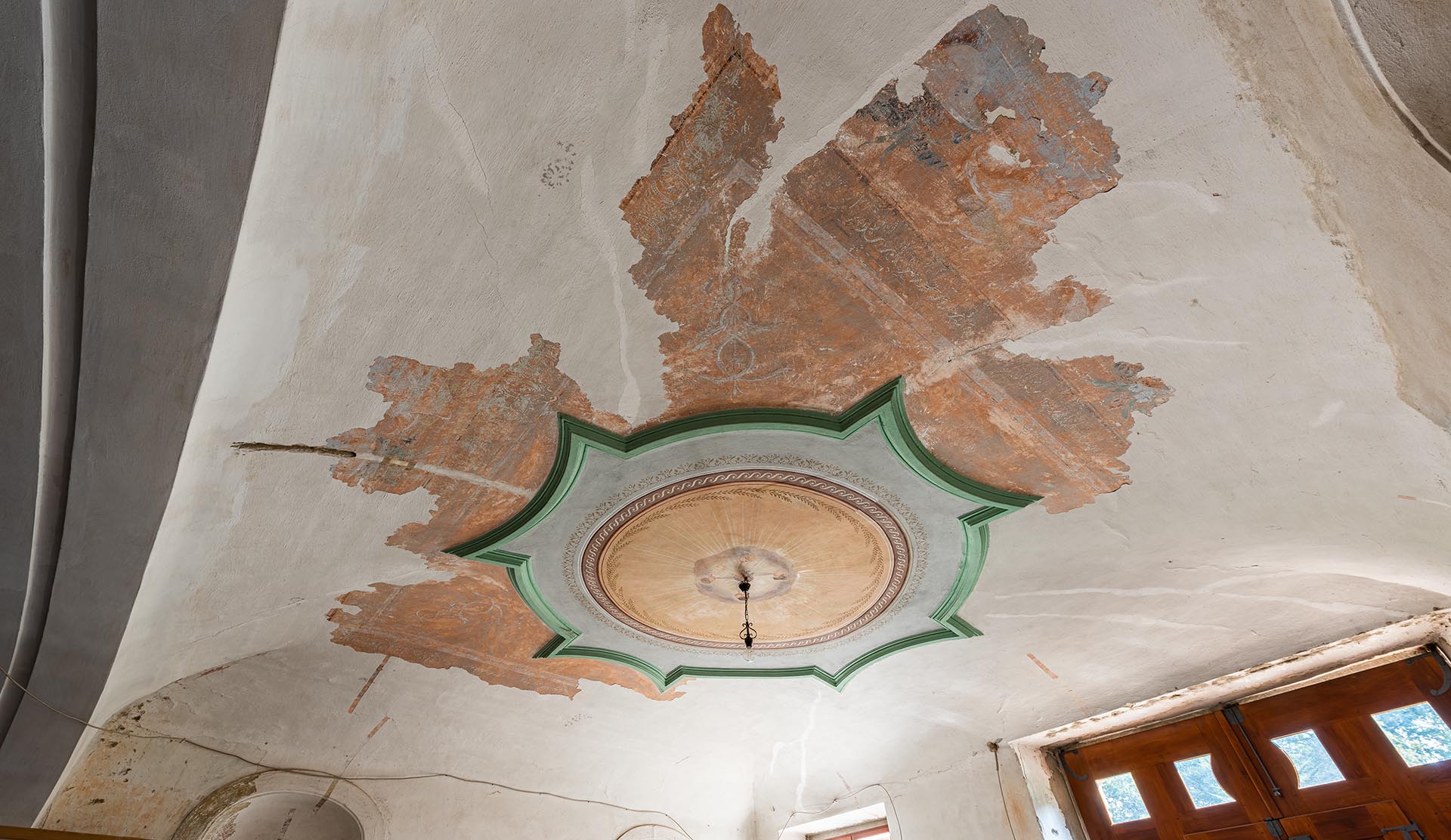 Uhřice - Chateau
Uhřice is a village located about 20 km west of Kroměříž. In the centre of the village in a picturesque park we find a two-storey Classical chateau with a hipped roof, which has been listed as a cultural monument of the Czech Republic since 1973. The first mention of a farm and probably a fortified manor house in Uhřice comes from 1336. Their owner at that time was Vrchoslav of Uherce.
In January 1371 the fortified manor house was given by Margrave Jan to Půta of Holštejn. Other owners included Jakub of Dřínov and later his brother Jan of Dřínov. In 1499 Uhřice was owned by Jan Miňovský of Lazník na Mouřínově and the Miňovský family probably built a chateau on the site of the original manor house. In 1610 the owners of Uhřice were the Žalkovští of Žalkovice, but after the White Mountain conflict their property was confiscated and taken over by the Provost of Olomouc Jan Arnošt Platejs of Platenštejn. After the Thirty Years' War, when practically all of Uhřice was destroyed, the estate was bought in 1655 by Hoffmann of Grünbüchl, who had the chateau rebuilt. From 1703 Uhřice was owned by Zuzana Terezie Gellhorn, under whom, in the year 1723, the chateau gained its present floor plan, though it was only a single-storey building. The chateau complex had to wait until 1764, under Michael Václav Chorintský, for its most important alterations - the most notable of which was the reconstruction of the chateau chapel into a public one in 1774.
The most significant modification to the chateau was carried out after the fire of 1791 when a second floor with a mansard roof and a clock tower were added. In 1810 the Uhřice chateau was bought at auction by Ignác Bedřich of Friedrichstal and the Friedrichstals, together with the Jenison Walworth family, owned the chateau until the beginning of World War II. The chateau was confiscated from the subsequent heirs, the Boščák siblings, at the end of World War II. In the following years the building housed a school, apartments, a pub and warehouses. This led to all sorts of unprofessional constructional interventions, such as the demolition of some internal partitions.
In the 1990s the chateau was returned to the former owners. However, due to complicated ownership relations, they completely neglected the upkeep of the building. The unmaintained chateau began to decay and in about 2001 it was entered on the list of monuments that are in danger of extinction. This state lasted until 2003, when Uhřice chateau was bought by its current owner, Josef Paul Jarka. He, in close cooperation with conservationists, gradually began to reconstruct the building, which literally saved it from collapse. The chateau complex is not open to the public. However, if people are interested in seeing it they will not be refused.
Uhřice - Chateau
Adress: Uhřice 18, 768 33 Uhřice
GSM: +420 732 476 891
Phone:
E-mail: josijarka@yahoo.com
Website: www.zamekuhrice.cz