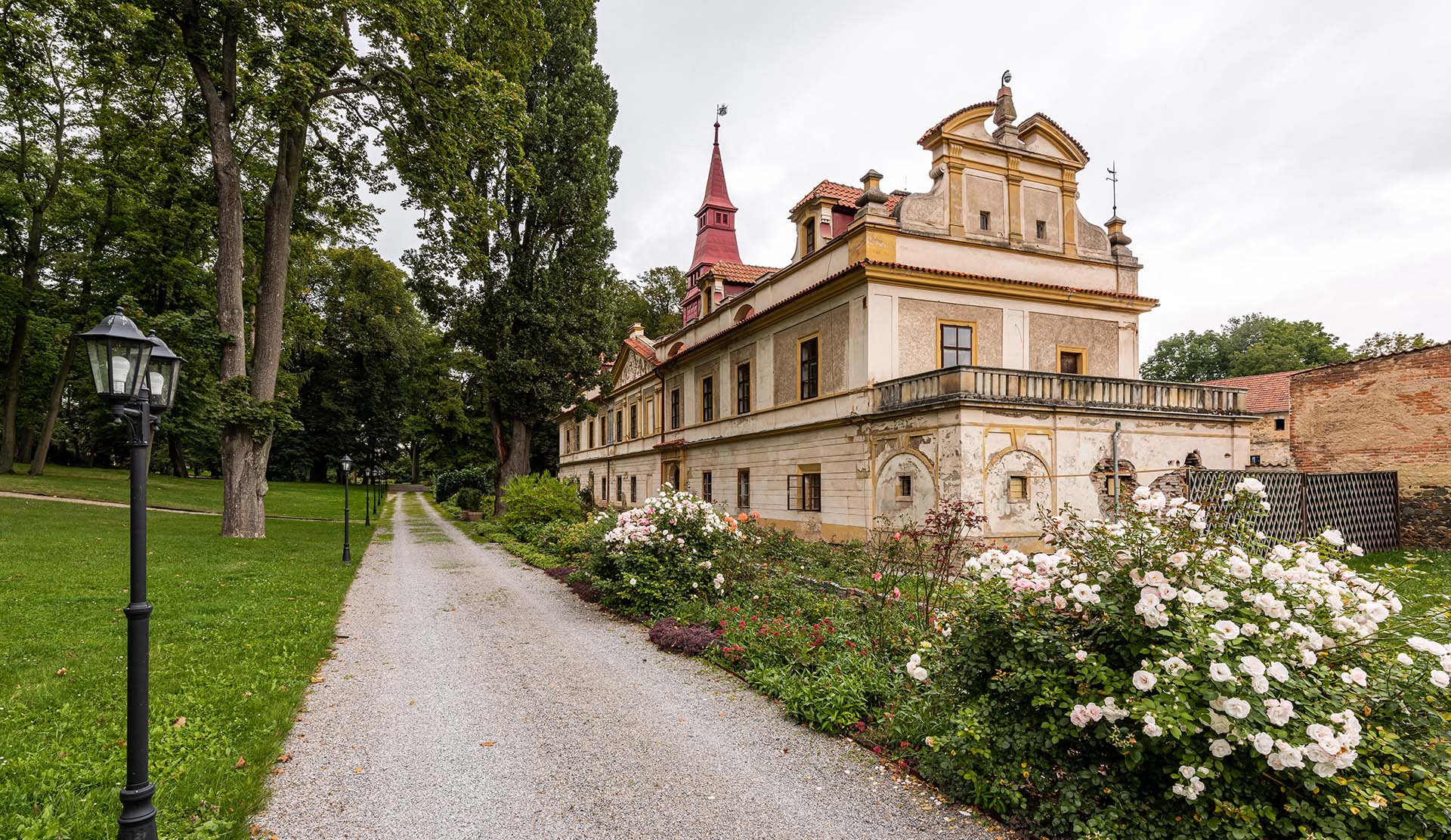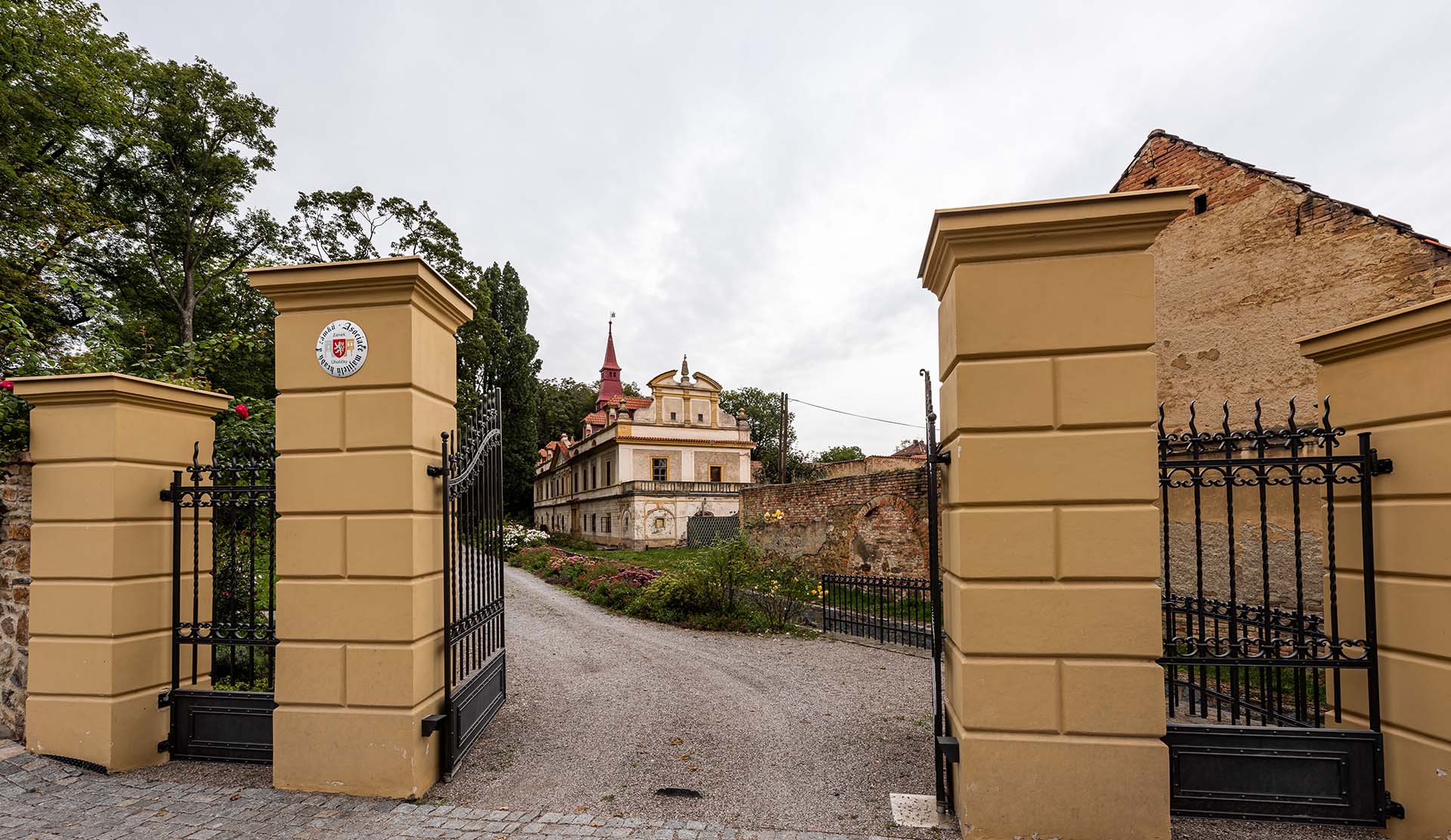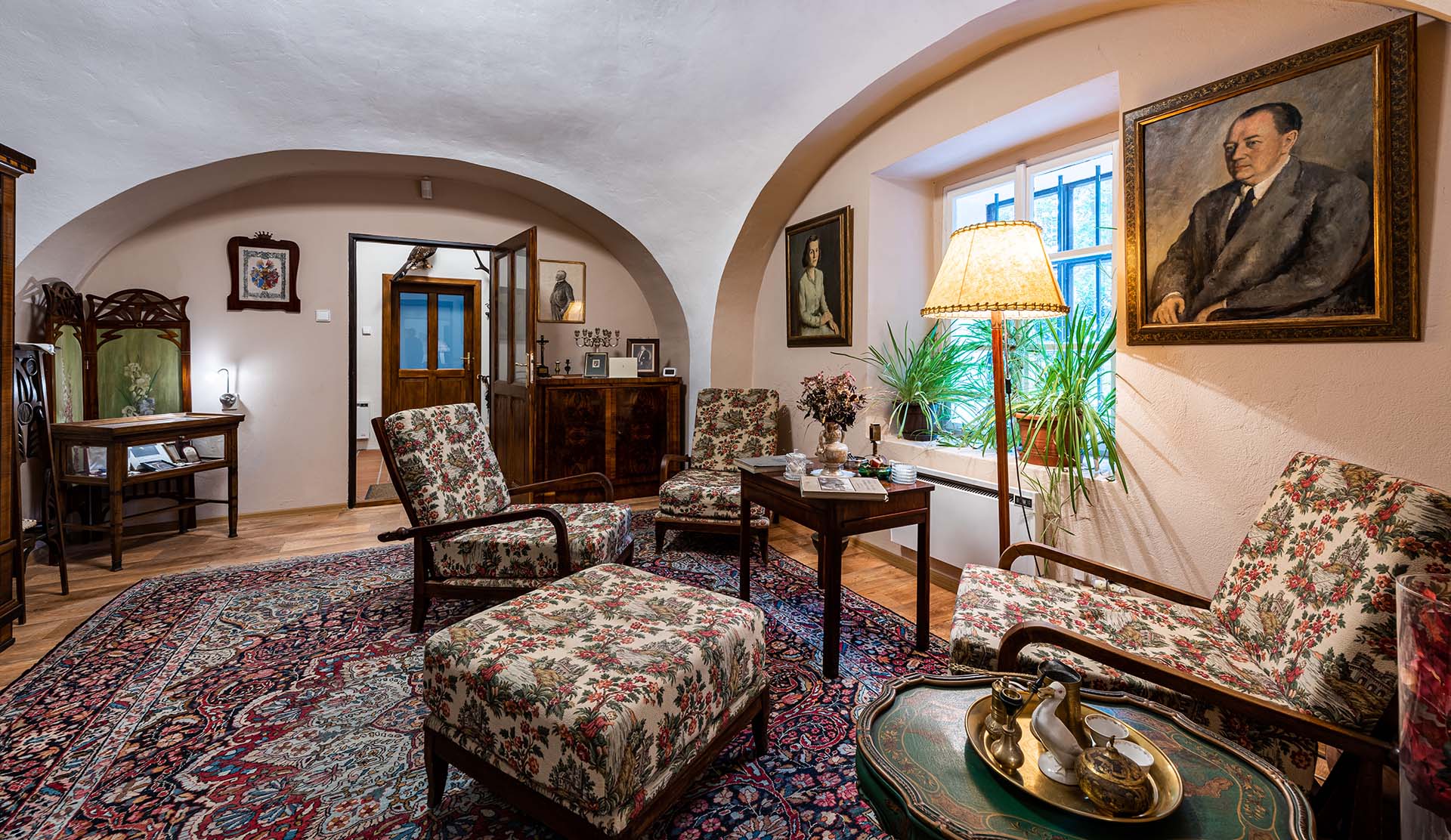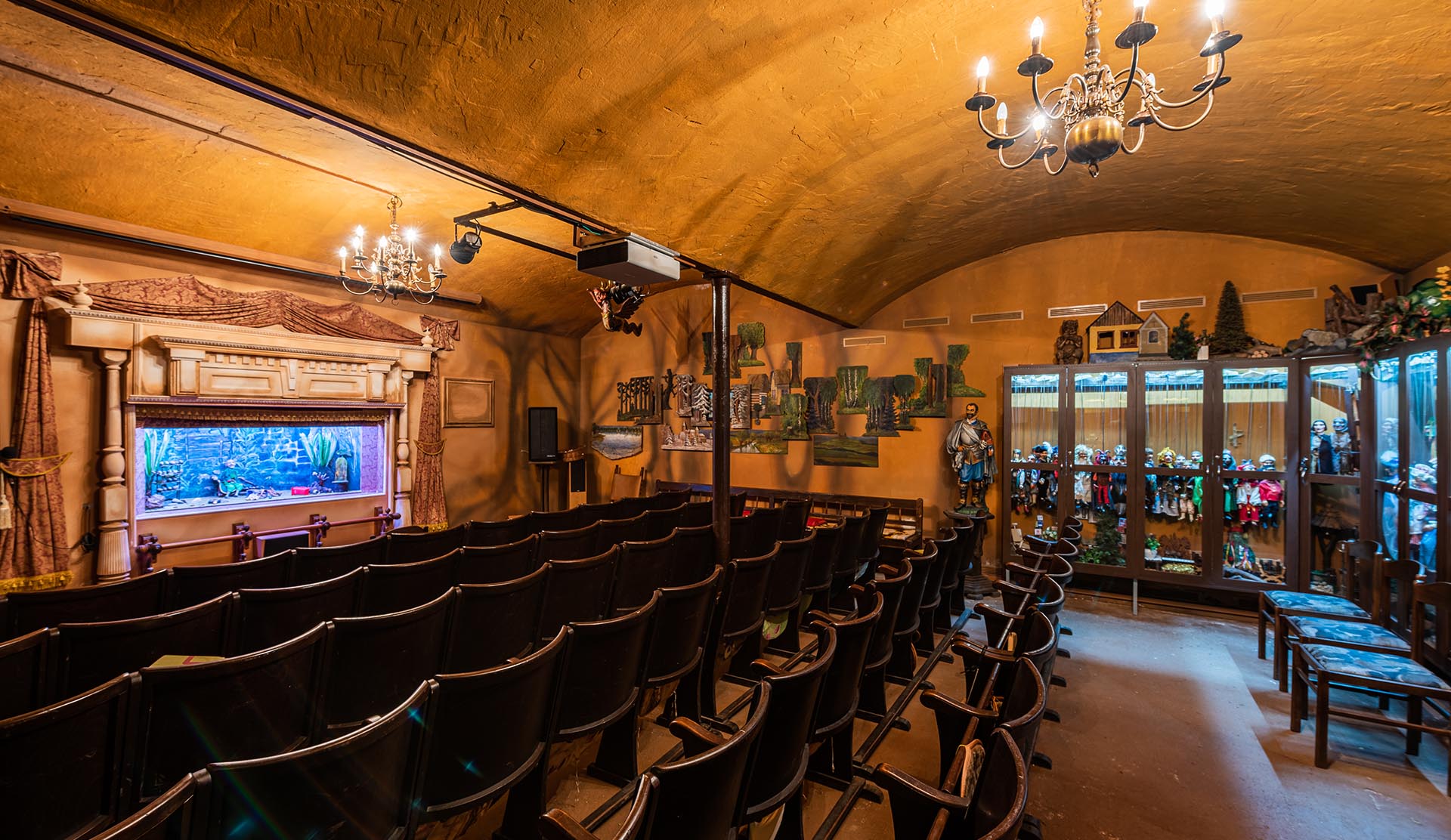 Úholičky - Chateau
The Romantic, rural Chateau Úholičky has been a protected monument since 1958 and can be found not far from Prague, 4 km northwest of the town of Roztoky. The oldest documents mention the Úholičky manorial farm in 1603.
With the exception of the princely family of Liechtenstein, who owned Úholičky for about 150 years, the owners of the village and the manorial farm changed relatively often over the centuries. In 1873 the property was acquired by the Waldstein family, who, in the second half of the 19th century, began a reconstruction of the manor house turning it into a chateau with elements of Romanticism and Neo-Renaissance. Between 1873 and 1889 Count Franz von Waldstein completed building the first floor and had its interior adapted; he also had a small turret removed and erected a larger one with a clock. He then bought farms No. 5 and 6, had them demolished and in their place expanded the chateau park.
In the three-hectare park, which is landscaped in the English style, rare trees have been preserved to this day which were planted there at that time. In 1901 the chateau, estate farm and fields were bought by the agrarian businessman and politician Josef Wohanka, who two years later decided to have the chateau rebuilt into a representative summer residence in the Neo-Renaissance style. As the architect for this reconstruction he chose Richard Klenka of Vlastimil, a professor at the Prague School of Applied Arts. Josef Wohanka owned the chateau until 1922, when he transferred it to his two sons - Miloš and Vladimír. In 1949 the chateau with the adjoining estate buildings was taken over by the Czechoslovak State farms organization and in 1958 the National Technical Museum moved its depository into the chateau.
In 2002, as part of the restitutions, the chateau was handed over to Petr Svoboda, the testamentary heir of Milena Joklová (née Wohanková). Between the years 2002 and 2014 he completed the restoration of the chateau park, including the original historic stone walls and the entrance gate. Simultaneously with this, remediation work on the chateau itself and on adjacent buildings was carried out and is still ongoing.
The current owner has opened the chateau complex to the public and organizes various social and cultural events there such as exhibitions, concerts or regional harvest festivals. The park also provides a romantic backdrop for wedding ceremonies and parties. The chateau itself offers facilities for weddings, catering as well as a romantic apartment for wedding nights.