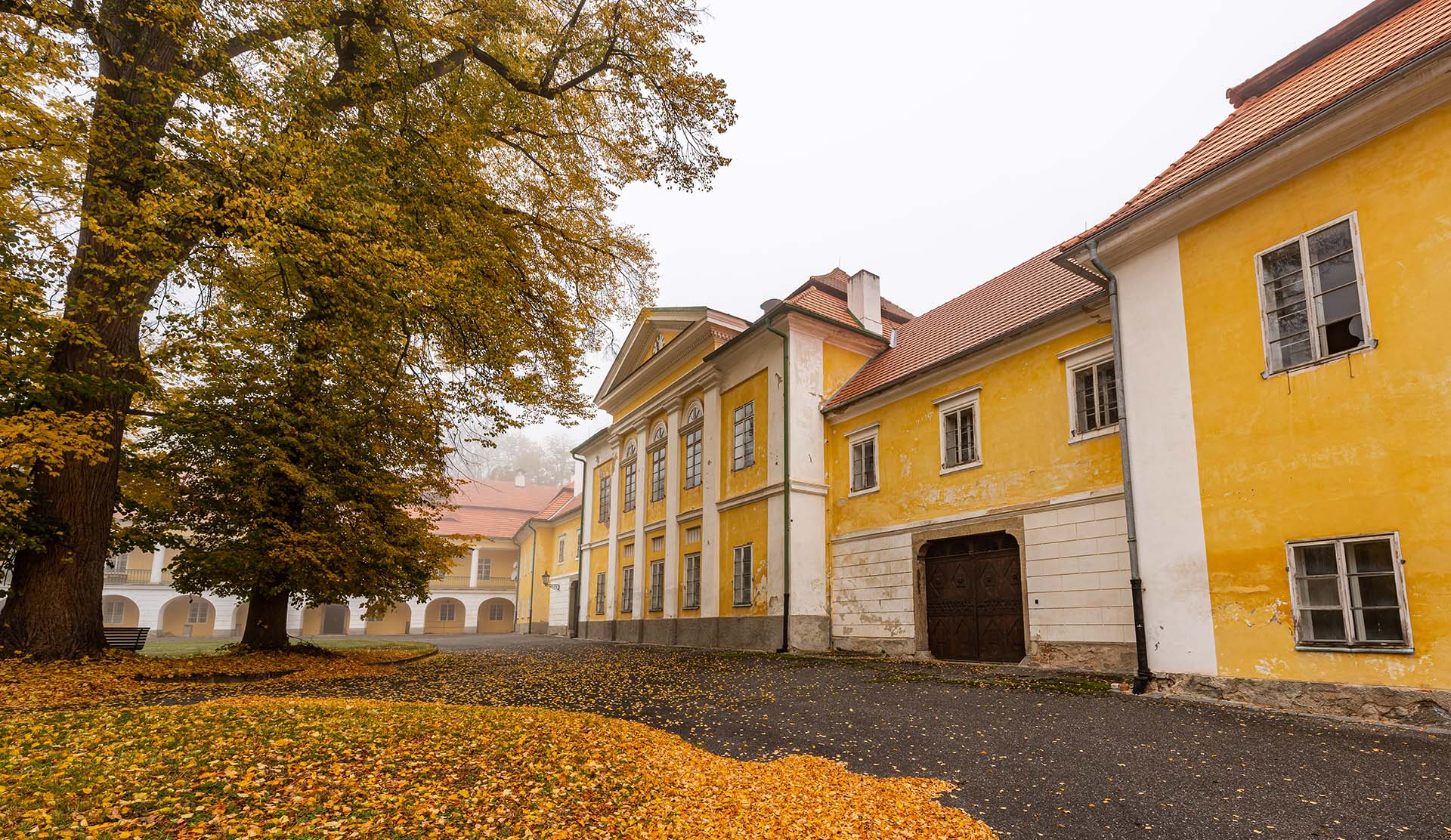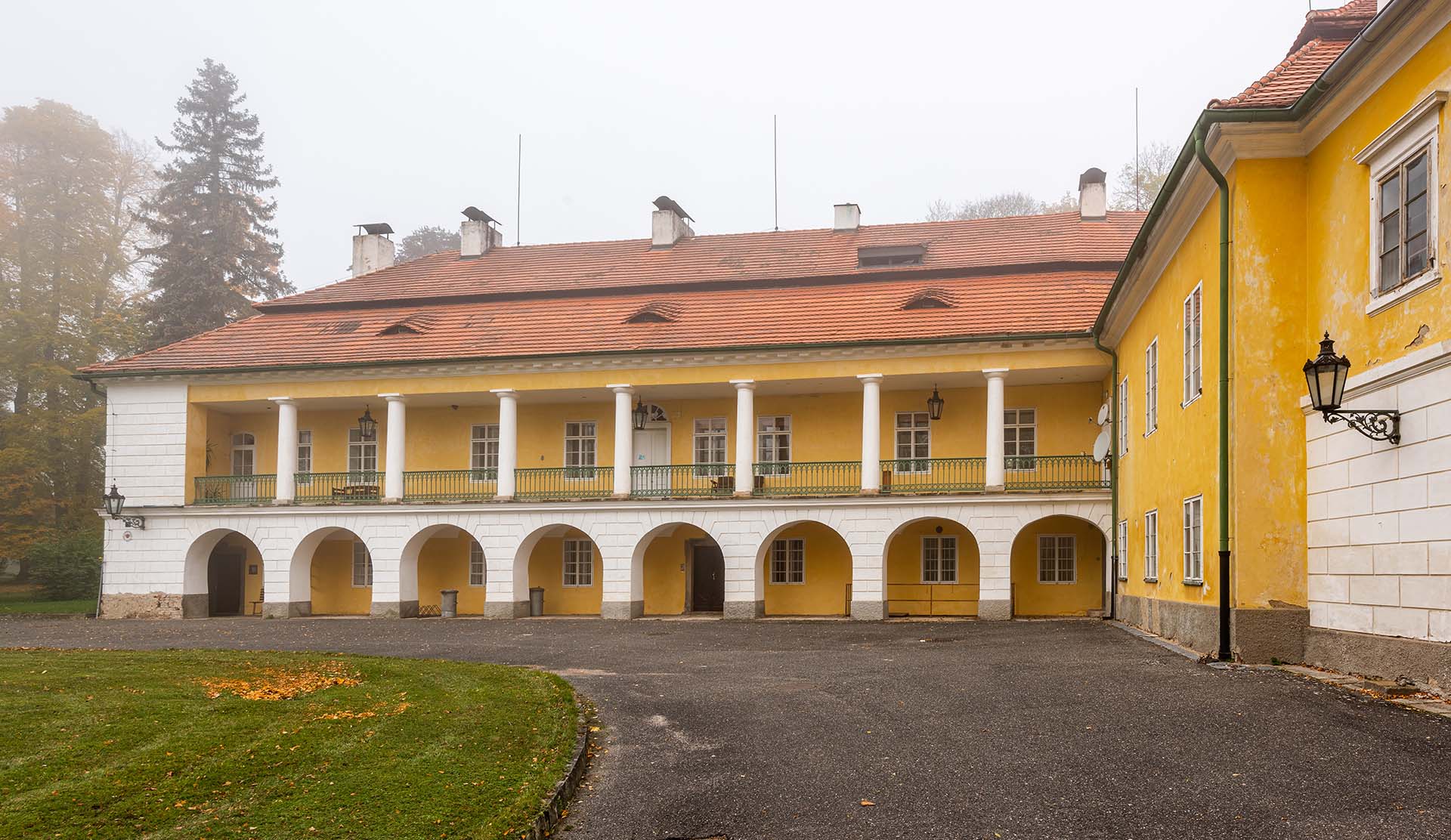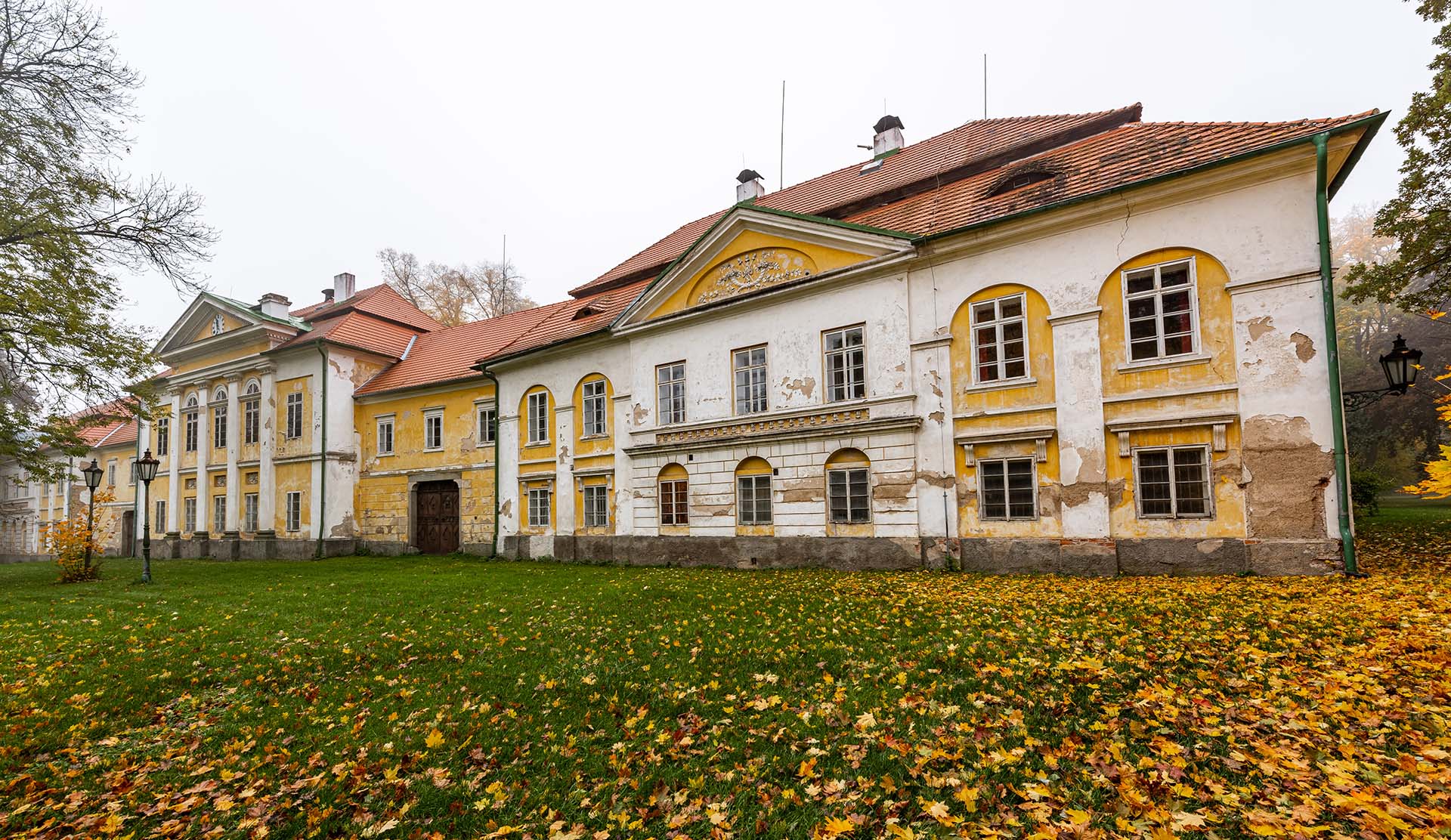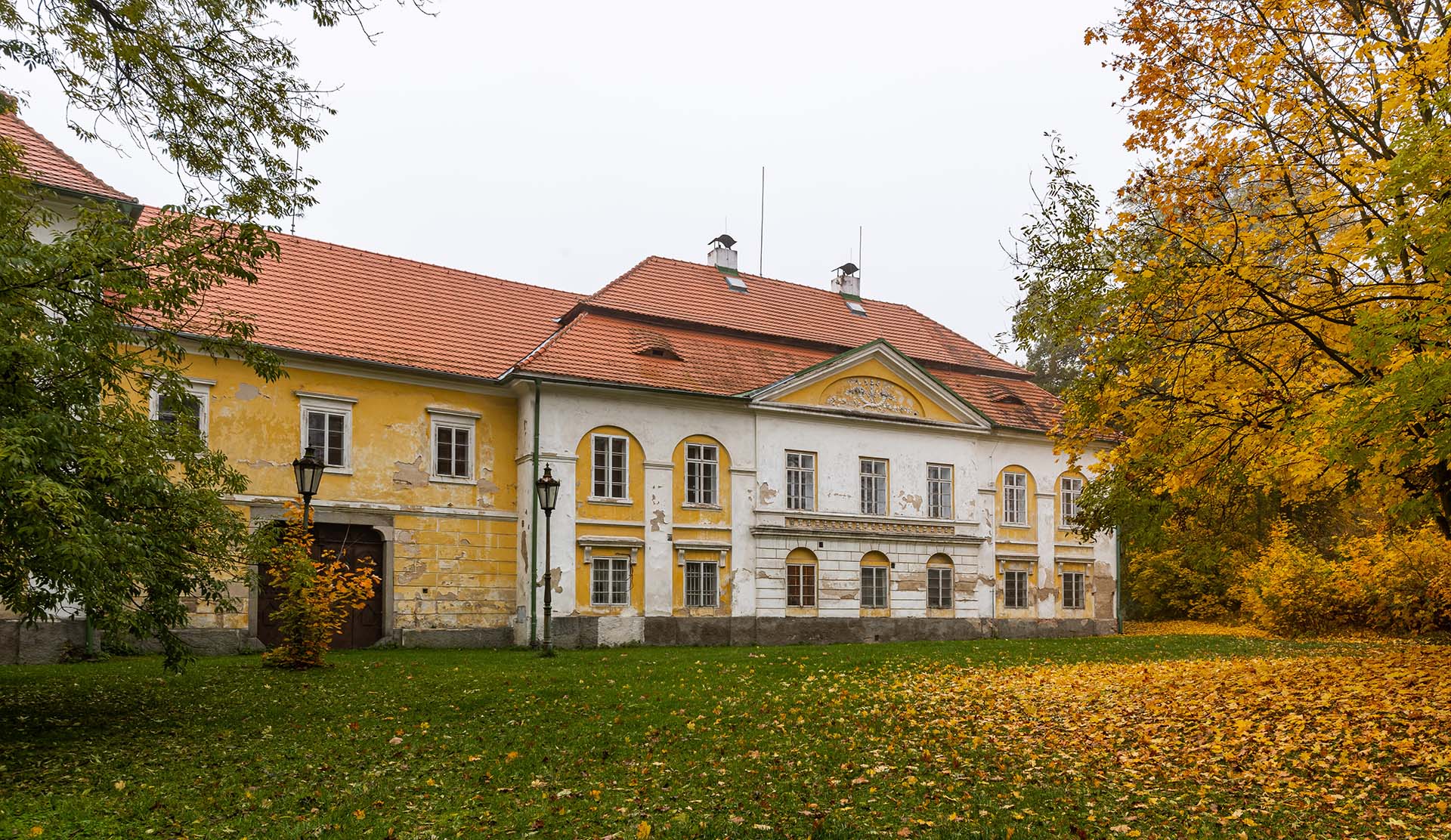 Tochovice - Chateau
Chateau Tochovice is a Classical chateau in the village of the same name, approximately fifteen kilometres south of Příbram. The chateau has been listed as a cultural monument since 1958. In the first half of the 13th century, on the site of today's chateau, a fortified manor house was built by the Benedictine monastery of St. John the Baptist from Ostrov u Davle.
In the years 1436–1515 the fortified manor house was forfeited to the family Zmrzlík of Svojšín. Later it was returned to the Benedictines and in the year 1532 Abbot Placidus sold the Tochovice manor house and farmyard, together with the town of Tochovice and other assets to the nobleman Jan of Vitence. He then sold the indebted estate in 1548 to Jiří of Lokšany, owner of nearby Březnice. His grandson Václav had half of his property, including the farmyard, brewery and town of Tochovice, confiscated for taking part in the uprising of the Bohemian Estates in 1622. Přibík Jeníšek of Újezd became the new owner of Tochovice in 1623. The Jeníšek family ​​held Tochovice until 1728, when their family died out without male descendants; the Tochovice estate was then inherited by Count Vilém Albrecht Krakowský of Kolowrat. In 1808 Dorota, the widow of Biron, the Duke of Courland, became the new owner of Tochovice from whom her daughter, Dorothea Talleyrand de Périgord, inherited the estate. In 1815 Count Josef Vratislav of Mitrovic bought Tochovice from her for his wife Gabriela. Sometime during this time, A Classical chateau was built on the site of the former manor house. After Gabriela Desfours' death Tochovice was inherited by her daughter Josefína, married to Prince Karel II ze Schwarzenberga, the owner of Orlík. The Schwarzenbergs then held the chateau until 1949, when it was confiscated by the state. Arnošt Schwarzenberg is mentioned as the last owner before 1949. The Tochovice State farm took over the chateau in 1950.
As part of the restitutions in the 1990s the chateau was returned to Anna Bucherová, daughter of Arnošt Schwarzenberg. In 2014 her children inherited the property in Tochovice. Today, the chateau and the estate management building are used for residential purposes. The farmyard area is used to breed horses. The park and chateau are inaccessible to the public.
Tochovice - Chateau
Adress: Tochovice 1, 262 81 Tochovice
GSM:
Phone:
E-mail:
Website: