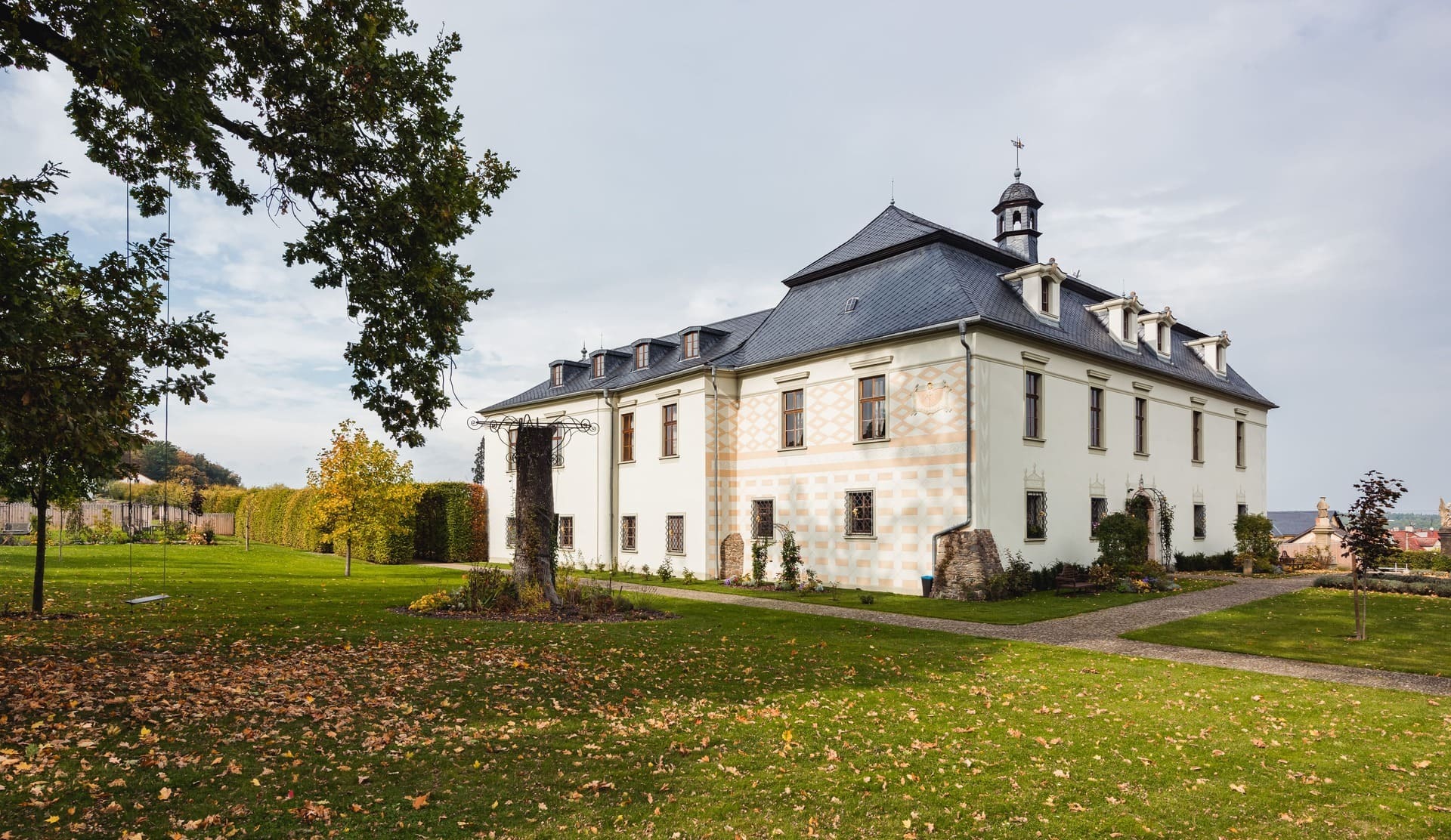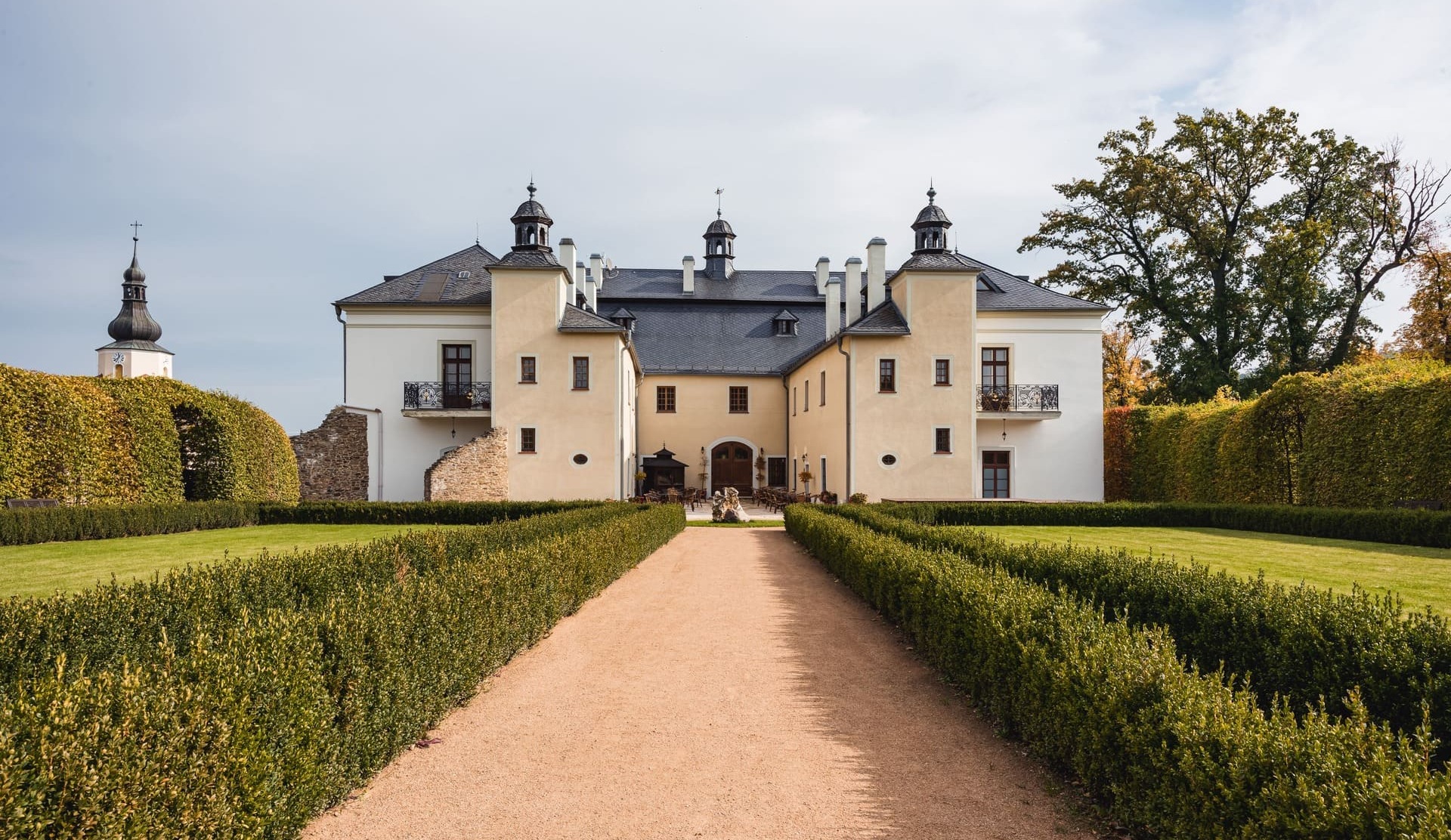 Štáblovice - Chateau
The village of Štáblovice is located 10 km southwest of Opava. It belonged to the fief system of the Olomouc bishops, who loaned it to various nobles. It is first mentioned in 1312, when Mikuláš ze Štáblovic resided here. The predicate indicates that his family lived in the village and thus proves the existence of some kind of residence. It wasn't until the end of the 15th century, under the lords of Kovalovice, that a fortified manor house surrounded by a moat and rampart was established in the southern part of the village. Its remnants form part of the eastern wing of today's chateau. It served its purpose under the lords of Žďár and the family Vlk z Konecchlumí; later the new owner Kašpar Rotmberk z Ketře (†1608) initiated an axial extension of the fortified manor house in both the northern and southern directions. In addition he modified the neighbouring church of St.Vavřinec and placed his ancestral necropolis in it. After the confiscation of Štáblovice at the beginning of the Thirty Years' War the residence was found deserted and in need of major repairs in 1649. The basic ones were undertaken by the new owner, Jan Lescourant, the chief military commander of the city of Olomouc. Under his descendant, Karel František, the Renaissance fortified manor house was rebuilt in the Baroque style in the 1730s and 1740s. Two perpendicular extensions into the garden were created, which succeeding owners, the barons Sobkové z Kornic, expanded into today's layout and scale. As a result of the abolition of the patrimonial administration in 1850 the administrative buildings were demolished, the park enlarged and the interiors also underwent partial changes. World War II had a negative impact on the appearance of the chateau by damaging the northeastern corner and destroying the chapel.
Since 1945 the chateau was owned by the Czechoslovak state and the local national committee, which set up a social hall on the first floor in the 1960s. After that the chateau was owned by the Silesian Museum in Opava, which had a depository there. However, the chateau was not cared for and its structural and technical condition deteriorated, worsening even more after its sale to a private company. Finally in 2001 the chateau was bought by Mr. Kamil Kolek, who carried out a general reconstruction in the following 10 years. In 2021 he opened it to the public. Visitors can enjoy one sightseeing circuit, a café and the freely accessible chateau park.
Štáblovice - Chateau
Adress: Štáblovice č.p. 64, 747 82 Štáblovice
GSM: +420 602 228 228
Phone:
E-mail: zameckarestaurace@stablovice.cz
Website: www.stablovice.cz