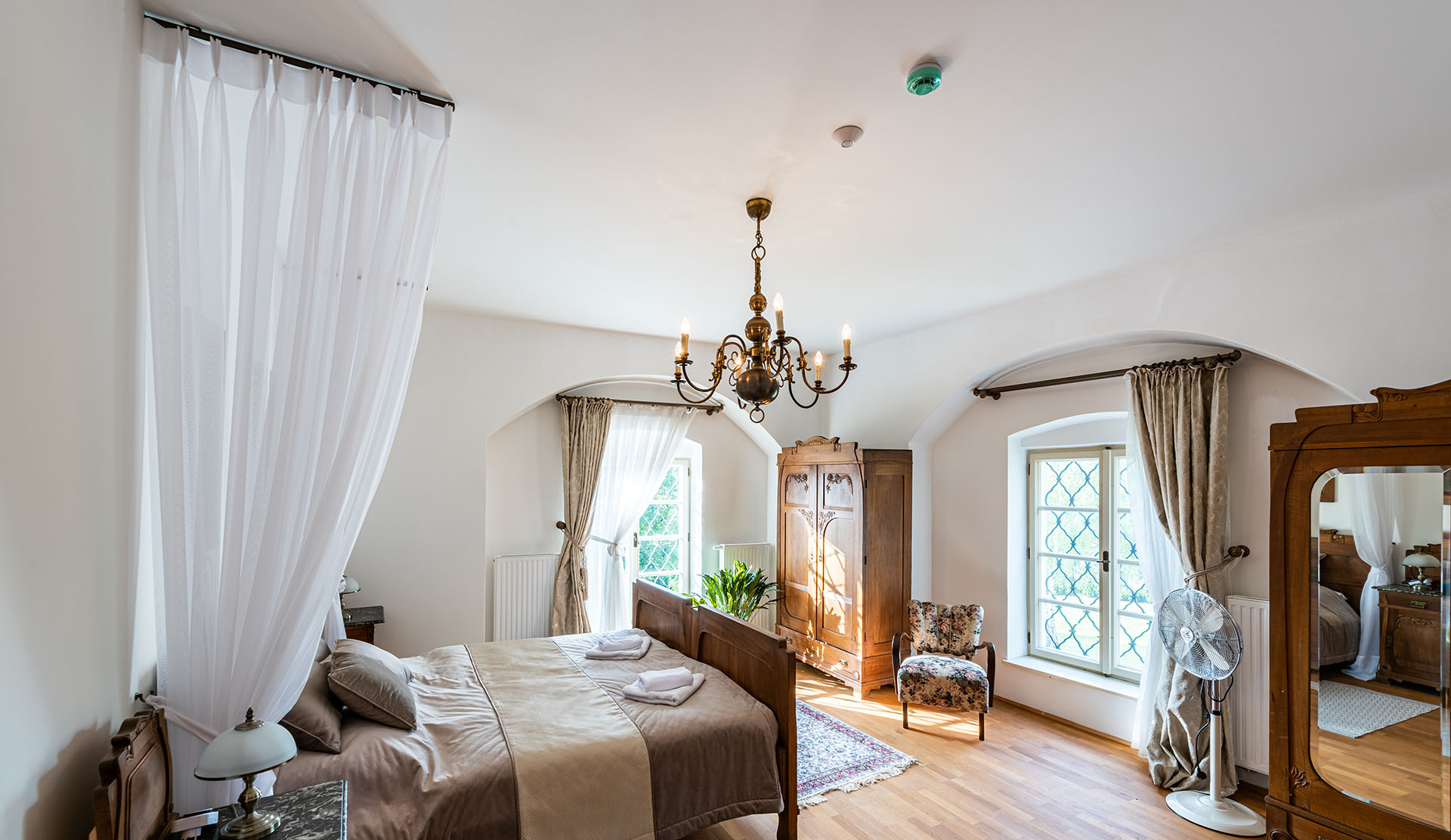 Rychvald - Chateau
Chateau Rychvald is located on the western outskirts of Rychvald, a few kilometres northeast of Ostrava. It has been listed as a cultural monument since 1982. The Renaissance four-winged chateau was built in the years 1575–77 by Bernard Barský of Bašt, who chose Rychvald as his family seat. The Barský family owned Rychvald until the year 1630. After that a number of different families from the Těšín region owned the estate.
In the mid-18th century Rychvald belonged to Baron Václav Mönnich, who bequeathed his property to his daughter Anna Maria Tekle. She brought Rychvald as her dowry when she married Count Jan Josef Lariš of Lhota in 1791. Through their marriage the famous family Lariš (Larisch) – Mönnich was created. In the second half of the 19th century the chateau was gradually rebuilt and modified by Eugene Larisch-Mönnich and his daughter Franziska von Larisch-Mönnich. In 1898 Franziska married Prince Ernst Rüdiger von Starhemberg and brought the Rychvald estate into their marriage as her dowry.
The last aristocratic owner of the chateau and the estate was their son Georg Adam von Starhemberg, who left the chateau, together with his wife Anna Agnes, before Christmas in 1944. After 1945 the Starhemberg family went to Austria. After 1945 the chateau was run by the local Collective farm, which used the building for its own needs and as warehouses and apartments. In the years 1962–1989 the chateau belonged to the OKD company (Rekultivace). Under these owners the once beautiful building gradually turned into ruins and the farmyard, which adjoined the chateau on the north side, was in the end demolished. In 1988 even the complete demolition of the chateau was considered.
After 1989 the chateau changed hands several times, but none of the owners were interested in securing the chateau from further destruction and reconstructing it. In 2009 Rychvald was bought by Ing. Pavel Šmíra PhD, MBA, who in the course of 2010–2016 oversaw a general reconstruction of the chateau. In the relatively short period of six years the chateau and the adjacent grounds underwent a complete reconstruction and thanks to its current owners, the Šmíra family, was revived to its former beauty.