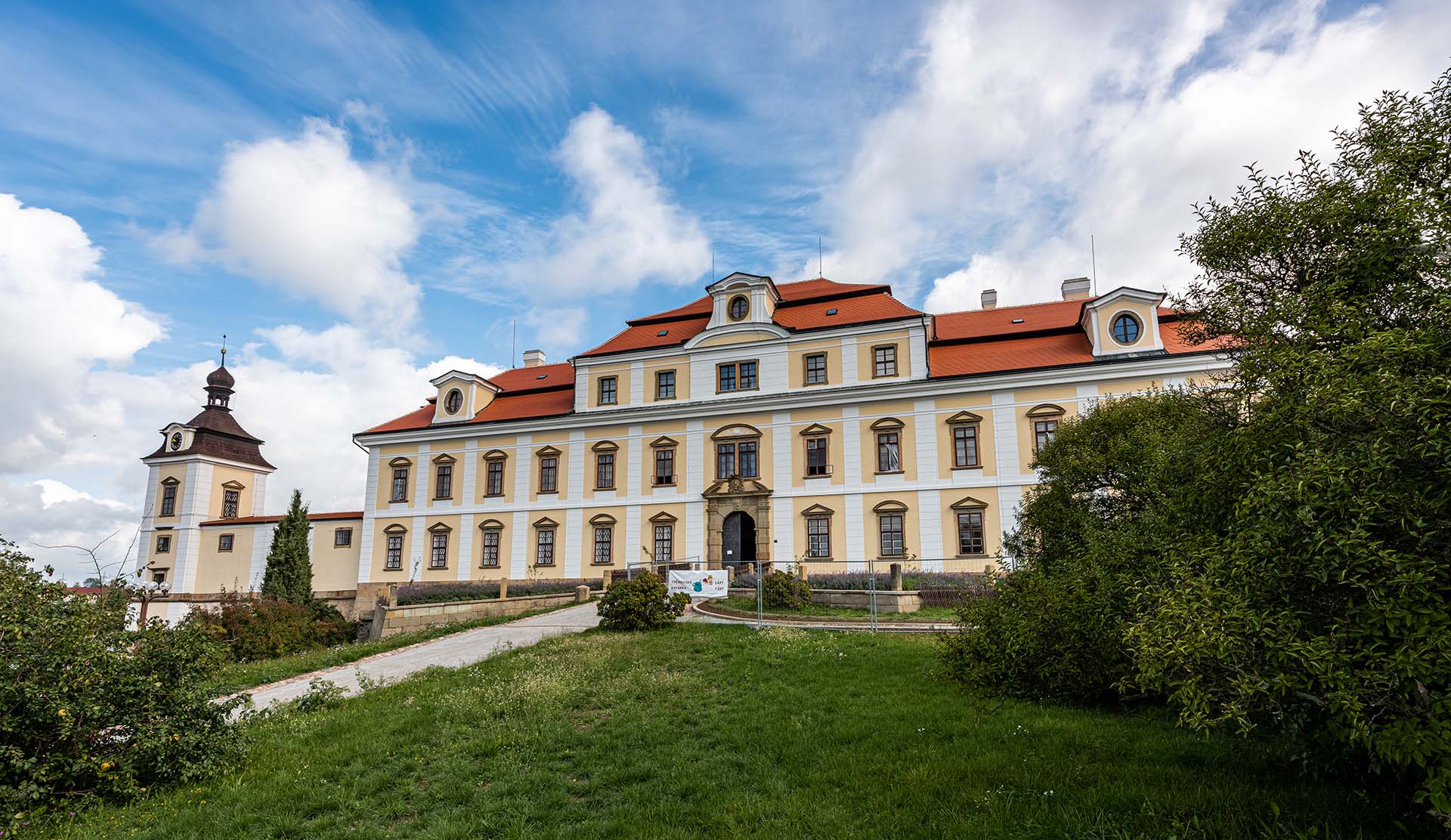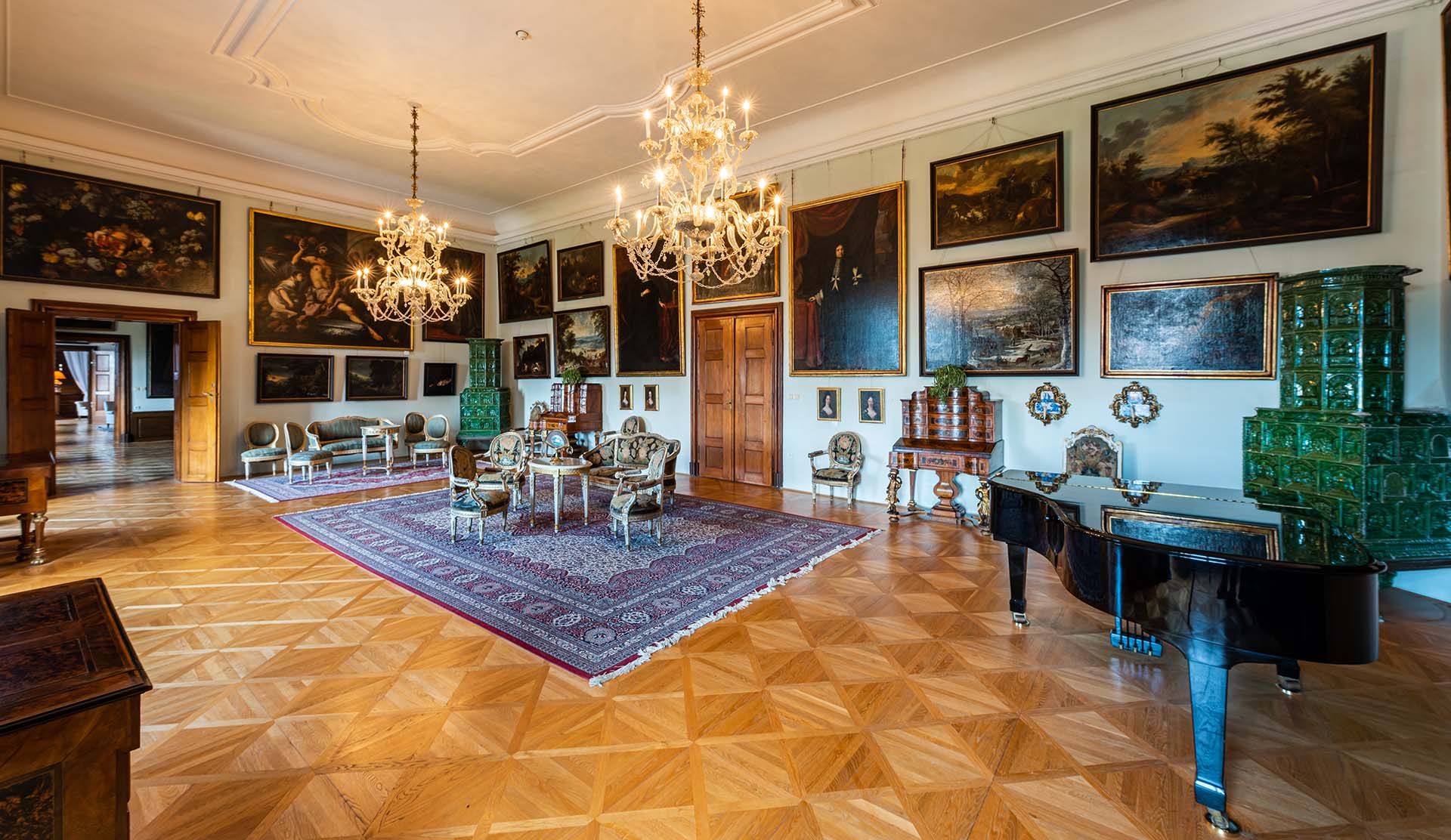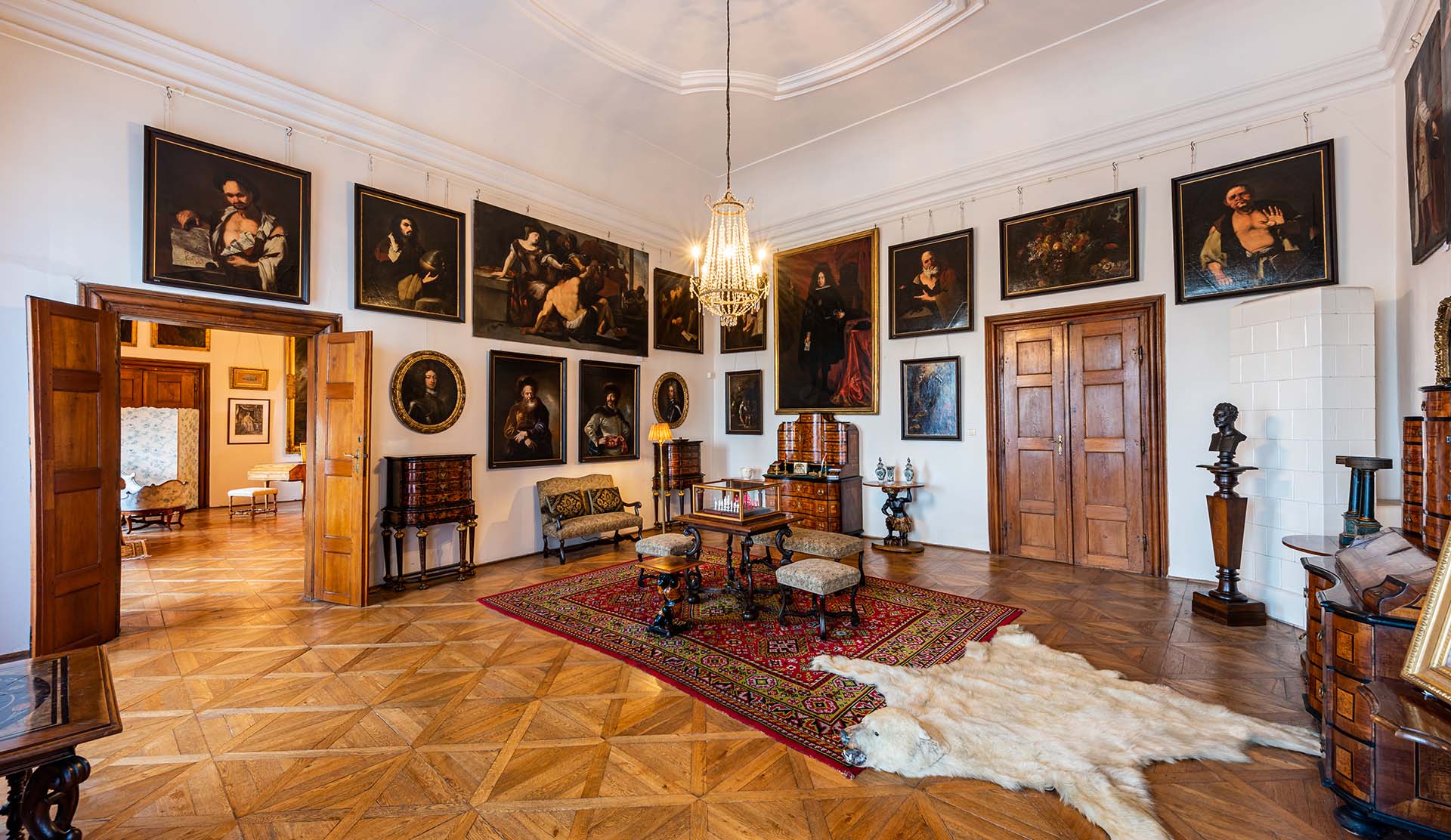 Rychnov nad Kněžnou - Chateau
The Rychnov nad Kněžnou Chateau together with the facade of the Church of the Holy Trinity is one of the largest Baroque complexes in Bohemia. It has been listed as a cultural monument of the Czech Republic since 1964. Sometime before 1258 the fortified manor house of the royal chamberlain Heřman of Rychnov (later called a castle) stood on the site of today's Church of the Holy Trinity.
In the second half of the 16th century the castle ceased to be inhabited. In 1577 the Rychnov estate was bought by Rudolf II Burjan Trčka of Lípa, who had a Renaissance chateau built on the site of today's brewery, the Městský Podorlický pivovar. In 1640 the Rychnov estate was bought by Albrecht IV Kolowrat- Liebsteinský and his son František Karel I decided to build a new seat there – a magnificent Baroque chateau. The location for the new chateau was chosen on a slight slope below the Church of the Holy Trinity. Construction of the chateau began in 1676 and the four-winged, one-storey chateau with arcades surrounding the ground floor square courtyard was completed in 1690.
In the second decade of the 18th century the chateau was rebuilt and modified according to the design of architect Jan Blažej Santini-Aichel. The riding school was also reconstructed in the High Baroque style and is decorated with frescoes by the important Silesian painter Jiří Vilém Josef Neunhertz. The Kolowrats managed the chateau, large estate, chateau park, adjacent fields, meadows, pastures, forests and ponds in Rychnov nad Kněžnou until World War II, during which German forced administration was imposed on the estate. After the war Otmar Kolowrat received his property back from the state, but after February 1948 it was all nationalized.
In 1992 according to the restitution laws the chateau in Rychnov nad Kněžnou, including its collections, was returned to Kryštof Jaroslav Kolowrat Krakowský, who ran the estate until 1999. Since then, the estate is owned by his son Jan Egon Kolowrat Krakowský Liebsteinský. Part of the chateau interiors are currently open to the public from May to October.
Rychnov nad Kněžnou - Chateau
Adress: Kolowratská 1, 516 01 Rychnov nad Kněžnou
GSM: +420 733 189 099
Phone: +420 605 267 238
E-mail: pokladna-zamek@kolowrat.com
Website: www.zamekrychnov.cz