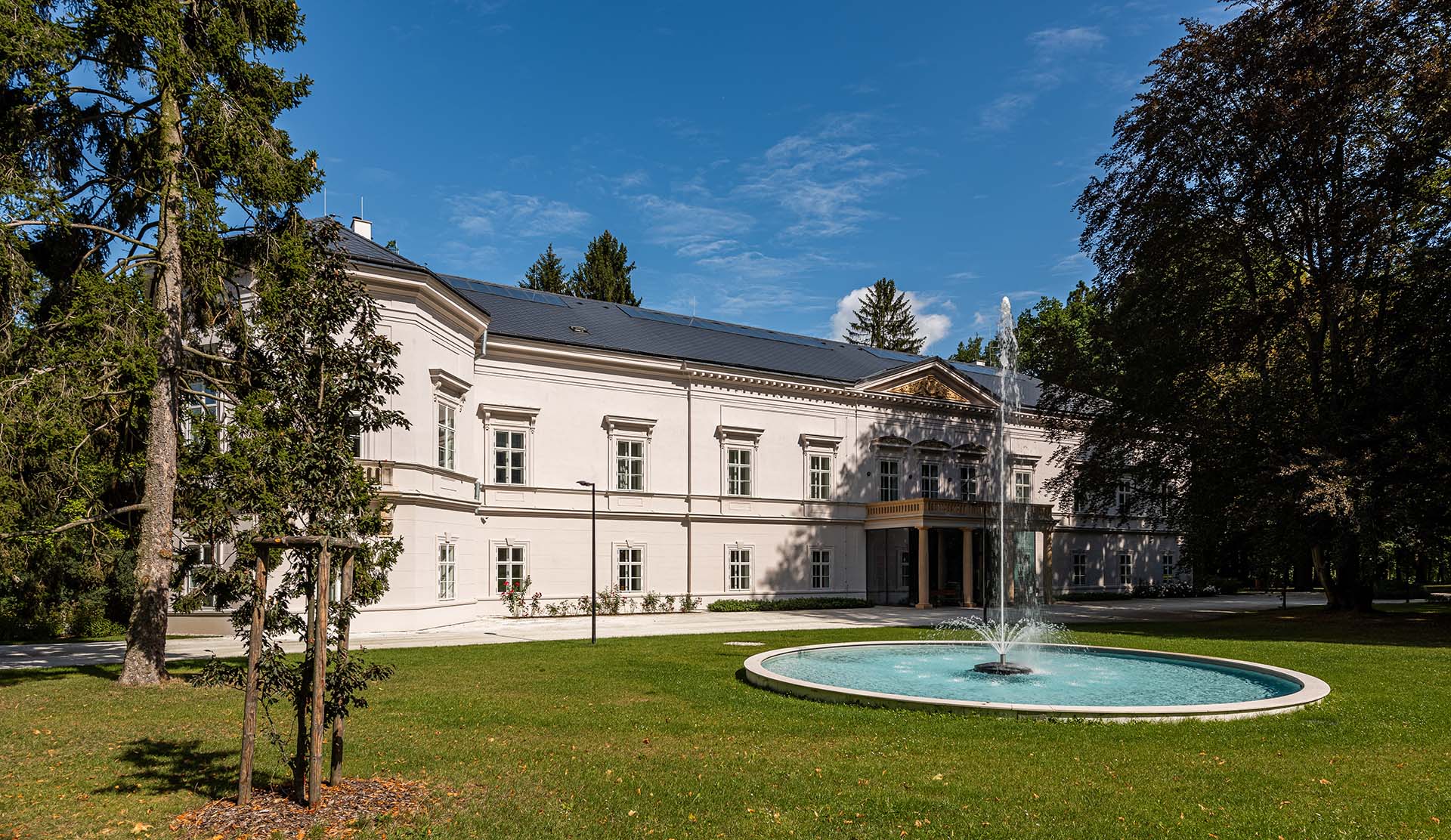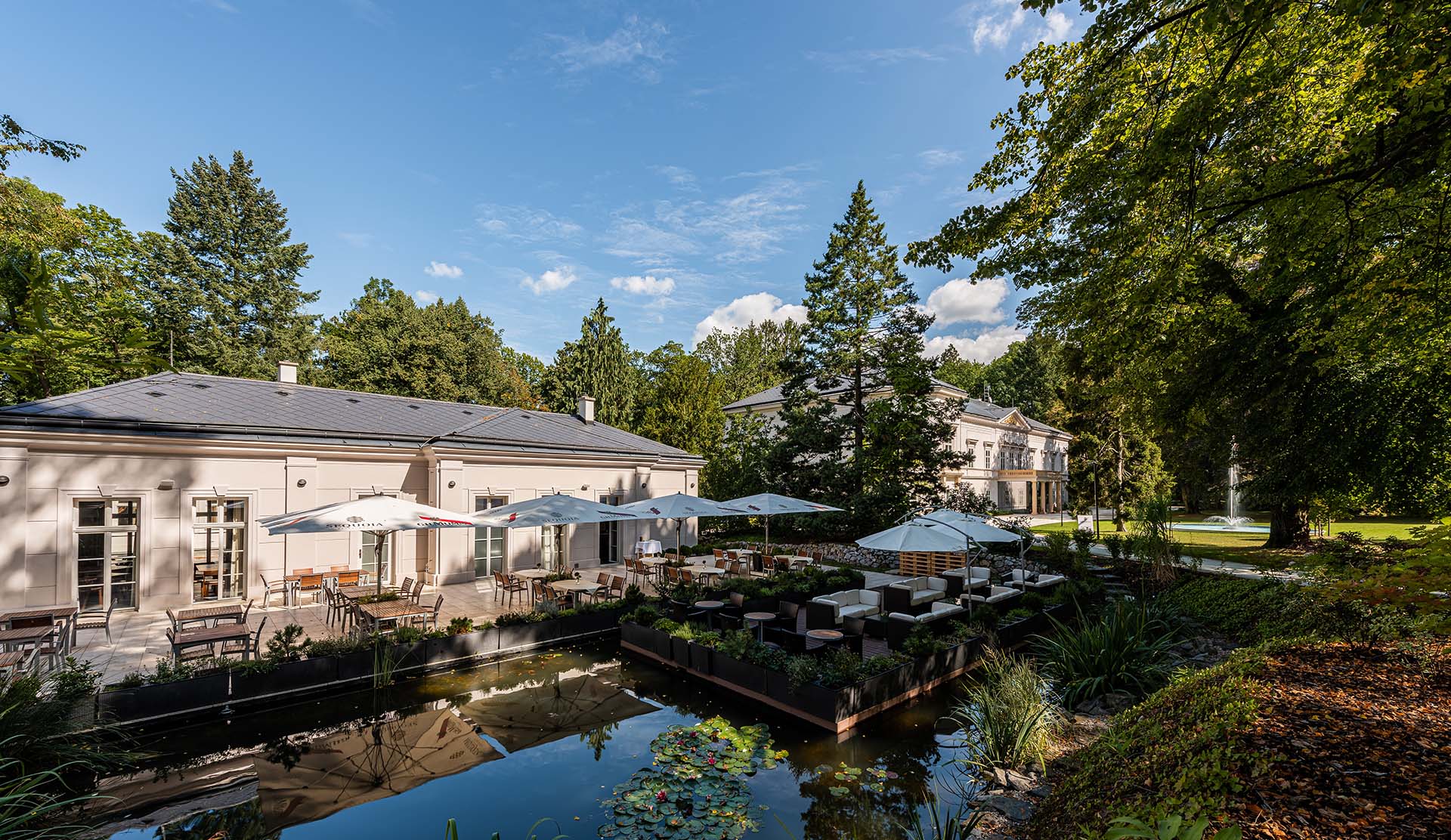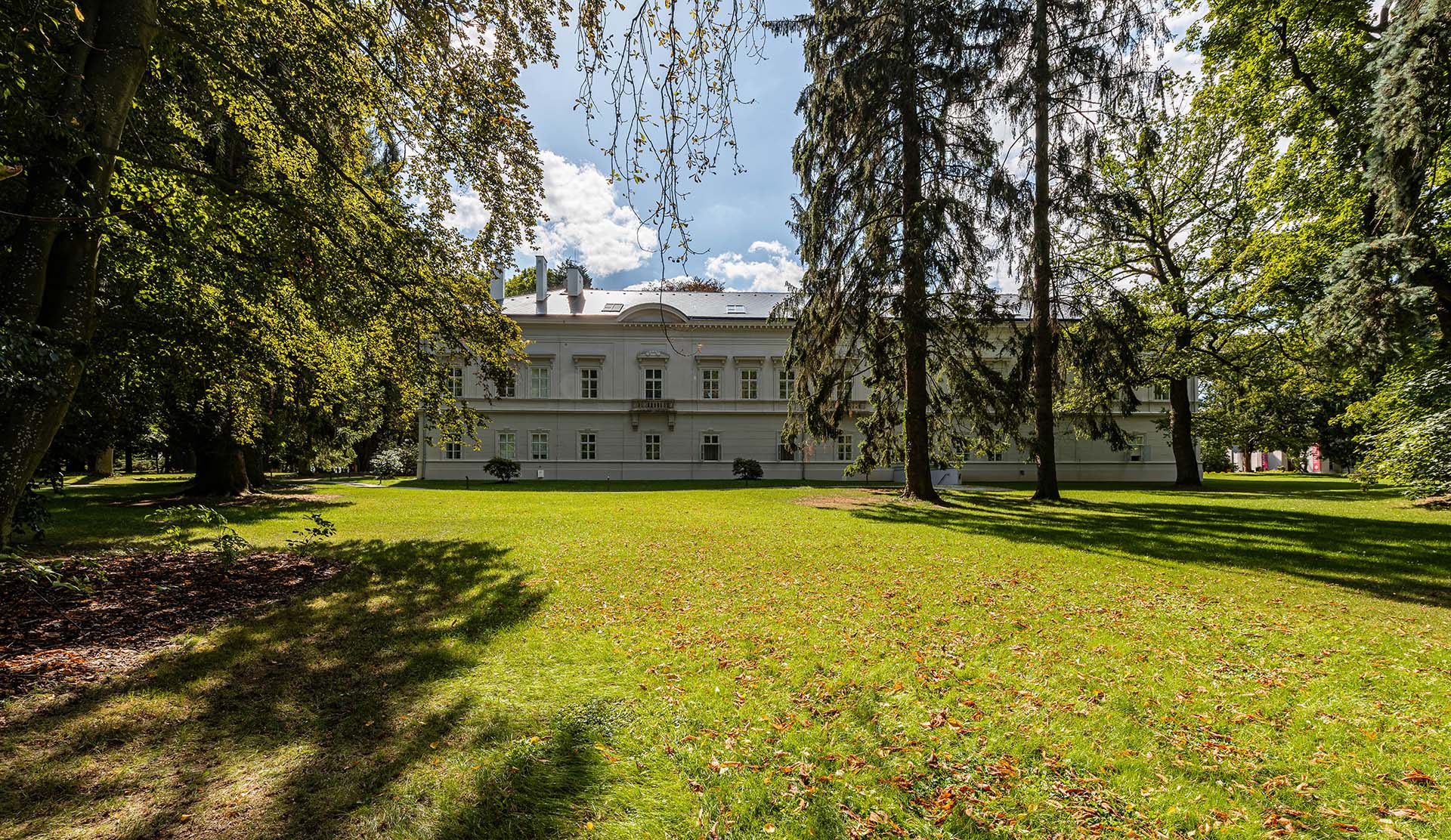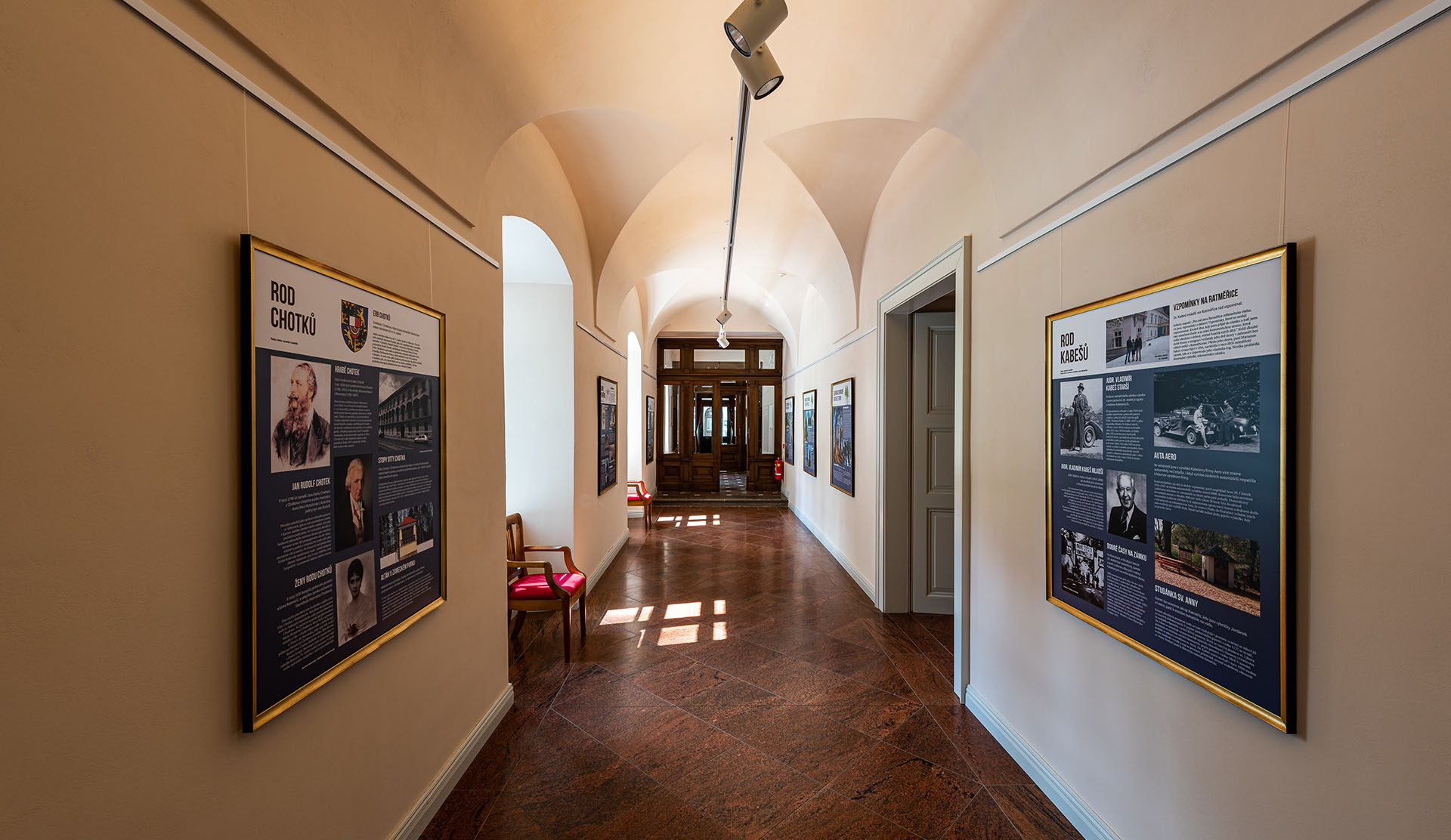 Ratměřice - Chateau
Chateau Ratměřice is located in the village of Ratměřice about 10 km east of Votice. The Classical chateau has been listed as a cultural monument since 1958. In 1702 Jan Antonín Lukáš Kořenský of Terešov bought the Jankov estate with Ratměřice from Rudolf of Talmberk. It was he who transferred the seat of the estate from Jankov to Ratměřice and sometime after 1702 built a new chateau in the Baroque style there.
In the years 1830–1838 the chateau, and gradually the whole Jankov-Ratměřice estate, was bought by the Countess Henrietta Chotková of Chotkov and Vojnín. In 1853 she transferred both the Central Bohemian estates to her sons Otta and Rudolf. Otta Ferdinand Chotek of Chotkov and Vojnín devoted himself mainly to the Ratměřice chateau and was the author of its Classical reconstruction and the founder of the adjacent English landscape garden. Otta Ferdinand Chotek died without descendants in Vienna in 1889 and his brother sold the indebted estate to Josef and Viktorie Černý in 1898.
During the land reform of 1926 the Ratměřice-Jankov estate was dissolved and one of its former parts was bought by JUDr. Vladimír Kabeš and his wife Milada. In the 1920s and 1930s the Ratměřice chateau and park with a deer reserve were in very good condition thanks to the care of the Kabeš family. During this period a tennis court was built in the park and a swimming pool with an island and a water-supply system was constructed in the deer reserve, where fallow deer were bred. The main entrance to the castle was also modified. JUDr. Vladimír Kabeš died in 1947 at the age of sixty-one, leaving an only son. After World War II JUDr. Vladimír Kabeš Jr. lost the chateau when it was nationalized and from that time onwards it was owned by the state and used as the seat of several institutions.
In the 1990s the Ratměřice chateau and park were returned to JUDr. Vladimír Kabeš Jr. Although the old-new owner lived in the USA he managed to expensively repair hundreds of meters of walls around the park as well as the gazebo in the southern part of the enclosure walls. Unfortunately, in 2009 he died in Washington at the age of 91. Since his death the chateau and park lacked systematic care and fell into disrepair. The current owner Ing. Tomáš Novák bought the chateau in 2010 and under his care the chateau and park underwent a demanding reconstruction. Today the chateau houses a luxuriously equipped hotel with restaurant and conference facilities. The chateau complex is a valuable example of a rural aristocratic residence, whose architectural concept has been preserved.
Ratměřice - Chateau
Adresa: Ratměřice 1, 257 03 Ratměřice
GSM:
Phone: +420 312 600 100
E-mail: recepce@zamek-ratmerice.cz
Website: www.zamek-ratmerice.cz