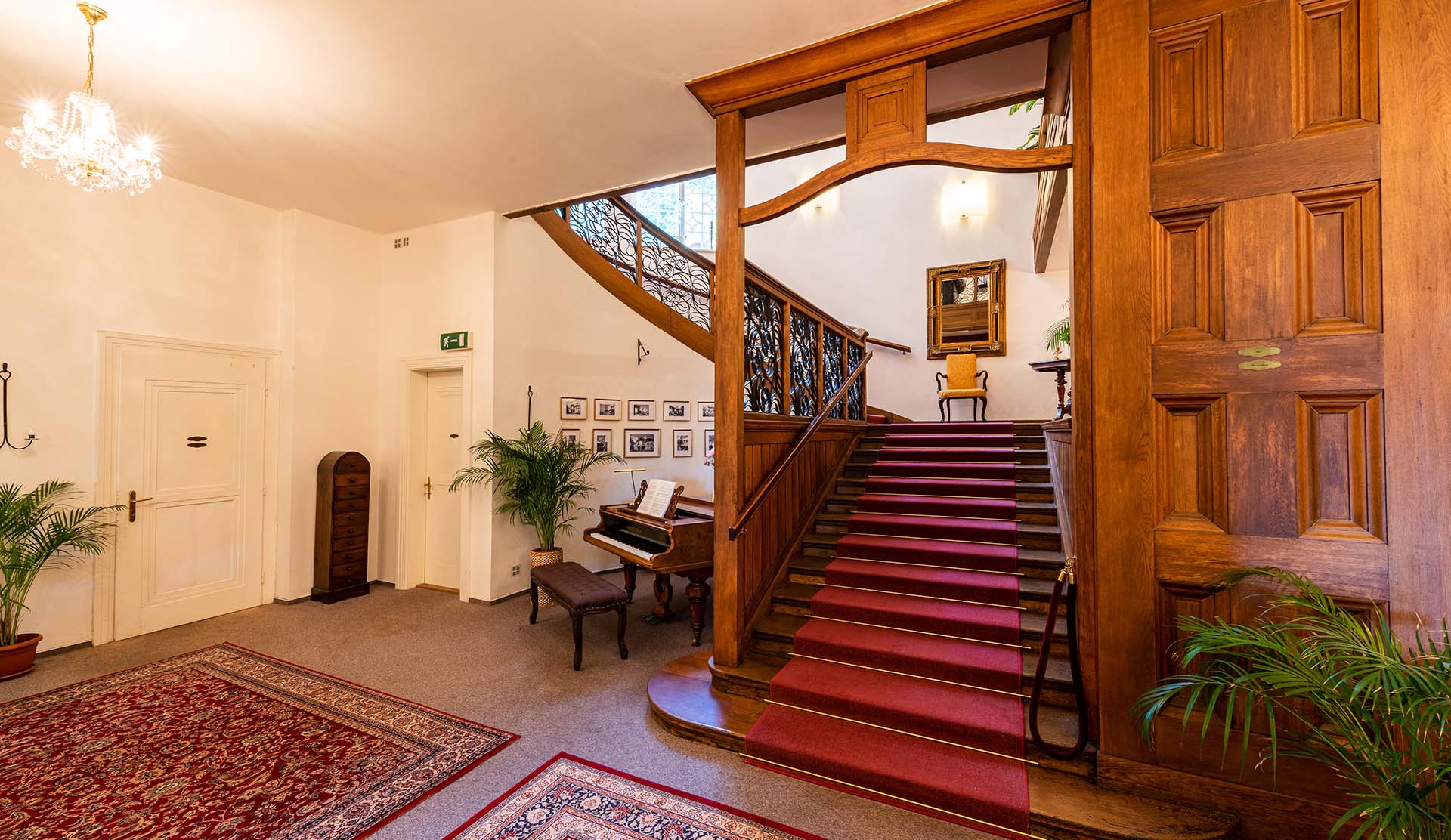 Kněžice - Chateau
The area of upper Pootaví in the Sušice region near the Kepelský brook has been inhabited due to gold panning since the turn of the 12th and 13th centuries. In addition to majestic Velhartice, Kněžice, Petrovice and Vojetice were also established and were later incorporated into the Velhartice estate.
Kněžice became a nobleman's seat in 1589, when the owner of the Velhartice estate Jan Jindřich Plánský of Žeberk transformed the Kněžice rectory into a manorial farm and had a manor house built at the northern edge of Petrovice. The rapid change of owners - Tluksové of Vrábí, Hartmani of Říčany, Fruveinové of Podolí, Malovcové of Malovice - ceased in the 18th century, when the older fortified manor house was modified in the Baroque style. In 1737 Count Trauttmansdorff sold the Kněžice estate to the nobleman Václav Hora of Ocelovice. In the 19th century the Kněžice estate was owned by the noble family of Hubáčkové of Kotnov. In 1906 the Kněžice chateau was remodelled by the Hentschel-Heinegg family according to the project of a prominent architect, professor at the Vienna Academy and a native of Krnov, Leopold Bauer. In 1955 after World War II a retirement home was housed in the chateau.
The Honorary Consul of the Czech Republic Niels Brøchner lived in Knezice from year 2003. The current owners are Ing. Kateřina Šostok and Ing. Jiří Šostok, who organize classical music concerts, exhibitions, lectures and fairs in the chateau.