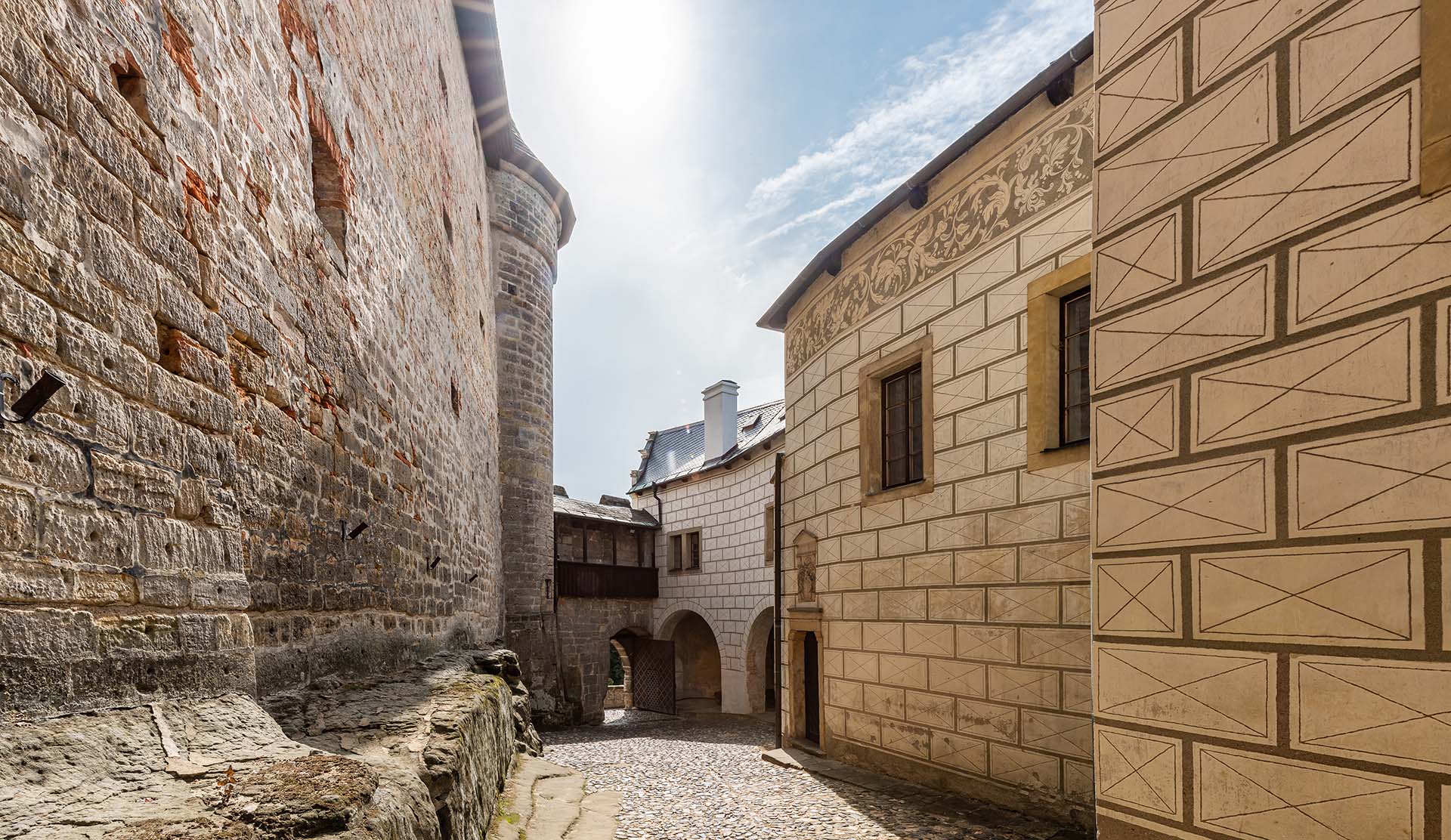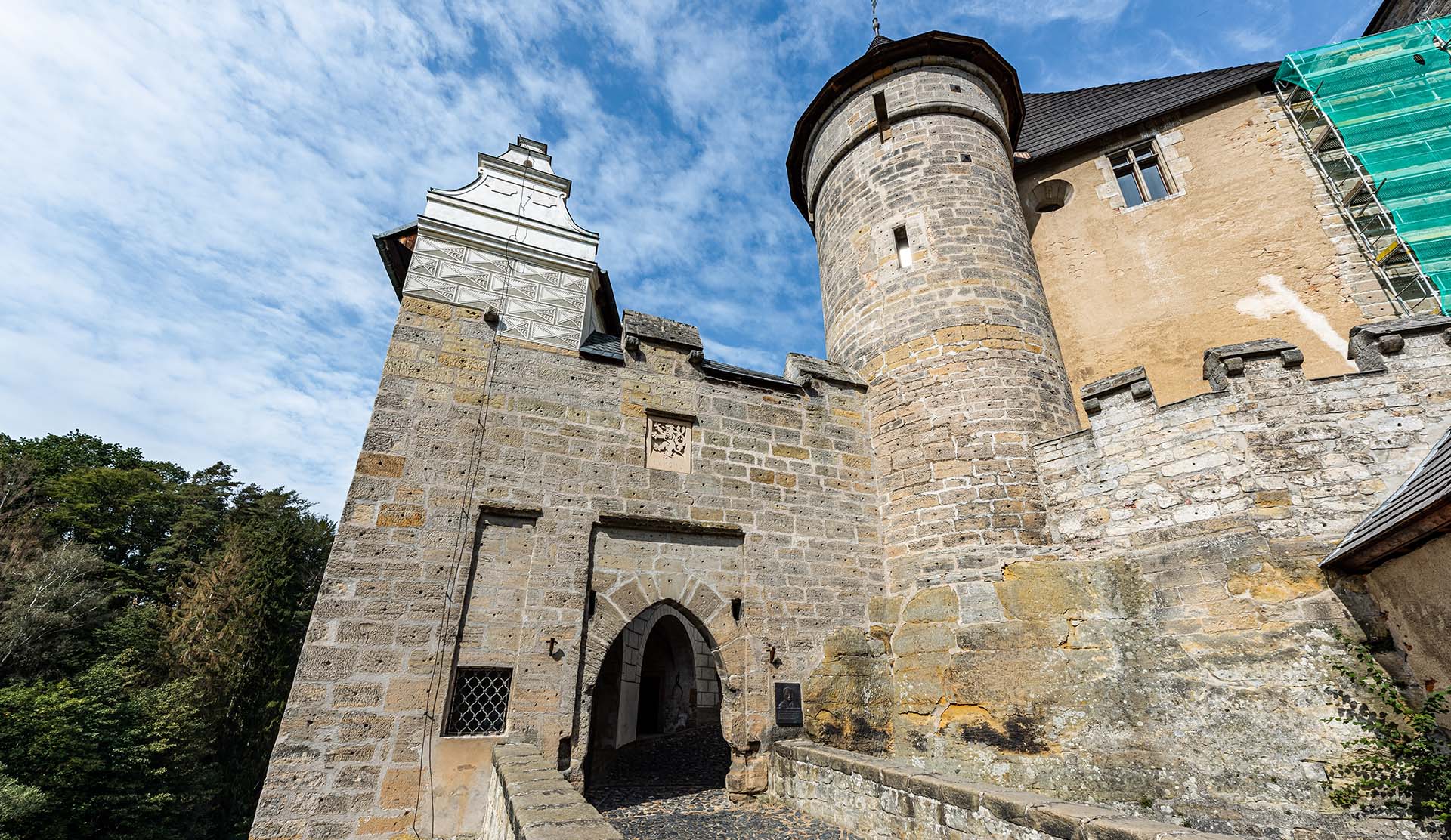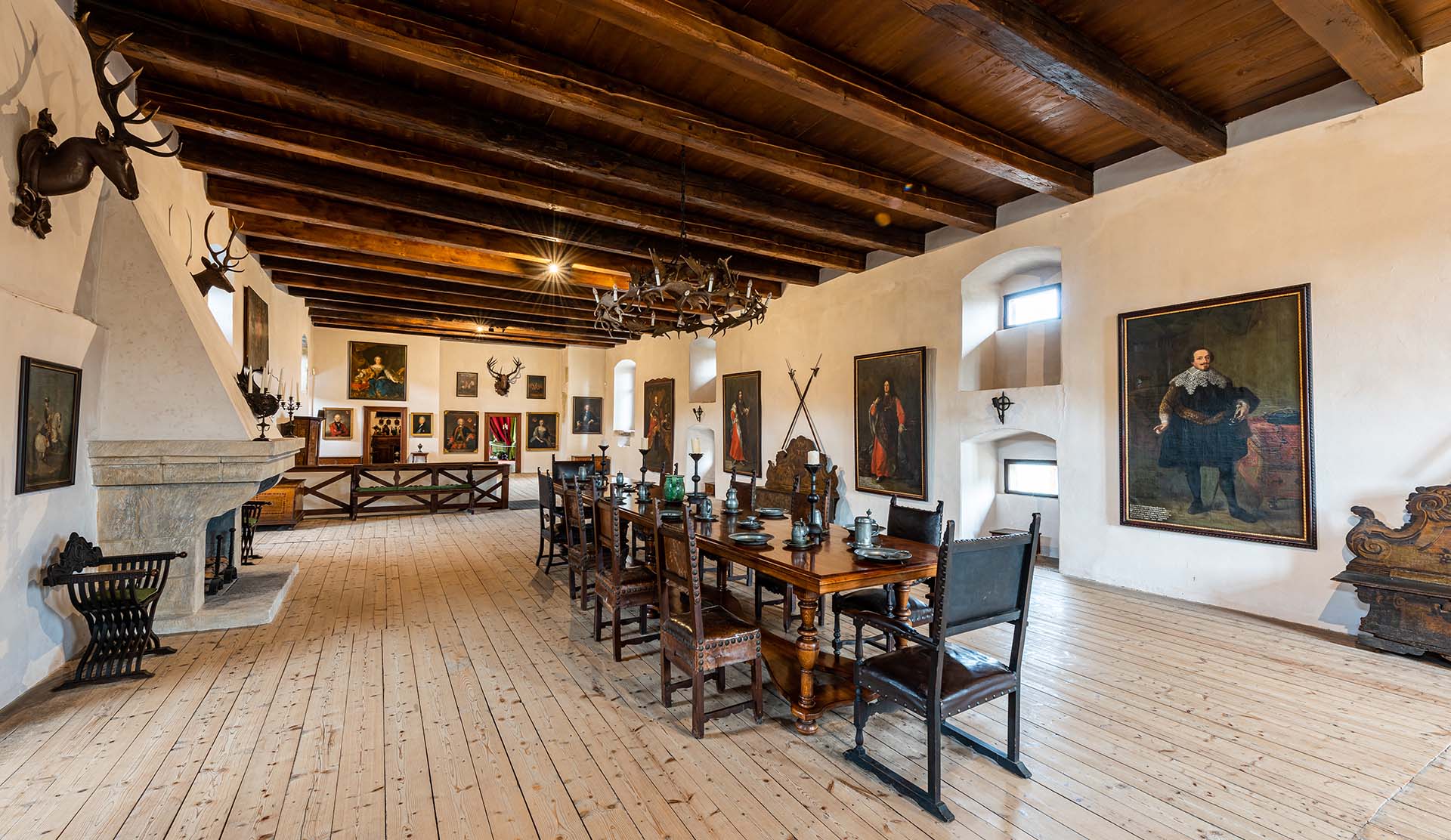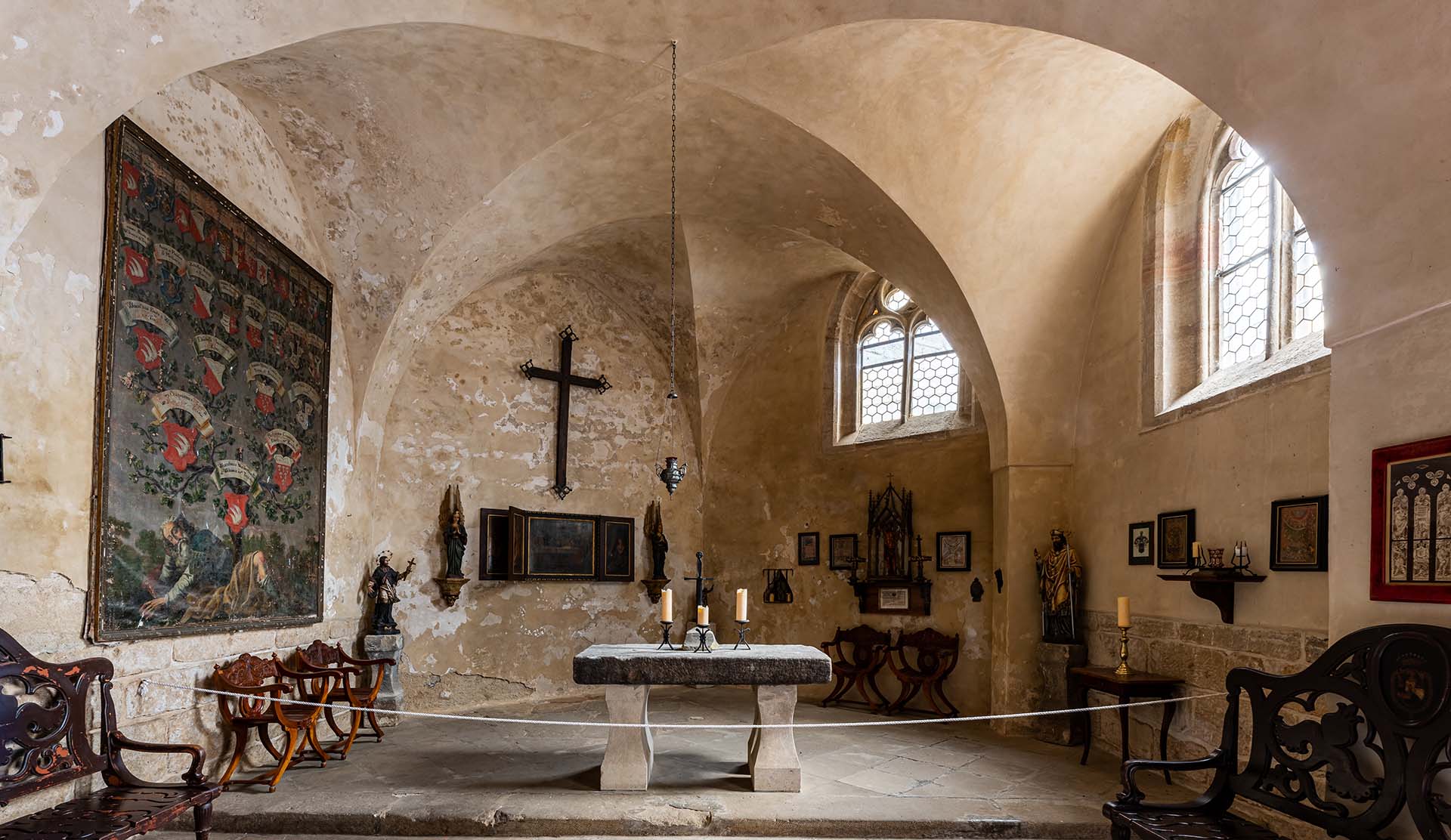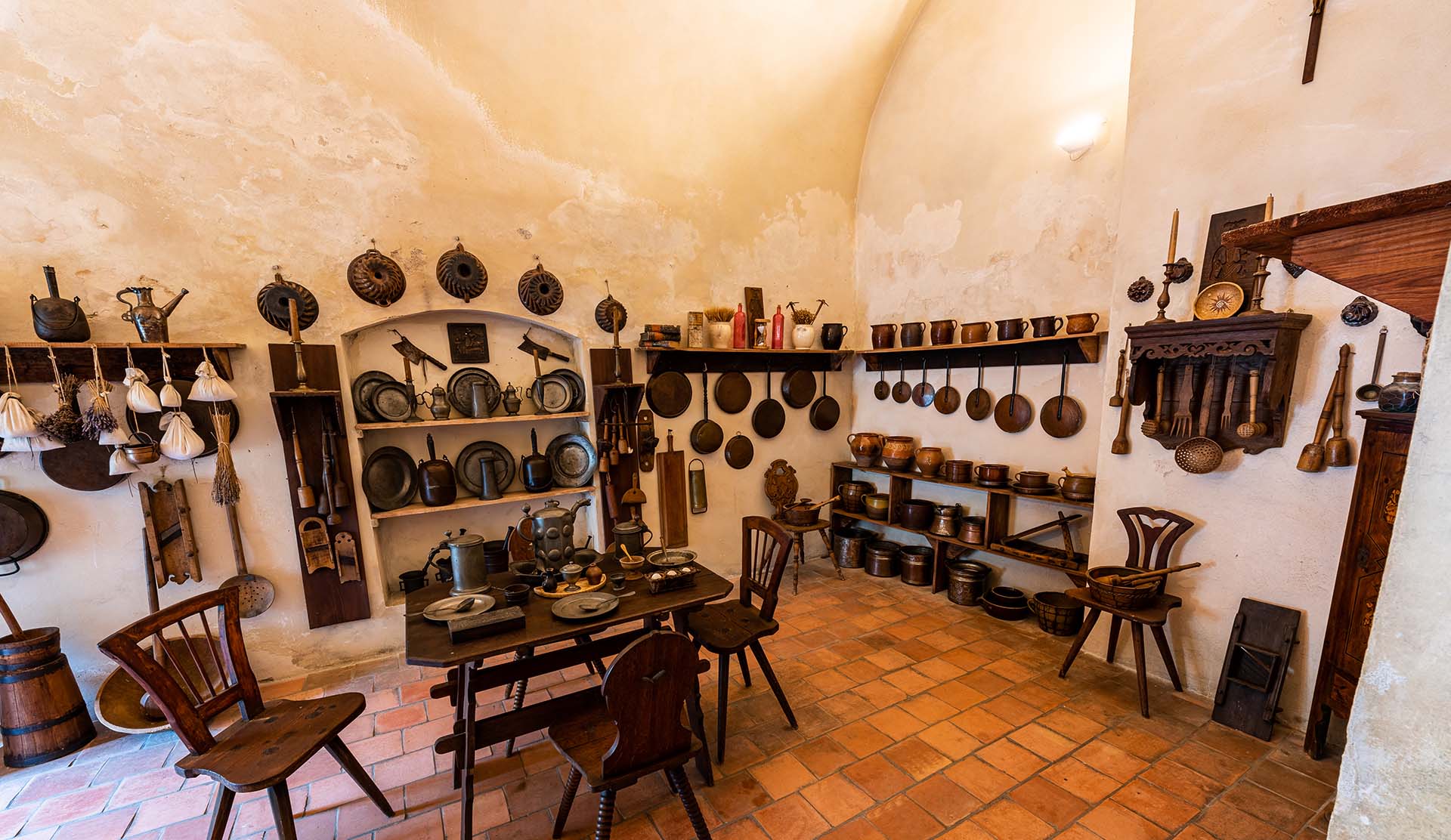 Kost - Castle
The Gothic Castle Kost is located in Český ráj, just a few dozen meters from the border between the Středočeský and Hradec Králové regions. This is one of this country's best-preserved high Gothic castles, which has been listed as a cultural monument of the Czech Republic since 1964.
The castle was founded and built before 1349 by Beneš the younger of Vartemberk, who at that time lived in the fortified manor house in Sobotka. The construction was completed by his sons Petr and Markvart of Vartemberk. At the end of the 14th century they built the Virgin Mary chapel in the fourth courtyard, later consecrating it to St. Anne. Škuňka, the granddaughter of Petr of Vartemberk, married Mikuláš Zajíc of Házmburk in 1414 and their descendants remained here practically throughout the 15th century. The last owner of the Kost castle from the Zajíc family was Mikuláš's grandson, also called Mikuláš Zajíc, a minor, to whom Zdeněk Lev of Rožmitál was appointed guardian. In order to repay the debts of the Zajíc family he sold the Kost estate to the High Chancellor of the Kingdom of Bohemia, Jan of Šelmberk, in 1497. Other owners of the castle were: the lords of Biberštejn (1524–1551) and after them the lords, and from 1624, the princes Lobkovic (1551–1637). In the 17th century the castle was owned for a short time (between 1632 and 1634) by Duke Albrecht von Wallenstein. The castle then reverted back to the Lobkovic family, from whom Kost was bought by the Černín of Chudenice family (1637–1738), followed by Václav Kazimír Netolický of Eisenberk (from 1738) and the related family of the counts Vratislav Netolický (for a short period until 1769).
The estate eventually passed through the female line to the Italian family Flaminio dal Borgo-Netolický. The last owner of the castle was Anna Marie dal Borgo Netolická, from whom the castle was confiscated in 1948. During the Communist regime the castle was transformed into a museum and the premises of the former granary in the palace buildings were converted into exhibition halls of medieval art. In the years 1945–1950 Kost Castle was run by the Ministry of Education and then it became a state castle.
In 1992 the property was returned in the restitutions, not to Anna Maria, but to her eldest son, Giovanni Kinský dal Borgo, since he was a Czech citizen. The later donated half of this property to his brother, Pio and they are the owners of the castle today. The castle is open to the public from April to October and offers visitors a total of four tour circuits.
Kost - Castle
Adress: Podkost 1, 507 43 Sobotka
GSM: +420 721 756 041
Phone:
E-mail: kost@kinsky-dal-borgo.cz
Website: www.kinskycastles.cz