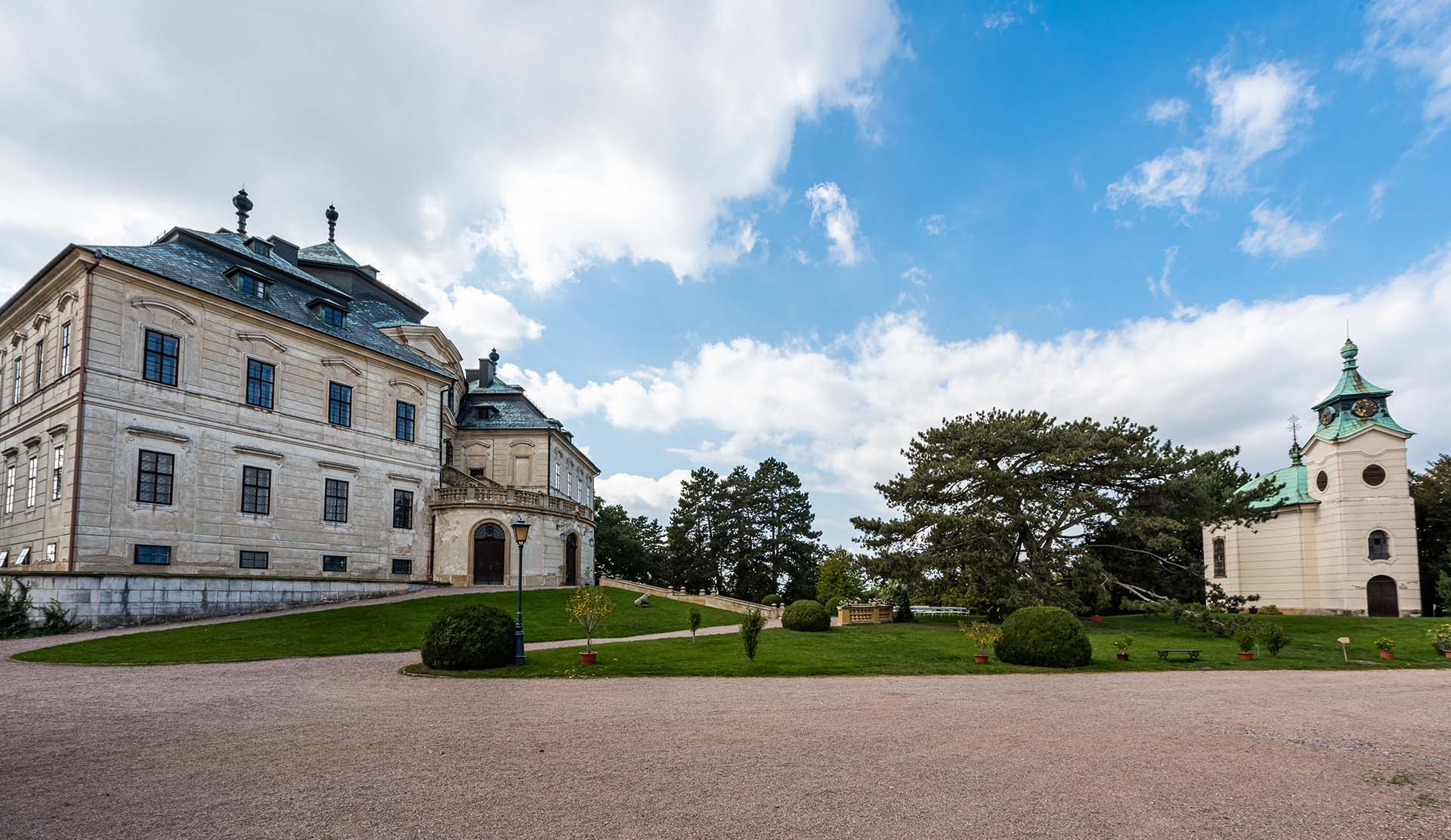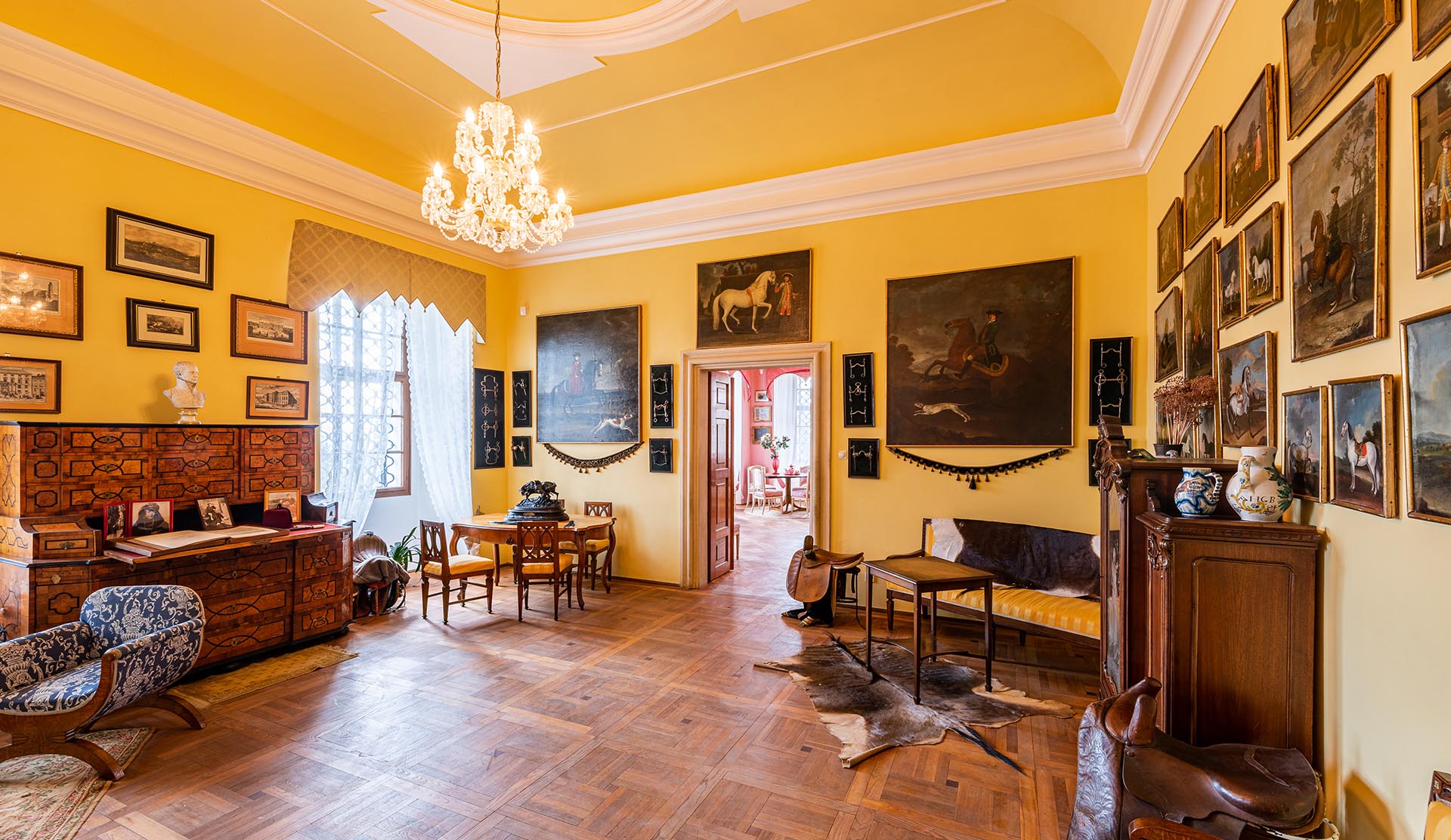 Karlova Koruna - Chateau
Karlova Koruna in Chlumec nad Cidlinou is considered one of the high points of Baroque architecture in Bohemia. The chateau is a significant feature of the local landscape and has been listed as a cultural monument of the Czech Republic since 1964. The first aristocratic residence in Chlumec nad Cidlinou was a fortified manor house, mentioned in 1424.
At the beginning of the 17th century the manor house, together with the whole estate, became the property of the Kinský family. When Count František Ferdinand Kinský (1668–1747) inherited the estate, he decided to build a representative hunting lodge. The construction of the new chateau – undertaken by two outstanding artists of his time, architect Jan Blažej Santini-Aichel and builder František Maxmilián Kaňka - took place in 1721–1723. The chateau got its name partly from Emperor Charles VI, who visited the luxurious new building in 1723, shortly after he was crowned in Prague. The second part of the name is based on the floor plan chosen by the builders. The building itself is reminiscent of the shape of a royal crown. The construction of the new chateau was primarily an expression of the social and economic status of the Kinský family and from the beginning its purpose was, above all, to represent its owners.
Later, when Josef Leopold (1764–1831) took over the estate, the chateau became a cultural centre: theatre was performed, music was played and at the end of the 18th century the Kinský family had their own band here. At the end of 19th century the chateau was modified according to the design of architect Ludvík Jan Lábler. In 1927–1928, under Zdeněk Radslav Kinský, the exterior of the chateau was re-designed in a late Revival style.
During World War II the chateau was occupied by the Germans and in December 1943, during the careless thawing of the water pipes, a large fire occurred, which damaged the chateau very badly. After 1948 the chateau was owned by the Czechoslovak state and underwent an expensive reconstruction according to the designs of architects J. Bušek and V. Kvasnička, which was completed in 1969. The chateau was then opened to the public and housed a permanent exhibition "The Baroque in Bohemia".
In 1992 the property was returned to the original owners - the Kinský family. The chateau exposition presents the history of the Kinský family and horse breeding in Chlumec. The family estate is currently owned by Giovanni and Pio Kinský dal Borgo.
Karlova Koruna - Chateau
Adress: Pražská 1, 503 51 Chlumec Nad Cidlinou Královehradecký
GSM: +420 721 176 272
Phone:
E-mail: karlovakoruna@kinsky-dal-borgo.cz
Website: www.kinskycastles.cz