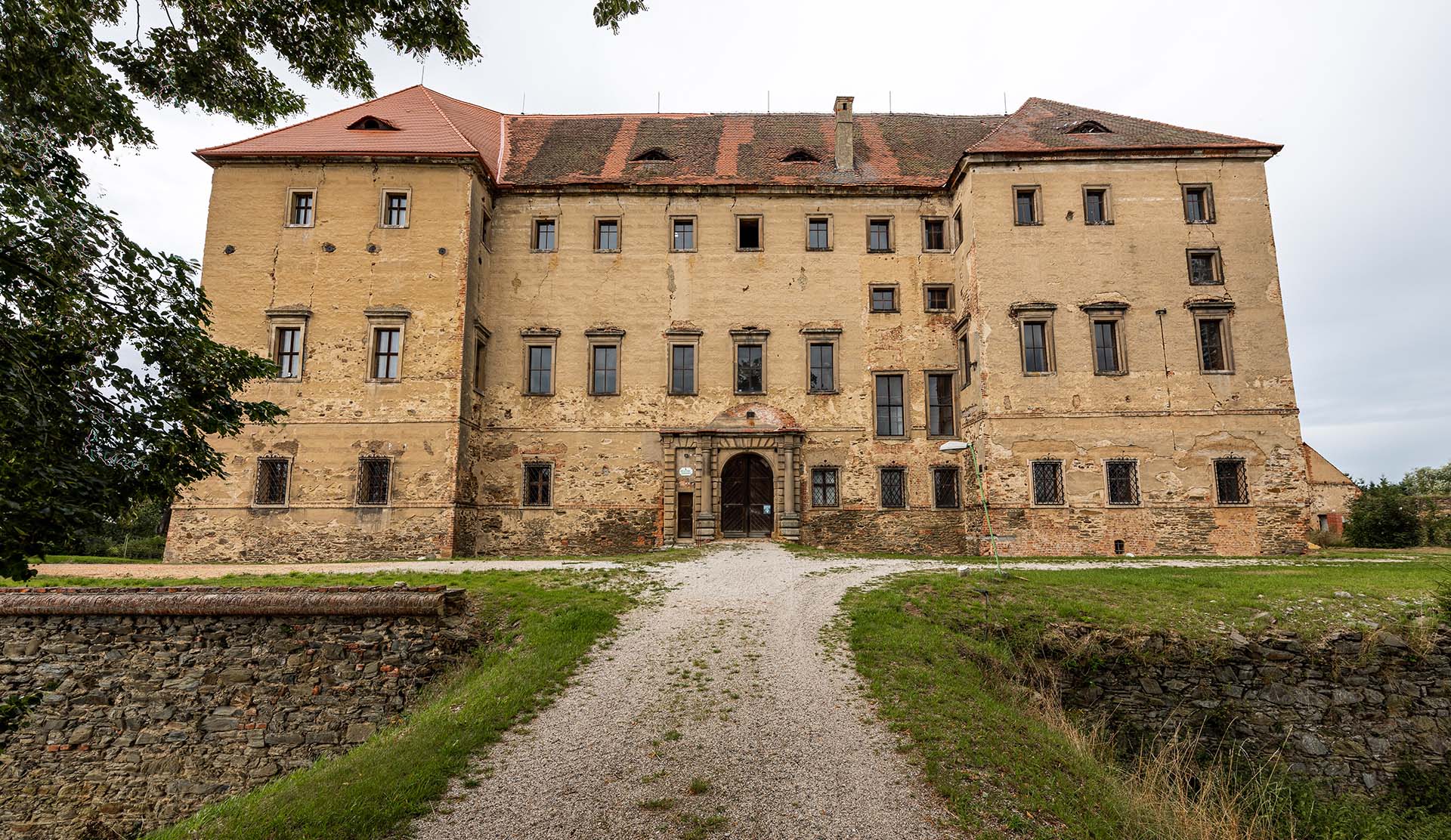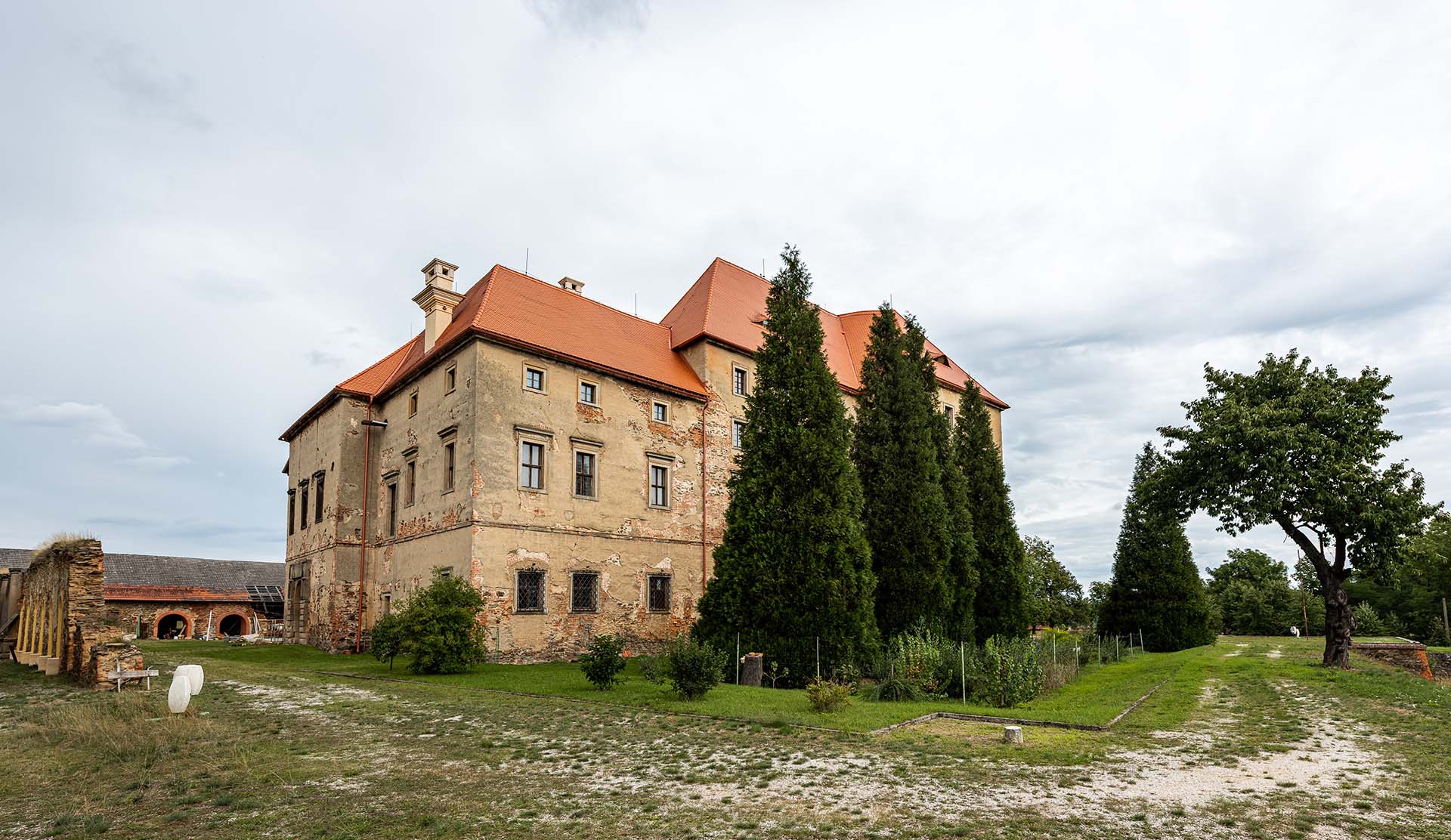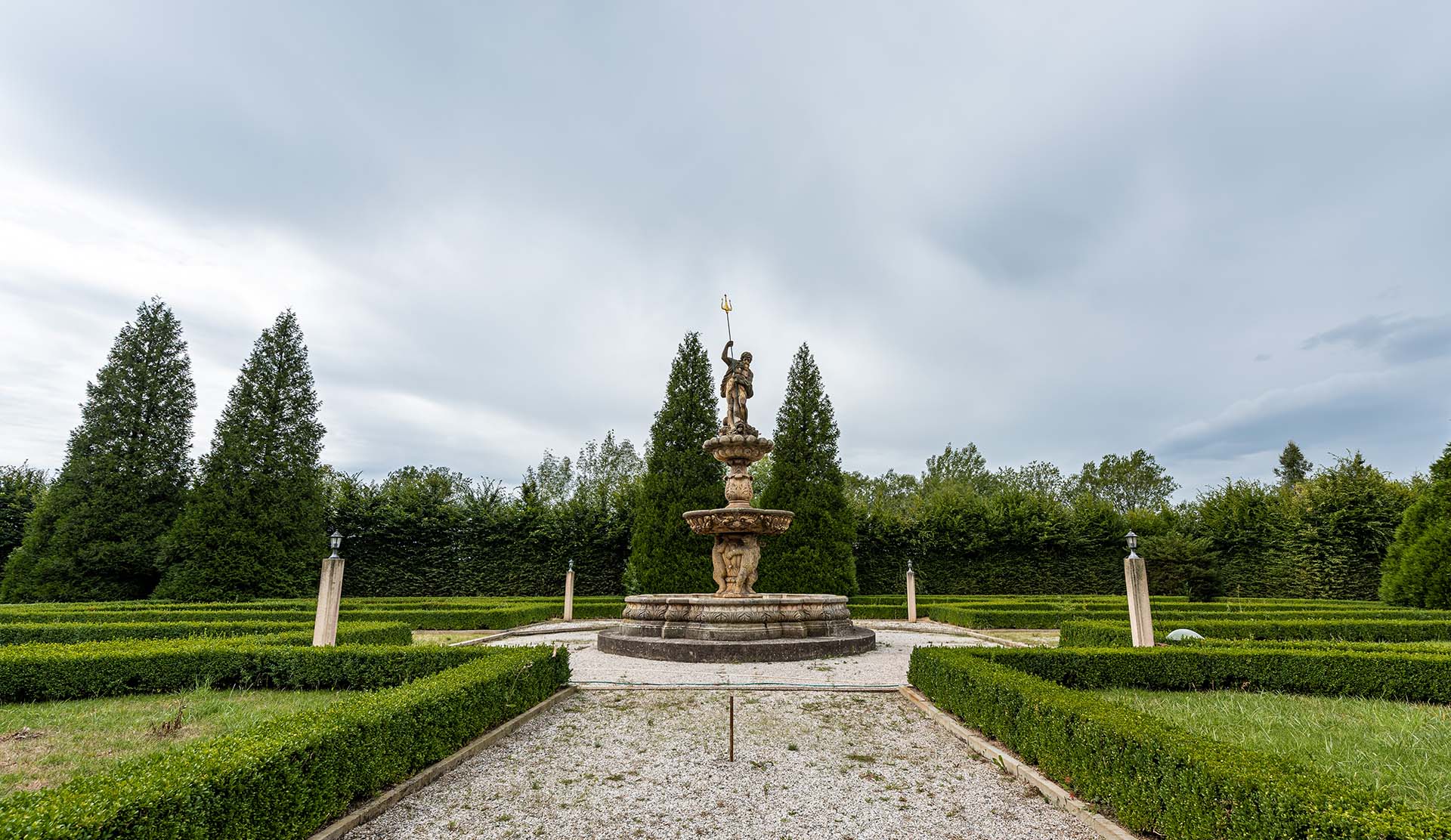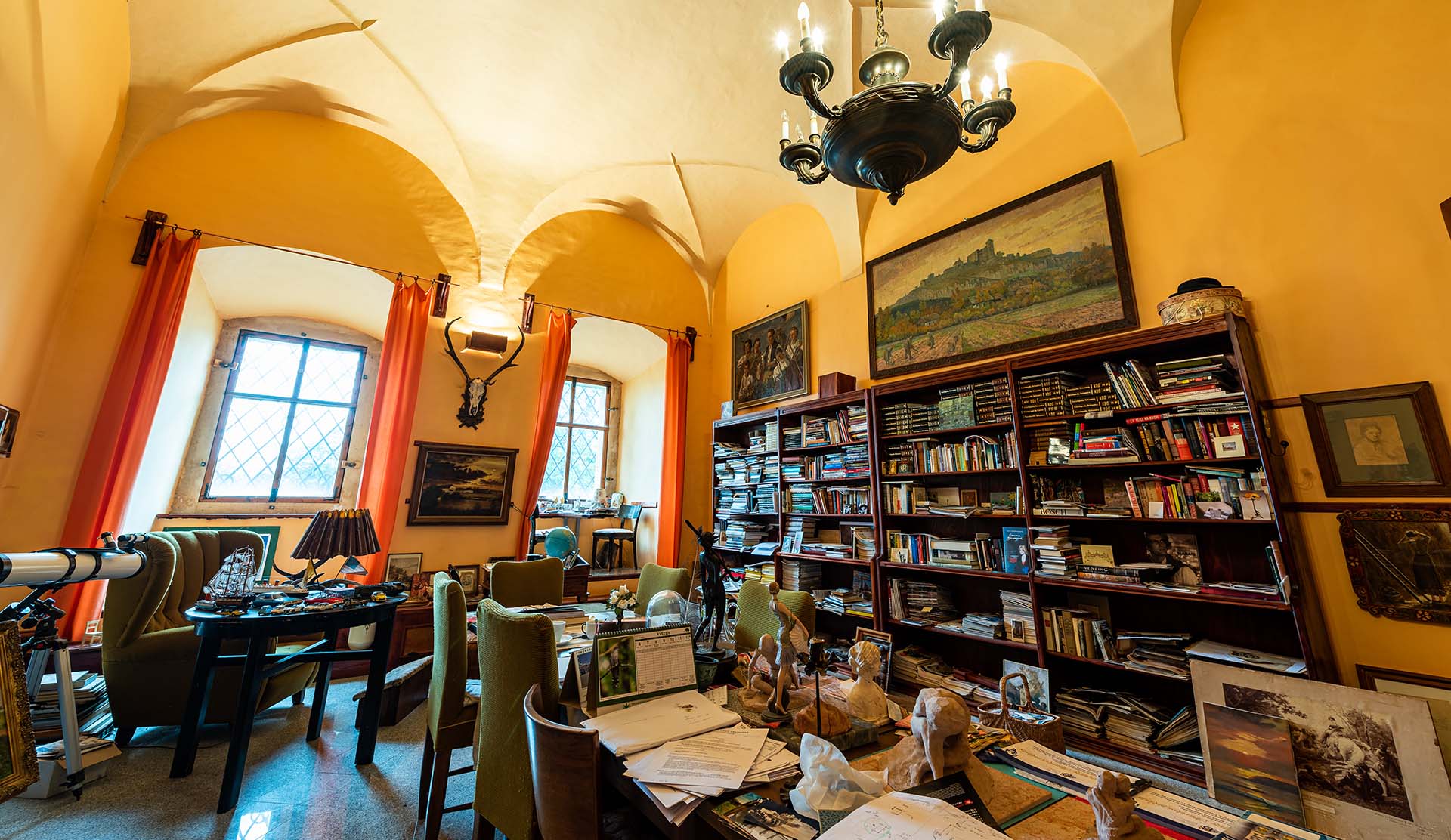 Kaceřov - Chateau
The Kaceřov chateau can be found in the village of the same name, about 11 km southeast of Plasy. It is one of this country's first and at the same time most interesting Renaissance chateaus. The countryside around Kaceřov belonged to the Plasy monastery from the 12th century and the original fortified manor house in Kaceřov was probably built between 1370 and 1376.
During the Hussite wars the Plasy monastery lost almost all its property, because the Emperor Sigismund of Luxembourg pledged it to his supporters. In 1420 he gave Kaceřov and the Kralovice area to Bedřich and Jan of Kolovraty. In 1460 Kaceřov was acquired by Jindřich of Kolovraty, and it was probably under his ownership that the fortified manor house, ravaged by the Hussite wars, was repaired and a chapel was built in it. The last Kolovrat in Kaceřov was the Royal Chancellor Albrecht of Kolovraty.
After his death in 1513, Jan, the abbot of Plasy, demanded the return of the pledged property. However, five years later, he was forced to pledge Kaceřov for financial reasons to Albrecht of Gutštejn. The secretary of Emperor Ferdinand, Florián Gryspek of Gryspek, was also interested in Kaceřov and eventually achieved that Kaceřov was pledged to him for four generations in 1539.
In 1540 Florián Gryspek decided to build a new Renaissance chateau, which took two decades to build. After the Battle of the White Mountain the chateau was confiscated from the Gryspeks and returned to the hands of the Cistercian monastery in Plasy, which owned it until 1785, when it was abolished. After the abolition of the monastery the chateau was passed on to the Religious Fund, from which Prince Klement Lothar Václav Metternich-Winneburg bought it together with the Plasy estate in 1826. However, he did not look after the chateau, which was used primarily as a granary, very well.
In the 1920s the chateau and the farm were bought by the grandfather of the current owner, Mr. Spěváček. After 1948, however, the chateau was confiscated. The chateau's devastation was complete when it was handed over to the local Collective farm. In the 1960s the National Monument Institute took over the administration of the chateau. In the 1990s the chateau was returned to the descendant of the original owner, Ing. Jiří Štrunc, who is gradually reconstructing the chateau together with his wife Pavla. The chateau is open to the public several times a year or by prior arrangement with the owner, and also for study and research purposes.
Kaceřov - Chateau
Adress: Kaceřov 1, 331 51 Kaznějov
GSM:
Phone:
E-mail:
Website: