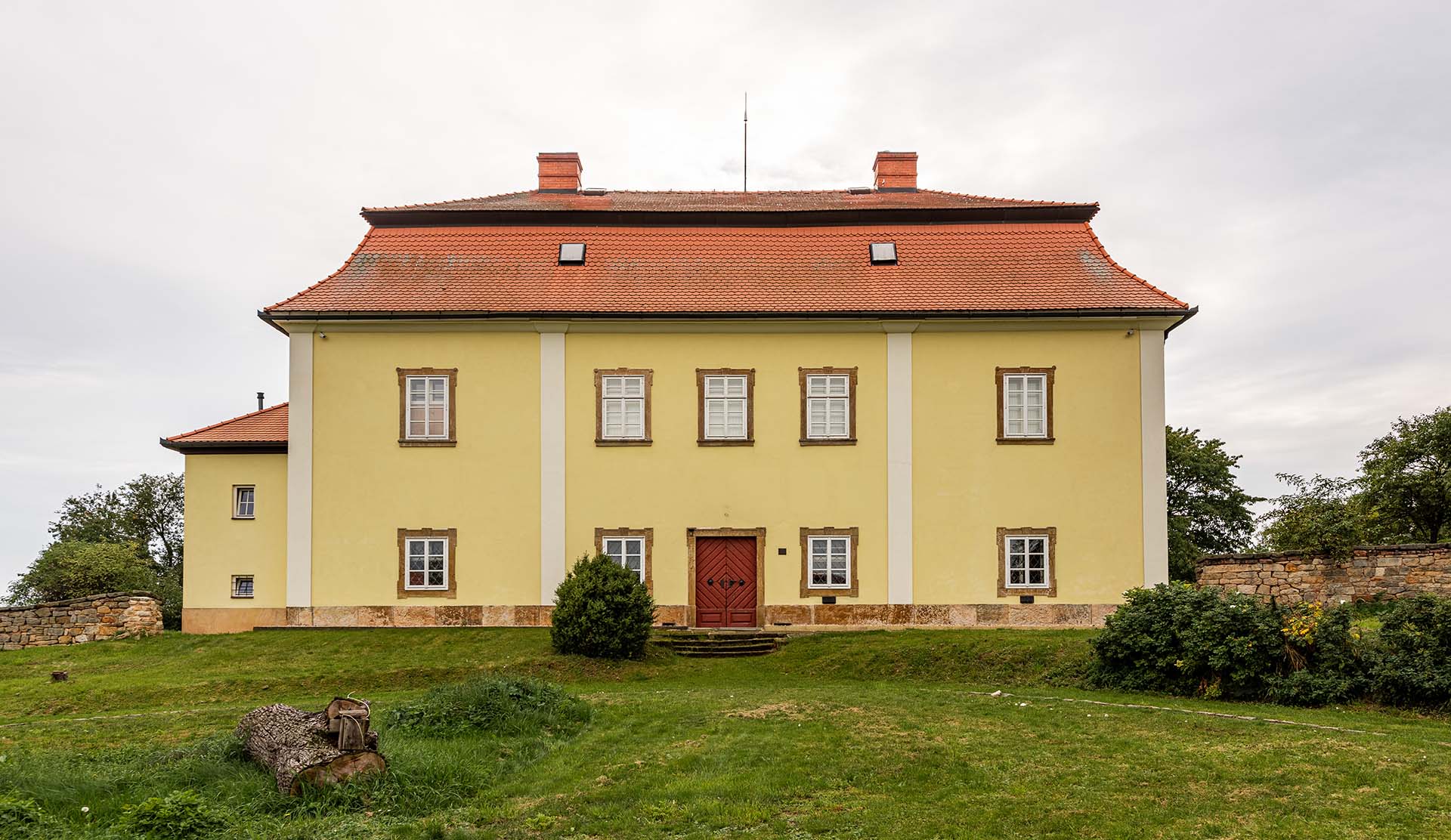 Rectory Hněvčeves
In the village Hněvčeves, which lies approximately 17 km northwest of Hradec Králové, stands the valuable, late Baroque building of the former rectory. Its history dates back to 1767 and it has been listed as a cultural monument since 1994.
The Baroque rectory was built in 1767 by the owner of the Cerekvice estate, Filip Jiří Brown. The Browns owned the Cerekvice estate with the village of Hněvčeves until 1816. After the death of Filip Jiří Brown and his wife, the property passed to her nephew, Count Vincenc von Sztaray. Count Vincenc von Sztaray sold the property in 1822 to Count Jan Kolowrat - Krakovský, who, however, ten years later sold it to Franz Xaver Girtler, Knight Kleeborn.
Many clergymen lived in the rectory, which has undergone several reconstructions in its past. The Catholic priest Josef Antonín Janiš (1749–1821), one of the most important beekeepers of his time, was one of them. He was a pioneer of the extension beekeeping in this country and the author of several treatises on beekeeping.
In 2009 this historic Baroque building was saved thanks to a complete renovation. Representatives of both the construction company Metrostav, and the investor, the civic association "HK 777 years", received for the rectory reconstruction an honorable mention as the "Construction of the Hradec Králové Region 2010".
The owner of the building is Mr. Ivan Tejkl, but it is run by the association "Hradec Králové 777 years". Today, the Hněvčeves rectory offers an unconventional experience in the form of accommodation, but also offers good conditions for seminars, training courses, lectures and other events of a similar nature. It is also possible to organize celebrations of important anniversaries here.
The rectory is equipped with period furniture - you can see original specimens from the late days of the Baroque era, as well as from the epochs of Classicism, Empire and Biedermeier.
Rectory Hněvčeves
Adress: 503 15 Nechanice
GSM: +420 602 240 909
Phone:
E-mail: tejkl@mcom.cz
Website: www.fara-hnevceves.cz