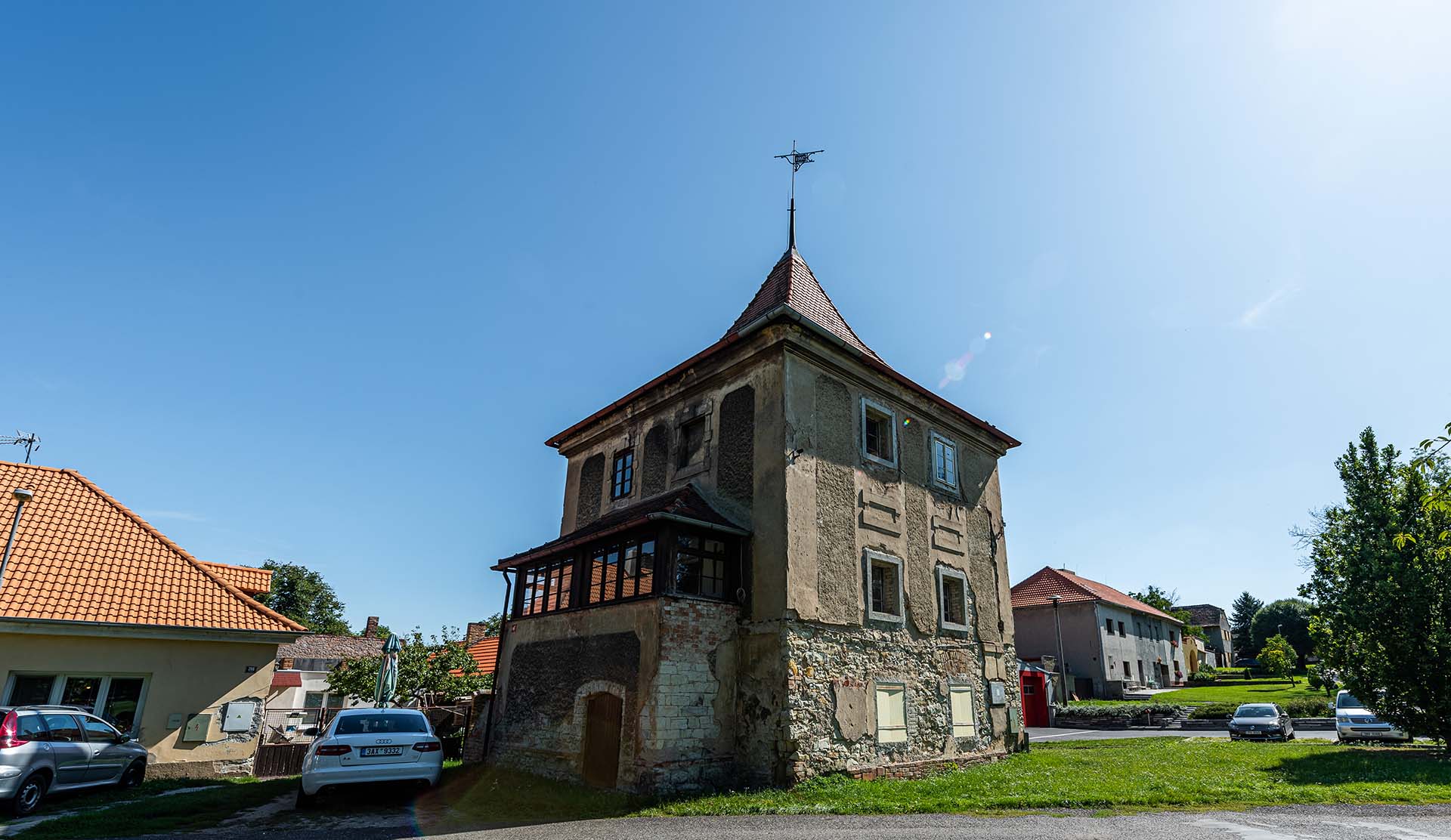 Cítoliby - Water Tower
The village of Cítoliby is situated in close proximity to the southern edge of Louny. Around the middle of the 16th century a fortified manor house, which was later rebuilt into a Baroque chateau, was built in the village. During one of the modifications of the adjacent chateau park, when a large water reservoir was constructed there, a Baroque water tower was built, probably after 1717, supplying the chateau with water.
The first direct mention of the water tower dates back to 1727 and it was first depicted on a veduta from 1812. The waterworks ceased functioning definitively in the 1920s, when an orphanage was established there. The premises of the building served, for instance, as a clubhouse. The former waterworks is a three-storey tower on a square floor plan which tapers upward. On the northern side the entrance extension reaches up to the height of the 1st floor, the east wall is windowless, the south and west walls are biaxial. The building is built of brick and the tented roof is covered with beaver tail tiles.
Traces of the water wheel that powered the pump transporting water to tanks on the upper floor have been preserved on the ground floor of the building. Despite the fact that due to several reconstructions and changes of function none of the technological equipment has been preserved, the building is a valuable late Baroque monument. The water tower stands as a solitary building on the edge of the former chateau park, today Tyršovo náměstí, surrounded by Baroque statues.
It has been listed as a cultural monument since 1958. Today it is privately owned and the current owners Marie and Miloš Kánský are restoring the interiors.
Cítoliby - Water Tower
Adress: Tyršovo nám. 46, 439 02 Cítoliby,
GSM:
Phone:
E-mail:
Website: