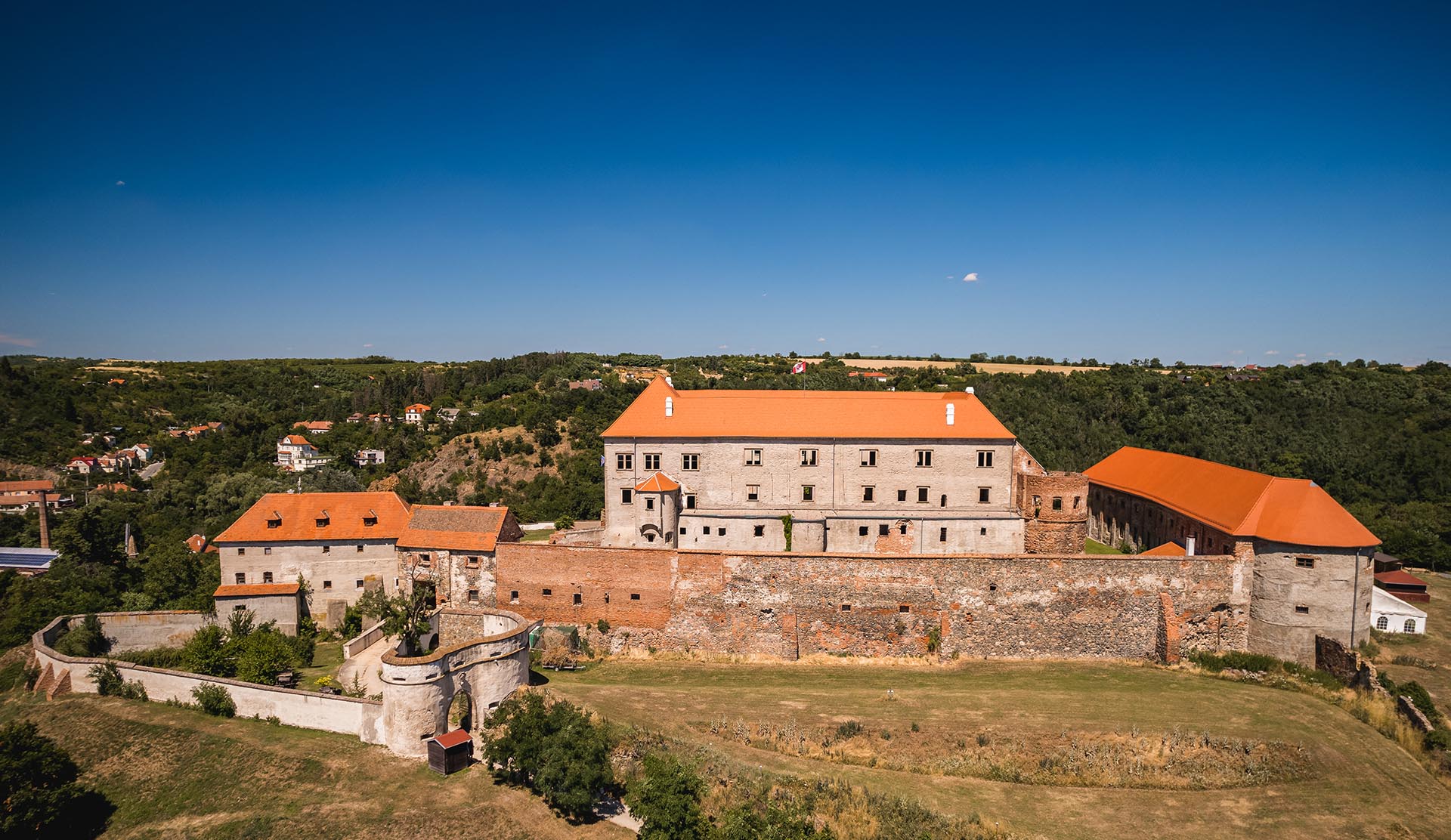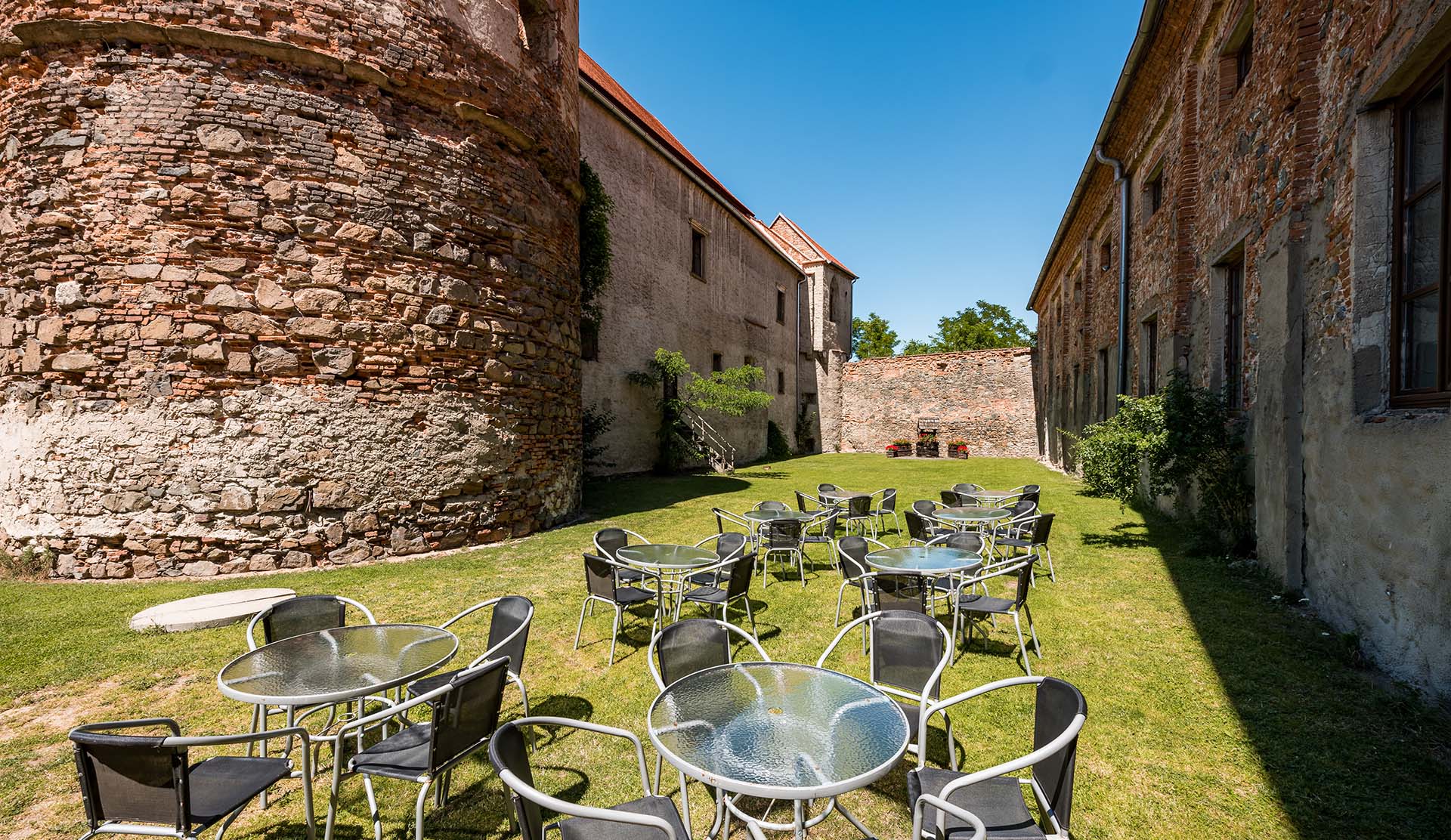 Dolní Kounice - Castle and Chateau
The Premonstratensian monastery Rosa Coeli had the Dolní Kounice castle rebuilt from the original fortress for its better protection before 1330. After the abolition of the monastery the castle was acquired by King Ferdinand I, who sold it in 1537 to the vice-chancellor of the Czech Kingdom, Jiří Žabka of Limberk.
Jiří Žabka had the Gothic castle rebuilt in the Renaissance style, though many of the original medieval features were preserved. In 1562 Zikmund Prakšický of Zástřizlí acquired a larger part of the indebted Dolní Kounice estate and in 1578 his sons sold it to Zdeněk Lev of Rožmitál and Blatná. Ten years later he sold the estate to Bernard Drnovský of Drnovice, under whose care further reconstructions were carried out.
The family Drnovští of Drnovice owned Dolní Kounice until 1622, when the chateau was confiscated and subsequently sold to Cardinal František Dietrichštejn. Under the Dietrichštejn family Dolní Kounice still at least served as the seat of the estate administration, but after 1862, when it was acquired by the Herbersteins through marriage, the chateau was only used for farming purposes and gradually fell into disrepair.
After the land reform in 1918 it was acquired by a non-aristocratic family. In 1945, during the liberation of Dolní Kounice, the chateau was damaged. In 1945 JUDr. Václav Edl became the new owner. However, relatively soon the chateau was nationalized and the building was managed by the state farm. Later it served as an apprenticeship centre and boarding school.
In 1992 the chateau was restituted by the Edl family and was soon sold to Dr. Ing. František Zoubek's private company (company L.V.P.), in whose possession it still remains. In 2006 the current owner started with an extensive reconstruction and a gradual opening of the chateau to the public.
Although the whole complex fell into disrepair during the 20th century and some valuable elements have been damaged, the castle and chateau in Dolní Kounice is today one of the most valuable Gothic-Renaissance monuments in Moravia, gradually renewed and full of life.
Dolní Kounice - Castle and Chateau
Adress: Zámecká 1a, 664 64 Dolní Kounice
GSM: +420 602 765 625
GSM: +420 602 736 953
E-mail: zamekkounice@seznam.cz or hradinfo@email.cz
Website: www.hradkounice.cz or www.hradnispolek.cz