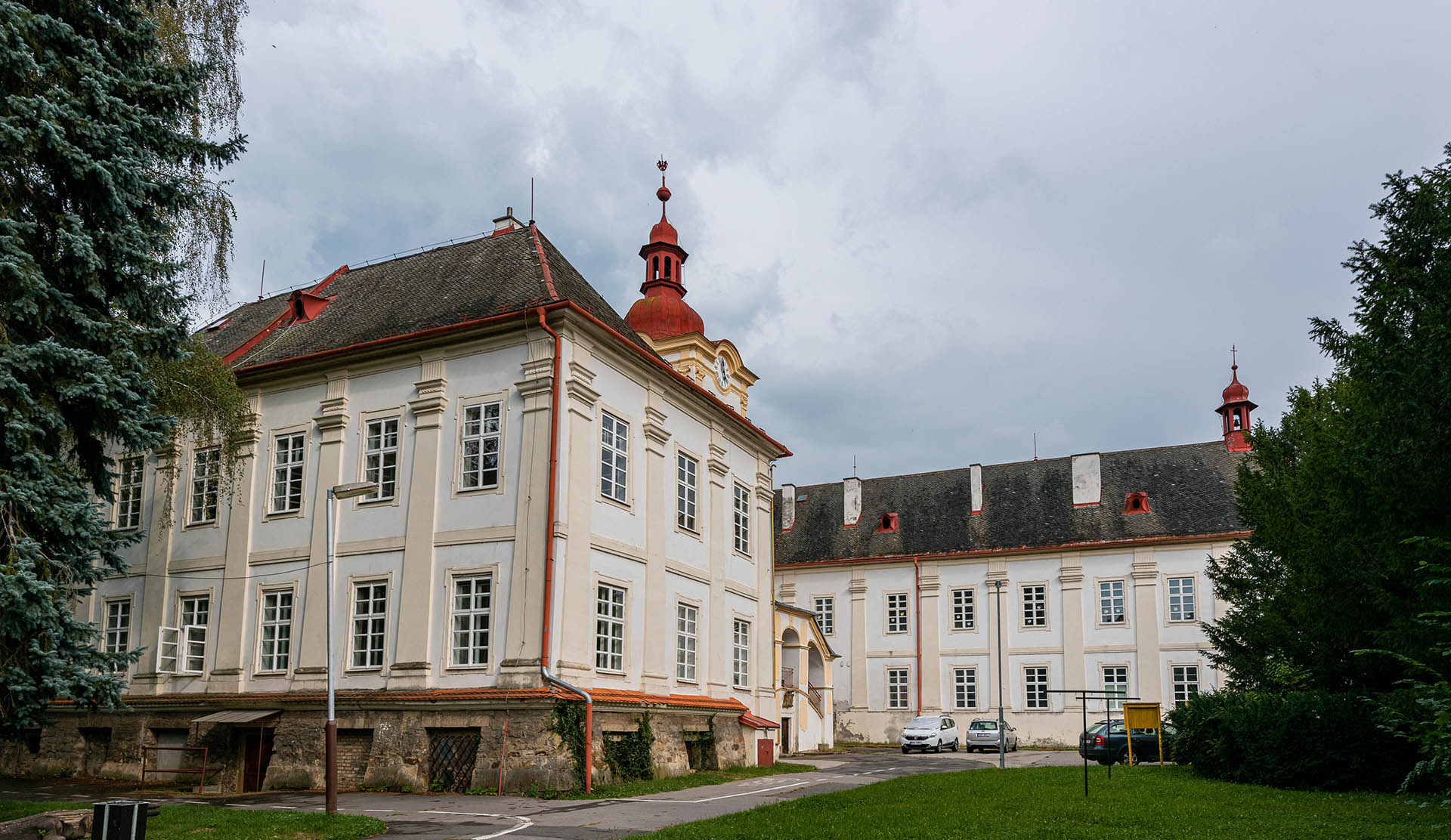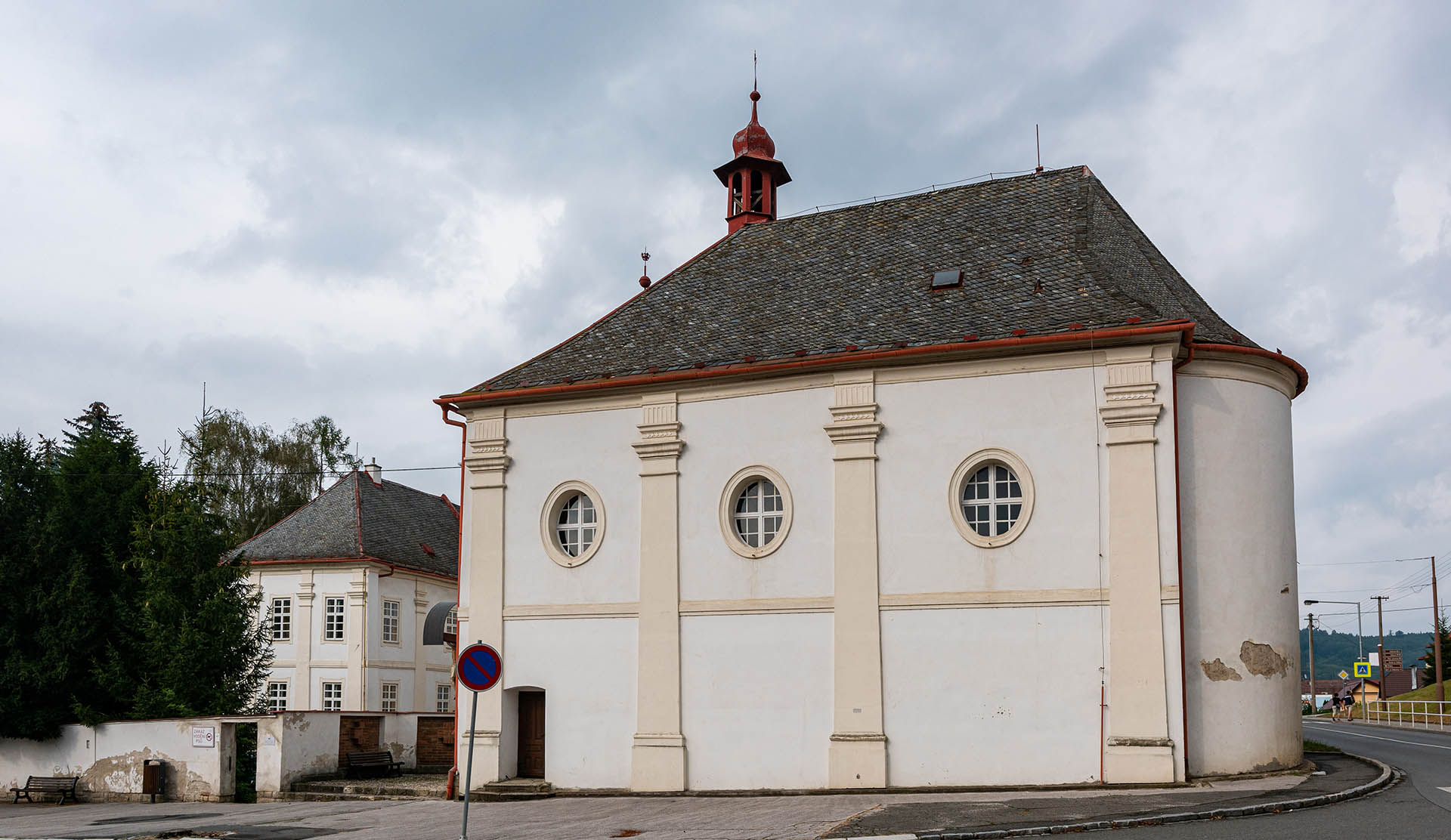 Luhačovice - Chateau
The Luhačovice chateau complex is situated in the southwestern part of the town. The one-storey, Baroque chateau with a tower and a large chapel was built by the mid-18th century and it has been listed as a cultural monument since 1958. Luhačovice is first mentioned in 1412, when a fortified manor house already stood there.
In the years 1412–1417 it ceased to function as a manor house and in the wars between Matyáš Korvín and Jiří of Poděbrady it probably completely disappeared. In 1629 Gabriel Serényi bought Luhačovice and, according to an agreement, Luhačovice was subsequently transferred to his brother Pavel. In the first half of the 18th century the estate was owned by Count Wolfgang Serényi (1685–1743), the grandson of Pavel, who had a Baroque chateau, with an adjoining chapel dedicated to St. Joseph, built in the location of the former fortified manor in the years 1730–1738.
In 1945 steps were taken to seize the entire property of Alois Serényi. After the coup d'état the chateau came under national administration and from 1949 it became the property of the town of Luhačovice. First a kindergarten, later a House for Children and Young People and a Primary art school were housed in the chateau.
In the 1990s Alois Serényi's daughter, Isabella Thienen Adlerflycht, applied to the Czech courts for the return of the family property. Due to formal disputes the chateau was not restituted until 2017. The current owner of the Luhačovice chateau is Franz Baron Thienen-Adlerflycht. Franz (* 5. 10. 1957) is the 9th generation direct descendant of the chateau builder Count Wolfgang Serényi and is, together with his family, the 12th generation to live in Moravia.
Luhačovice - Chateau
Adress: Masarykova 76, 763 26, Luhačovice
GSM:
Phone:
E-mail:
Website: