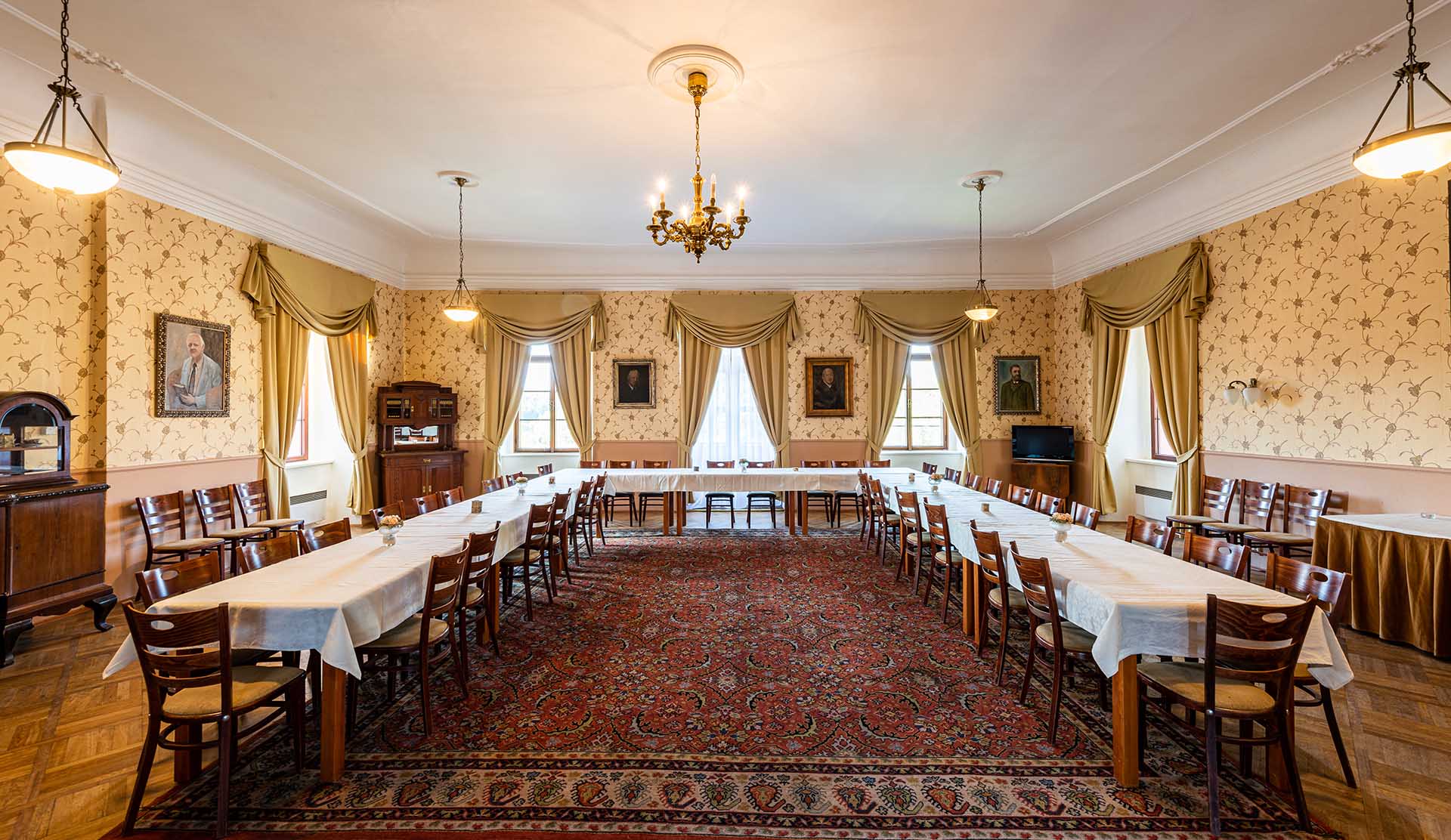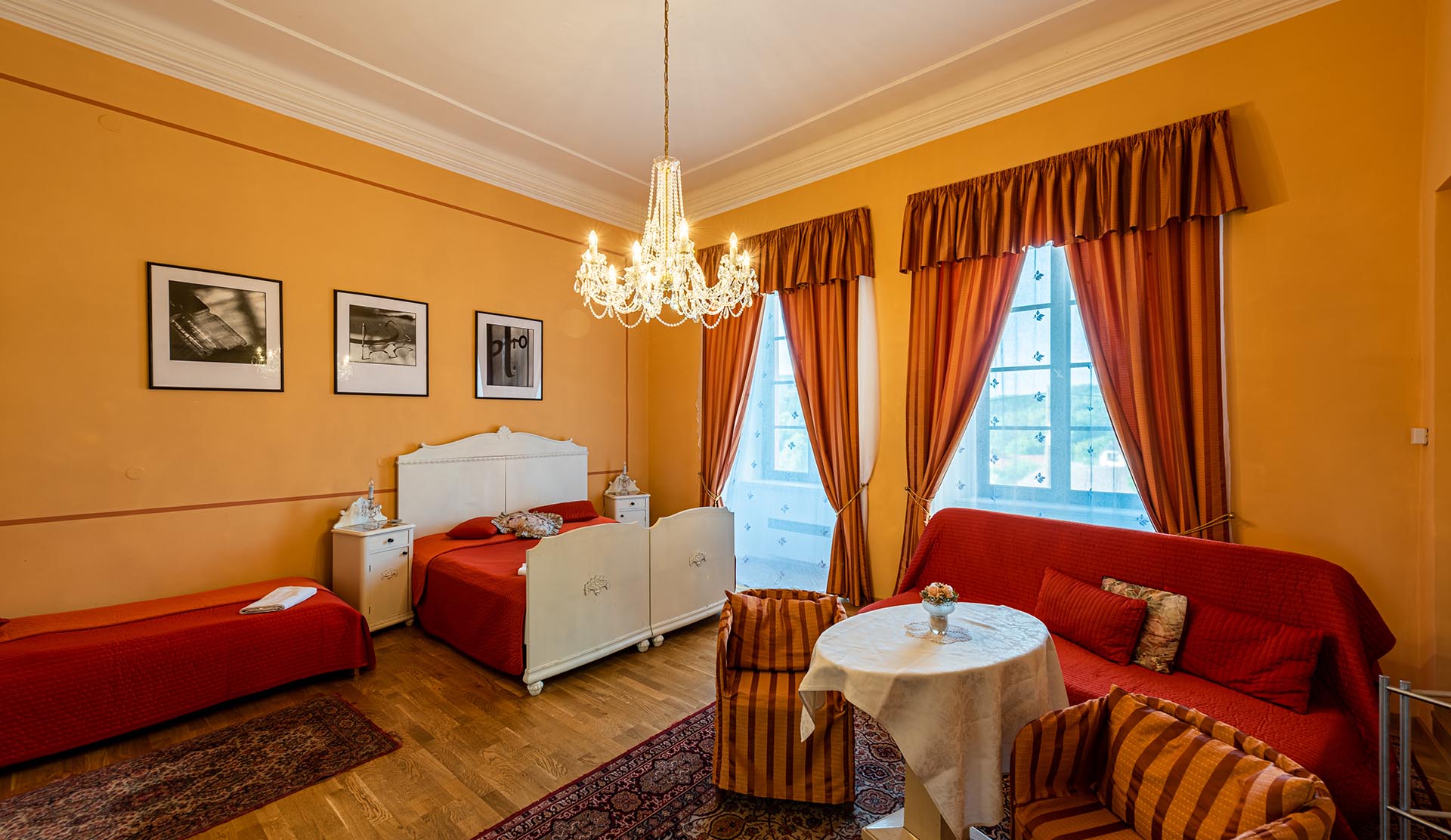 Lobeč - Chateau
The Baroque Chateau Lobeč can be found in the village of the same name about 25 km northwest of Mladá Boleslav. The chateau complex with a farmyard and a park has been listed as a cultural monument since 1966. The first documented owner of the farm is Přísnobor of Lobeč, who, together with his brother, donated the Lobeč property to his friend Jindřich of Mutěnice in 1323.
The first reliable information about the fortified manor in Lobeč dates back to 1513, when Záviš of Harasov sold the farm and desolate manor house to Johanka of Vísky, the wife of Jan Lobečský of Lobeč. The descendants of Johanka and Jan Lobečský of Lobeč owned Lobeč throughout the 16th century and after the death of Jindřich Lobečský of Lobeč in 1601 the estate was bought by Barbora Vartemberková, née Lobkovicová. During the confiscations after the Battle of the White Mountain Lobeč became the property of Albrecht von Wallenstein.
As a reward for participating in Wallenstein's assassination, the farm in Mšeno together with Lobeč was ceded to Lieutenant Colonel Robert Geraldin in 1638. Sometime in the middle of the 17th century the new owner built a chateau in Lobeč, which was the family seat until the end of the 17th century, when Lobeč passed, through the marriage of Geraldin's daughter Marie Klára, into the possession of the Věžník of Věžník family. In 1724 Jan Ignác Věžník had the Lobeč chateau rebuilt in the Baroque style, in which it has essentially survived to this day. In 1828 Lobeč was bought by the Vaňka family from Prague, of which Václav Vaňka (1798–1872) was the mayor of Prague. During their ownership the chateau was modified in 1833. In 1913 its then owner Helena Kreutzerová had the interior of the chateau redecorated. She sold the farm with the chateau to Josef Šimonek, General Director of the Škoda Works in Pilsen (1862–1934) in 1928. The chateau belonged to his descendants until 1948, when it was nationalized.
After 1948 the chateau first served the needs of the state farm, later it functioned as a rehabilitation centre for the psychiatric clinic of the Prague University Hospital on Charles Square. The complex was returned to the Šimonek family in the restitutions in 1991 and the chateau, which underwent a demanding reconstruction, today serves as a guesthouse. A landscape park is situated west of the chateau.
Lobeč - Chateau
Adress: Lobeč 1, 277 36, Lobeč
GSM: +420 725 952 707
Phone:
Email: info@dvur-lobec.cz
Website: www.zameklobec.cz