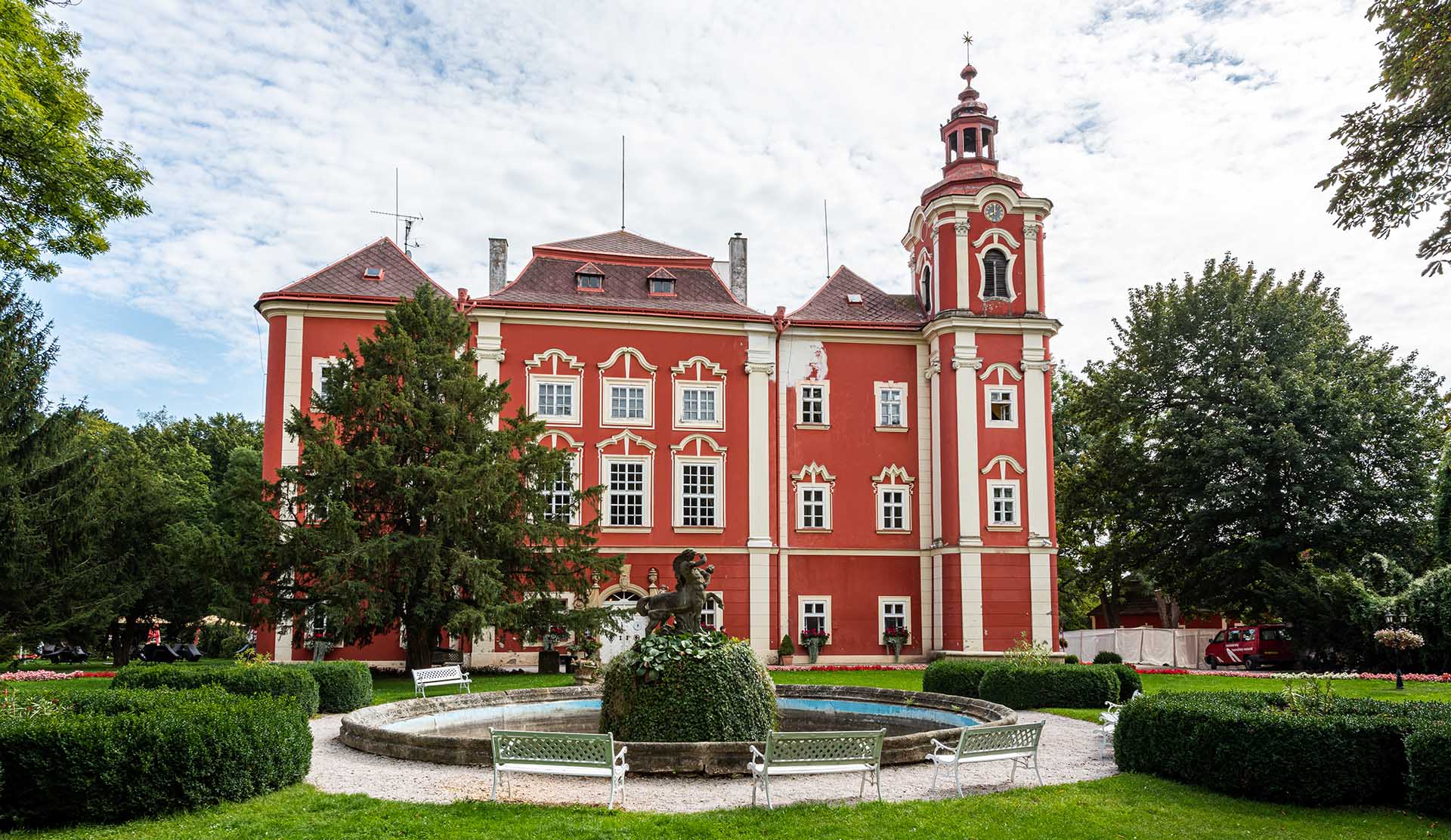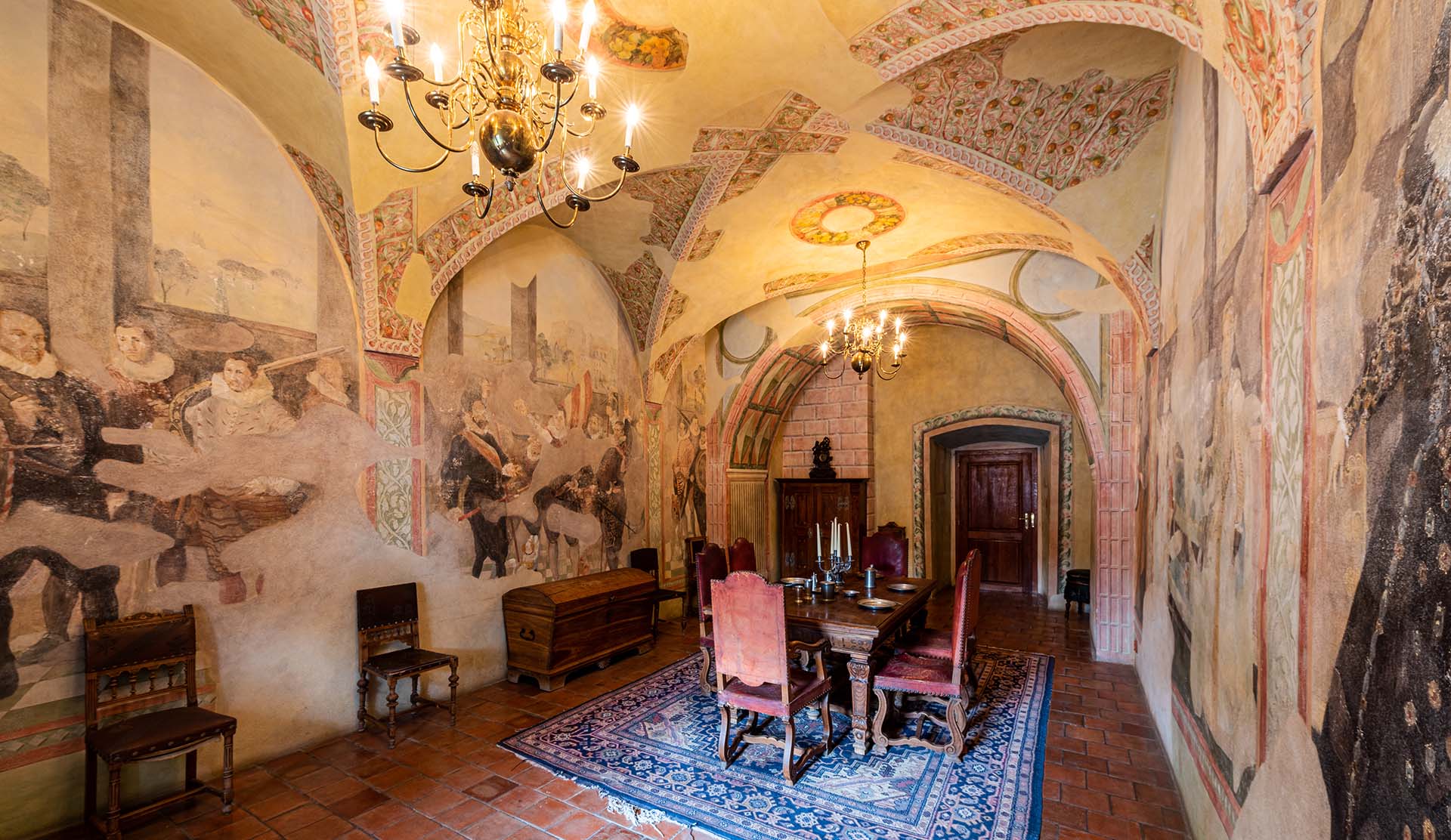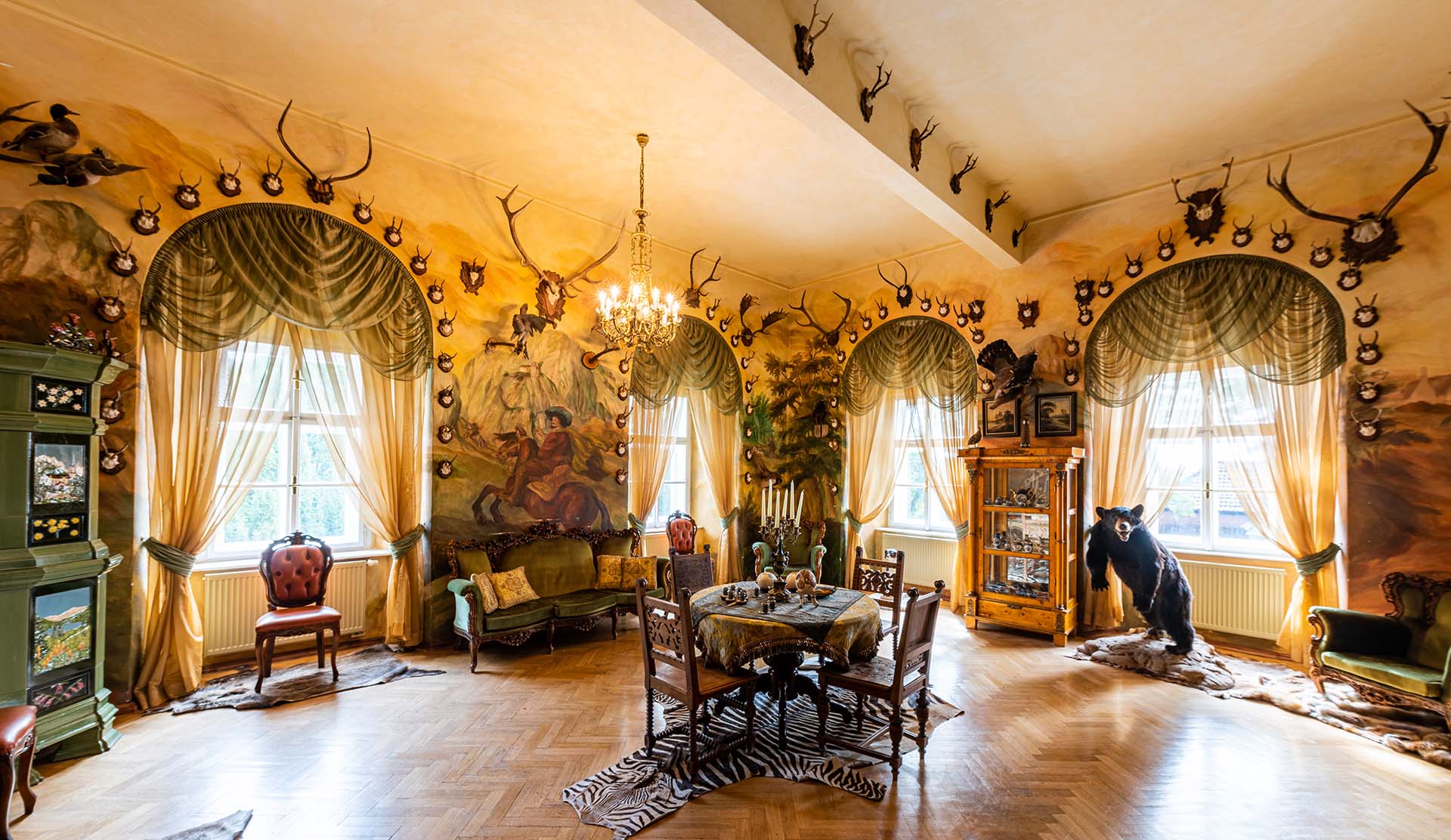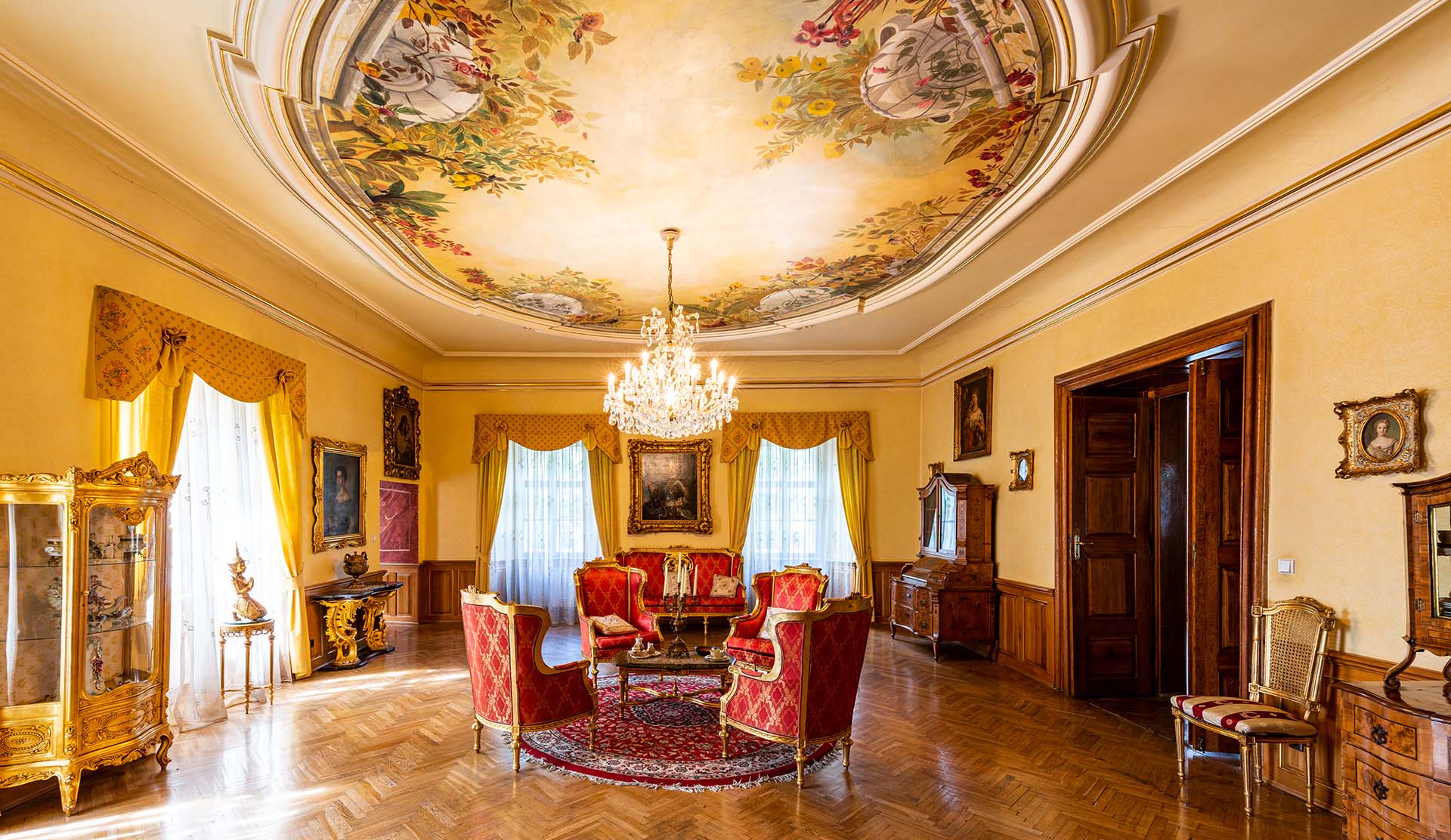 Dětenice - Chateau
The Baroque Chateau Dětenice can be found in a park in the village of the same name approximately 14 km southeast of Jičín. The chateau has been a protected monument since 1958 and has been listed as a cultural monument of the Czech Republic since 1964. In the 13th century the village of Dětenice was owned by the Markvartic family, specifically Beneš of Dětenice (1269–1318), who probably rebuilt the original wooden fortified manor house into a stone Gothic one.
One of his descendants - Beneš called Bílý - sold Dětenice sometime after 1378 and in the following period it came into possession of several different owners. In 1503 Dětenice was bought by Viktorin Křinecký of Ronov. The Křinecký family, who owned Dětenice until 1622, rebuilt the old Gothic fortified manor house into a Renaissance residence at the end of the 16th century. In 1622, their property was confiscated for their participation in the uprising against Ferdinand II and acquired at auction by Albrecht of Wallenstein. In 1717 Count Karel Bathyani became the owner of Dětenice and he sold it in 1760 to Jan Kristián Clam-Gallas.
In 1762–1765 the new owner had the old Renaissance manor house rebuilt into a four-winged, two-storey late Baroque chateau. The reconstruction of the building, which then acquired its present appearance, was carried out by Zachariáš Fiegert. In 1797 the chateau was bought from the Clam-Gallas family by Baron Jakub Wimmer (1790–1808) and after that it was owned by Filip Wessenberk (1808–1866). After his death in 1867 the estate came into the ownership of the Order of the Knights of Malta, of which he was a member. The Knights of Malta had the entrance to the chateau modified, adding a portico with an upstairs terrace. Decorative elements were also added to the park.
In 1903 Dětenice was bought by rich entrepreneurs, the Bloch brothers, and the last owner of the estate was Ing. Emanuel Řehák in 1926–1945. In 1948 the Řehák family's property was nationalized. First an apprentice horticultural school and from 1959 onwards a special needs boarding school were established in the chateau. In 1991 the special needs school was abolished and relocated and the empty chateau slowly fell into disrepair.
In 1998 the chateau was bought by Mr. Pavel Ondráček, who carried out an extensive reconstruction that lasted two years. The chateau was opened to the public in the year 2000.
Dětenice - Chateau
Adress: Dětenice č. 1, 507 24 Dětenice
GSM: +420 602 728 422
Phone: +420 493 596 132
E-mail: info@detenice.cz
Website: www.zamekdetenice.cz