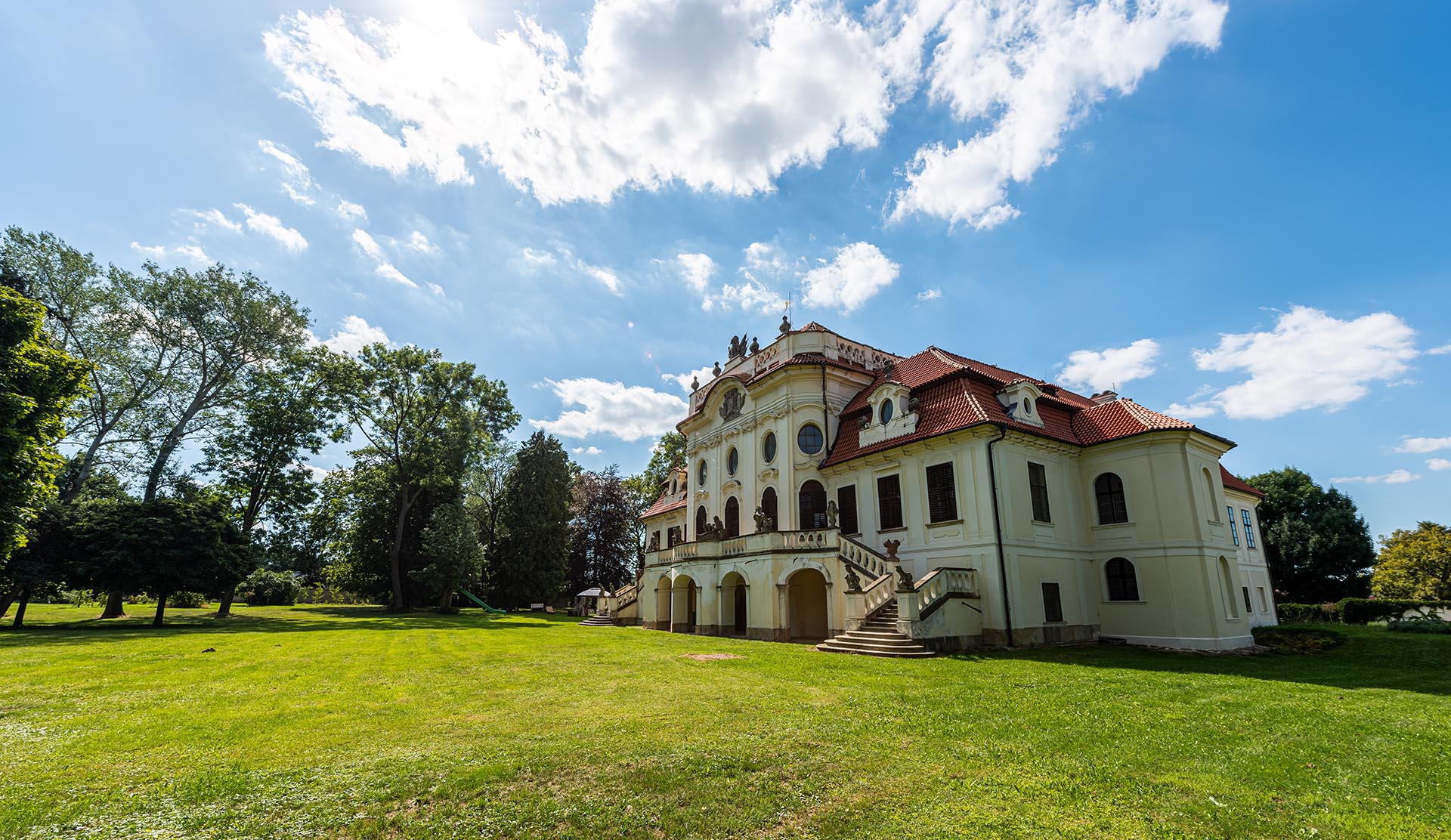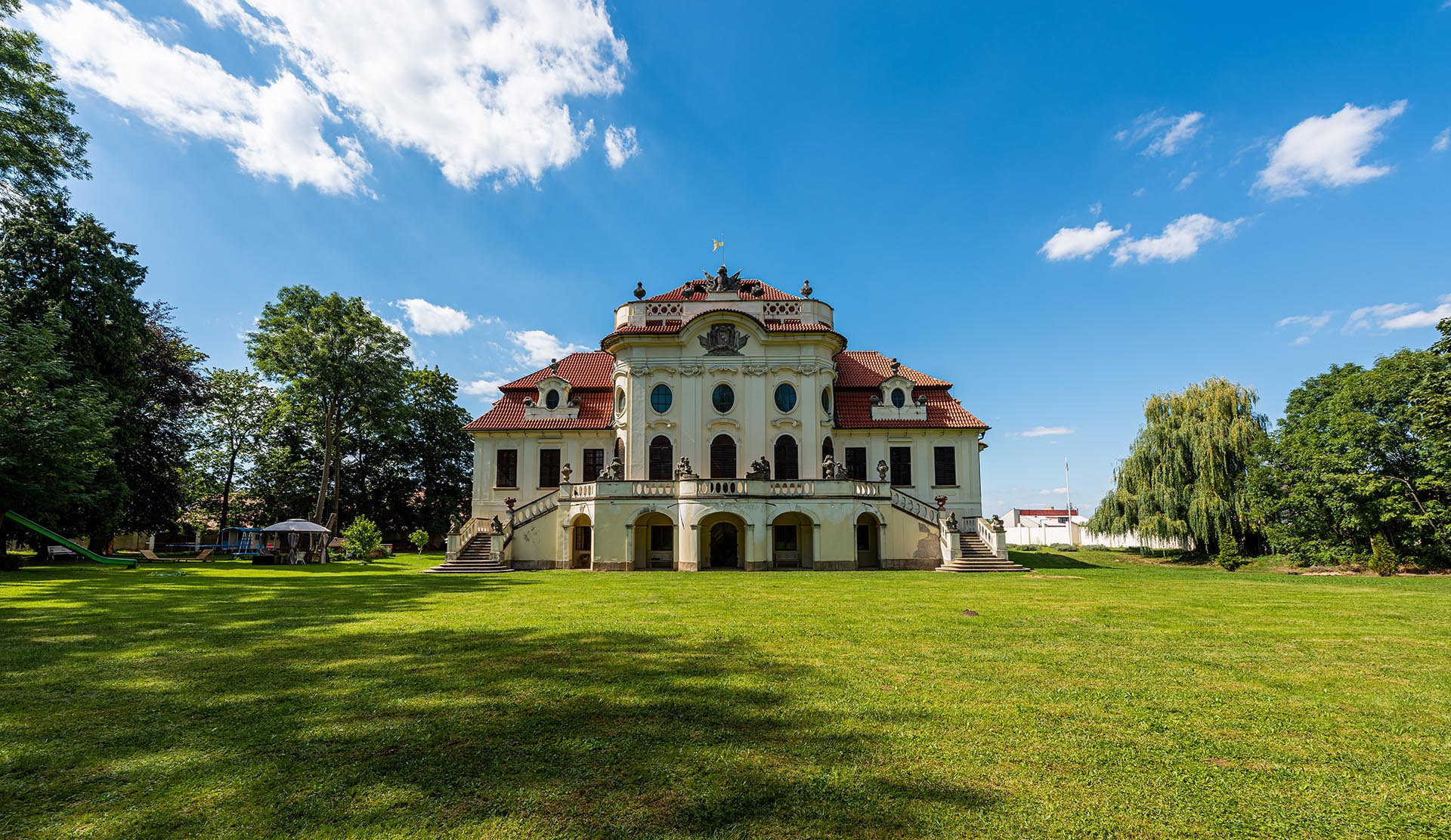 Bečváry - Chateau
Chateau Bečváry is located in the village of the same name, approximately 14 km west of Kutná Hora. It has been a protected monument since 1958 and is considered by experts to be the most beautiful chateau in Bohemia from the late Baroque period. The Bečváry estate is mentioned for the first time in 1265. A fortified manor house, mentioned here in 1603, was built by Jaroslav Myška of Žlunice. During the Thirty Years' War, when the owner of the estate was Václav Michna of Vacínov, Bečváry was desolate, and the fortified manor house served only as a barn.
In 1654 the whole estate was derelict and deserted. Shortly - before the beginning of the 18th century Jan Vilém of Pfeffershofen began to build an originally three-winged Baroque chateau in the place where the former fortified manor had stood. However, he did not finish it and in 1753 he sold the chateau, together with the village, to the Court Counsellor Jiří Hillebrandt of Prandau (Prandov), who continued in the building process. However, he did not complete the construction either and in 1763 he sold Bečváry to Empress Maria Theresa. In that same year she granted Bečváry to Generalissimo Ernst Gideon von Laudon, who between 1766 and 1774 rebuilt and enlarged the chateau. Today's building probably owes its appearance to the designs of architect Jan Josef Wirch carried out by Ignác Jan Nepomuk Palliardi.
In 1780 the chateau was acquired by the younger brother of the Austrian Emperor Franz I, Archduke Karl Ludwig, who greatly expanded the adjacent chateau park. Around 1800 he also built the so-called New Chateau in the area of the courtyard, which included rooms for guests and the estate management offices. This so-called New Chateau was demolished in 1982.
Karl Ludwig owned the chateau until 1824. It was then bought by Martin Liška of Stříbro. In 1883 his son František sold the Bečváry estate together with the chateau to Klára Frengelová, who died there in 1942. The chateau was confiscated from her descendants in 1948. After 1990 the chateau was restituted by the heirs of Klára Frengelová and it was bought from them by the musician Robert Kodym in 2000.
Chateau Bečváry is currently inaccessible to the public and under its new owner is undergoing an extensive and on-going reconstruction.
Bečváry - Chateau
Address: Bečváry 1, 281 43 Bečváry, Česko
GSM:
Phone:
E-mail:
Website: