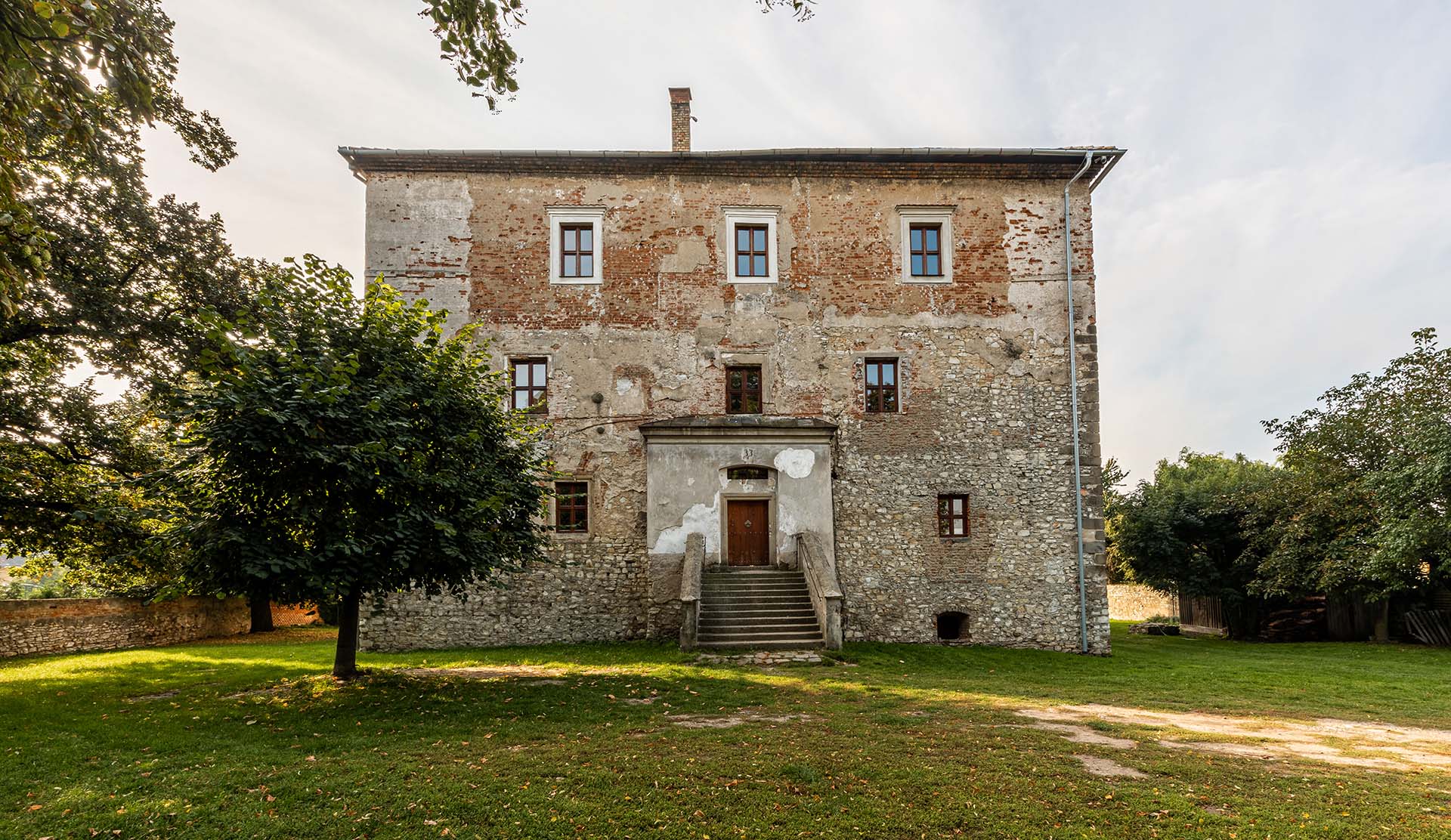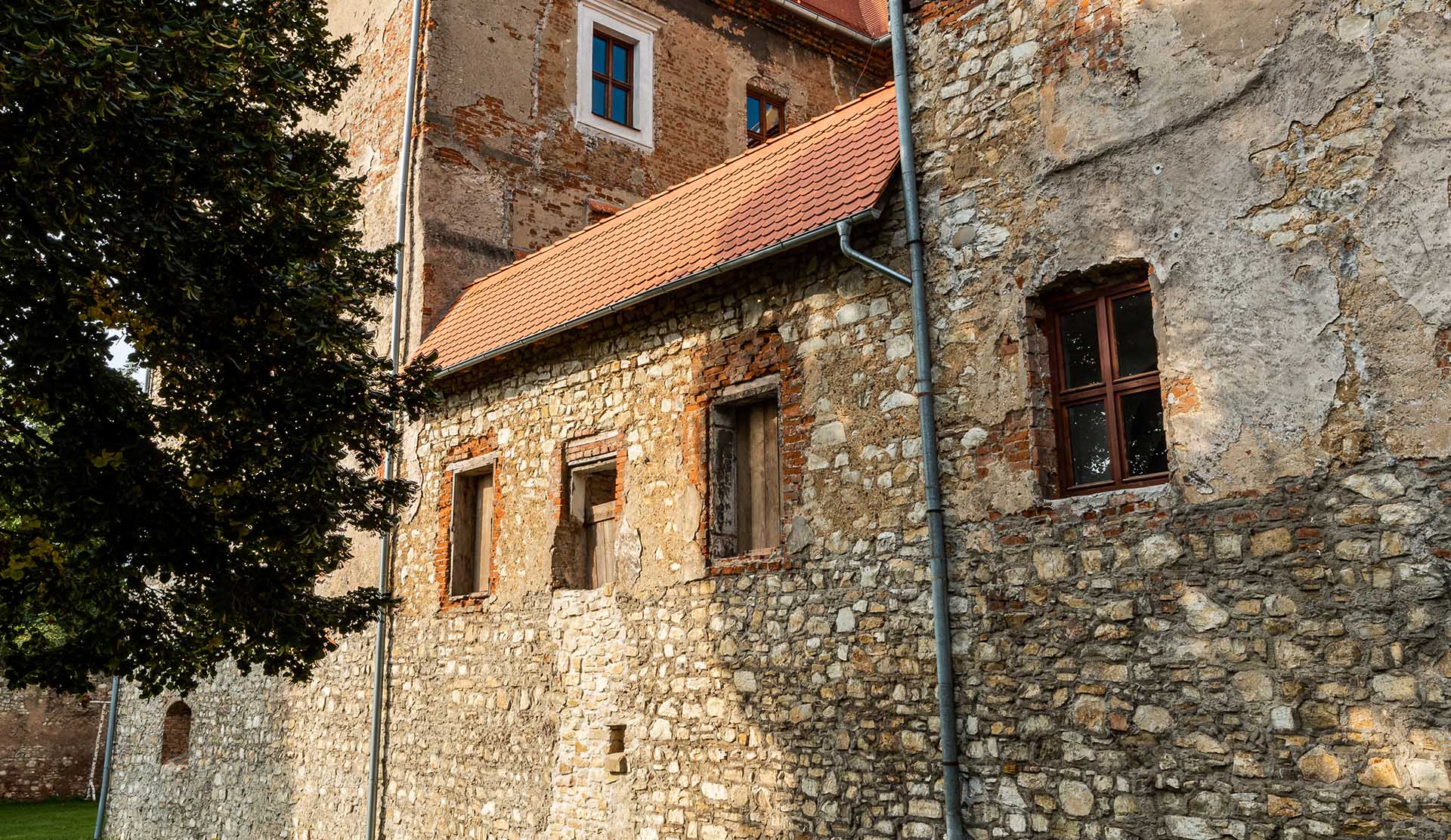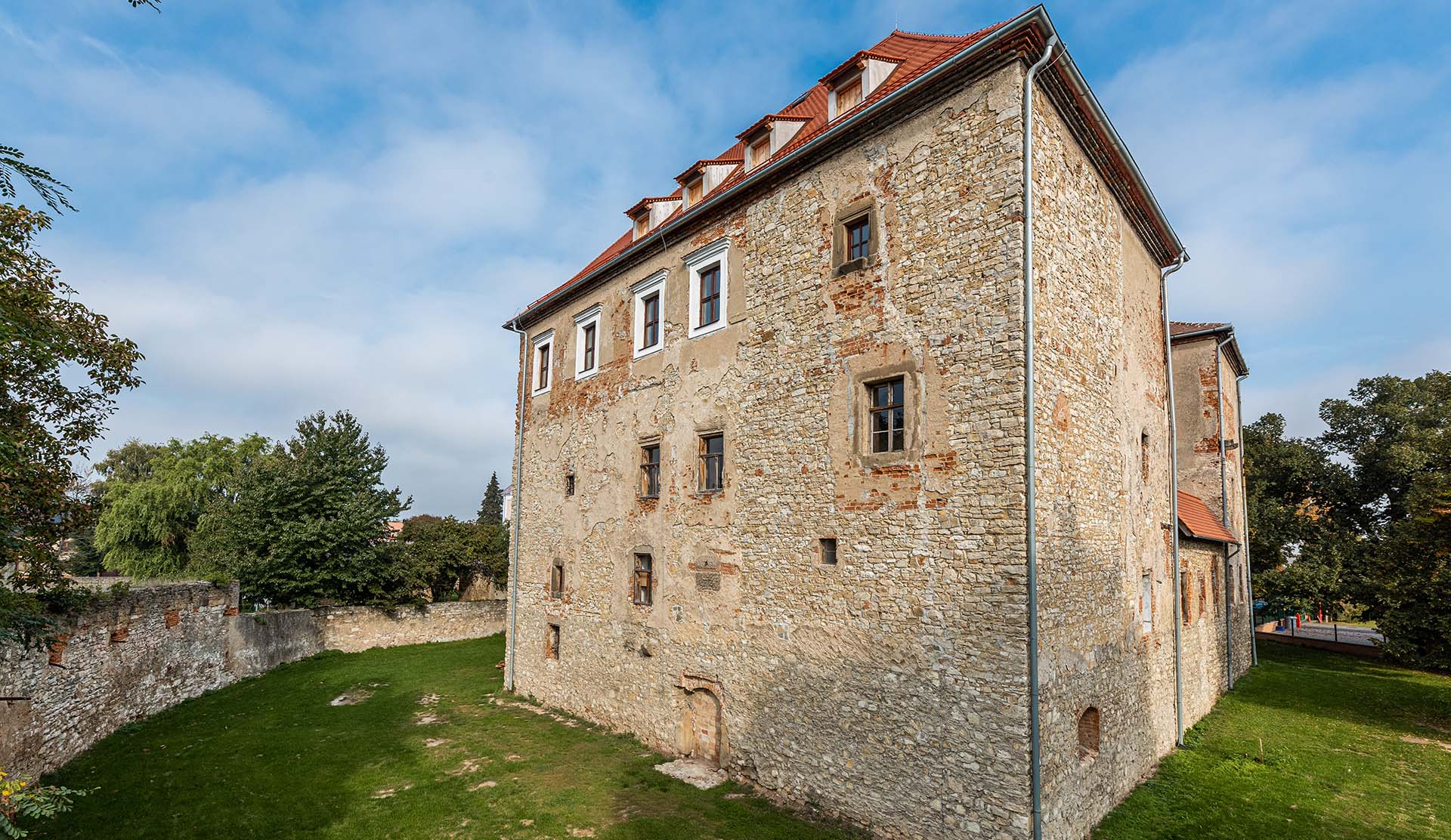 Kurovice - Castle
The Kurovice castle is a three-winged, Gothic-Renaissance building, located in the village of the same name approximately 6 km southwest of Holešov in the Kroměříž district. It has been listed as a cultural monument since 1958. The Kurovice castle is first mentioned in written sources in 1275. The building was destroyed by the Hussites in the years 1423–1424 and it was repeatedly damaged during the Czech–Hungarian wars. A major reconstruction of the castle into a representative three-winged seat in the late Gothic style took place in 1499, when it was owned by the brothers Vilém and Kuneš of Vrchlabí.
In 1565 Kurovice was acquired by Jáchym Zoubek of Zdětín and he tried to rebuild the castle into a Renaissance chateau. It was surrounded by double fortifications with four bastions over which stretched access bridges and a defensive tower. These bridges, along with the two fortification ditches, were allegedly still preserved in the middle of the 18th century. It was probably Jáchym's son Jan Bohuslav, who had a Renaissance loggia built on the first floor in about 1580.
After the Battle of the White Mountain Kurovice came into the possession of Prince Václav F. Eusebius of Lobkovic. The construction of the third floor took place under Zoubek ze Zdětína and was adapted by Ladislav the younger of Lobkovic around 1637. It has been used as a granary for the last century. In the 17th century a brewery stood nearby the castle. After 1945 the castle was used for the needs of the local Cooperative farm and until 1988 as an apartment building, granary and offices. Subsequently, the building was taken over by the Museum of the Kroměříž Region, which started reconstructing it. However, this was soon interrupted by the events of 1989, and in 2006 the castle, until then the property of the Zlín region (founder of the Museum of the Kroměříž Region), passed into private ownership. The current owner is Ing. Martin Malina.
The castle which, despite all its modifications, has retained its ancient appearance to this day, belongs from an architectural point of view among the most important seats of the lower nobility in Moravia. The building, now undergoing reconstruction, is inaccessible, but by prior arrangement with the owner it is possible to visit it.
Kurovice - Castle
Adress: Pod Lipkami 327, 686 01 Uherské Hradiště
GSM:
Phone:
E-mail: tvrz@kurovice.info
Website: www.kurovice.info